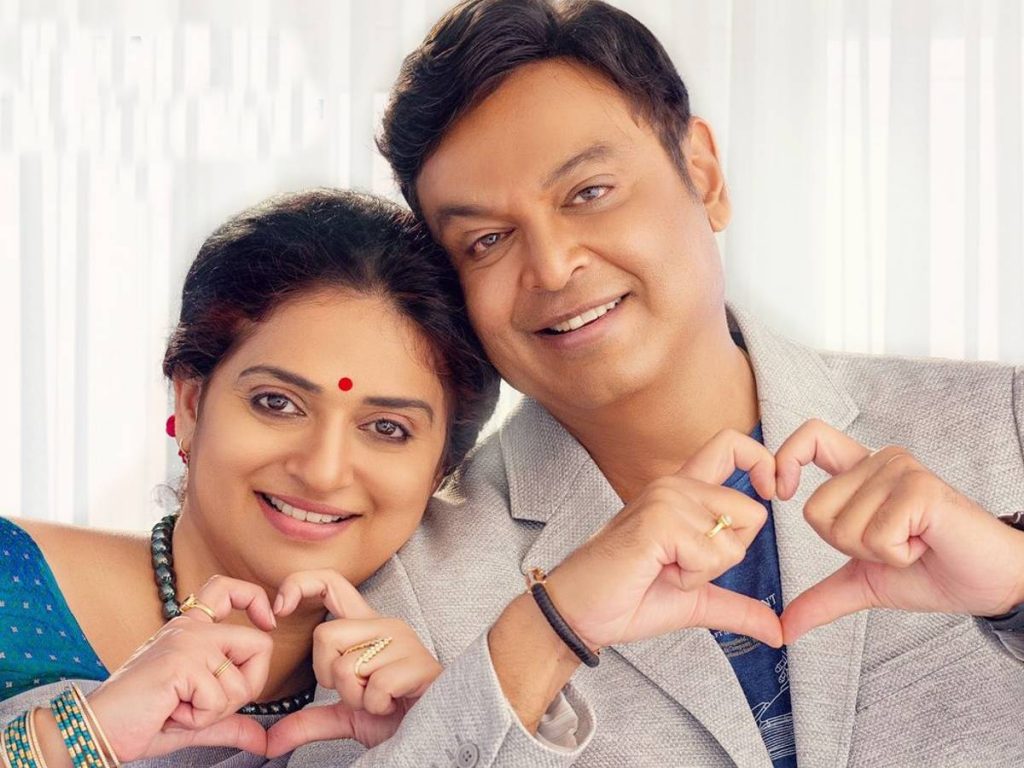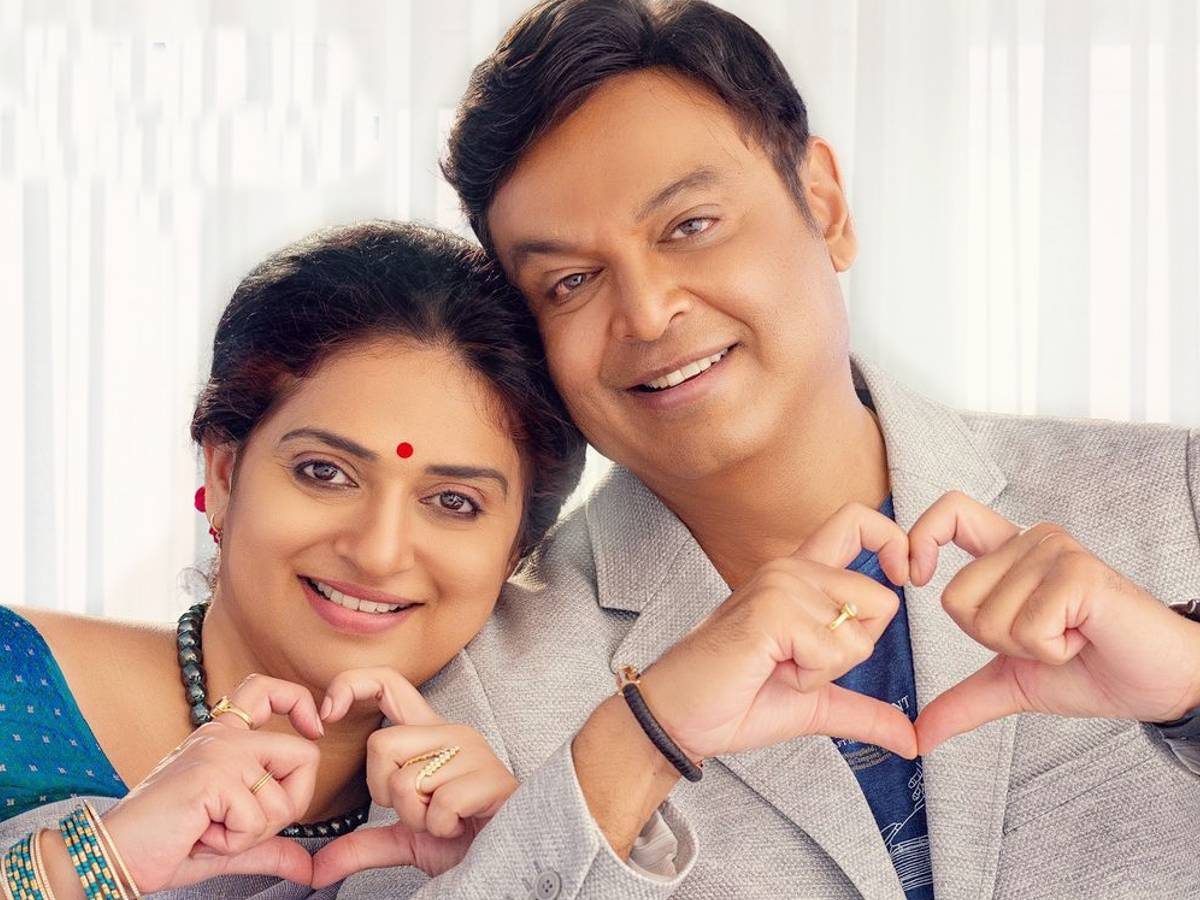 What's it about?
Narendra (Naresh), an actor who has been in the business for 40 years, is going through a rough patch at home because his third wife Somya Sethupathi (Vanitha Vijay Kumar) is causing him to lose his mental peace. On the set of a movie he is working on, he meets the beautiful Parvathi (Pavitra Lokesh) and is instantly attracted to her.
Pavitra, a woman with a husband and two children, travels to Hyderabad from Bengaluru for filming purposes. Narendra rushes to her side after receiving a text message from her saying she doesn't want to continue living.
After he learns the secret details of her 'married life,' they embark on an exciting new adventure together.
Analysis
The rumor mill started turning about Naresh and Pavitra Lokesh's relationship long before "Malli Pelli" director MS Raju even started filming. The media reported that the two were romantically involved. Ramya Raghupathi, Naresh's third wife, opened up about her husband later on and made severe allegations. For a long time now, news outlets have had plenty of material to keep running stories about Naresh, Pavitra Lokesh, and Ramya Raghupathi.
MS Raju, with the assistance of Naresh, wrote the story of "Malli Pelli" to explain recent developments. The film not only alludes to these happenings, but also provides a sense of what went down in their lives. Pavitra Lokesh and Naresh are, of course, are the protagonists and Ramya Raghupathi the antagonist in this version.
MS Raju breaks up the story into five chapters. One facet of their relationship is the focus of each chapter. The film details the failure of Naresh's three marriages and explains how his mother, Vijaya Nirmala, became Superstar Krishna's second wife. Many of the details of the story MS Raju told are already public knowledge thanks to media coverage, but the film still managed to surprise viewers with a few new insights.
The chapter about Pavitra Lokesh's life stands out as the interesting one. The account of how Pavitra Lokesh came to be an actress, why she began living with a Kannada writer turned actor, and why their marriage ultimately fell apart is quite dramatic.
While this chapter is quite interesting, the subsequent four are just okay at best. It is an attempt by Naresh and Pavitra Lokesh to share their story with the world, and the film is a pure account of their relationship.
The real-life couple Naresh and Pavitra Lokesh convincingly portray their characters. Vanitha Vijay Kumar is a good casting choice and she gives a convincing performance. Ananya Nagalla, who plays a younger Pavtira Lokesh, is impressive.
Bottom line: "Malli Pelli" is based on the true story of Naresh and Pavitra Lokesh, who are a real-life couple. The film touches on all the major contentious events, giving an idea of what happened behind the scenes. MS Raju's narrative holds our interest though it's one-sided perspective.
Rating: 2.5/5
By Jalapathy Gudelli
Film: Malli Pelli
Cast: Naresh VK, Pavitra Lokesh, Vanitha Vijay Kumar, Ananya Nagalla, Annapurna, Jayasudha, Sarath Babu, and others
Music: Suresh Bobbili, Arul Dev
Cinematography: Balreddy
Editor: Junaid Siddiqui
Producer: Naresh VK
Written and Directed by: MS Raju
Release Date: May 26, 2023