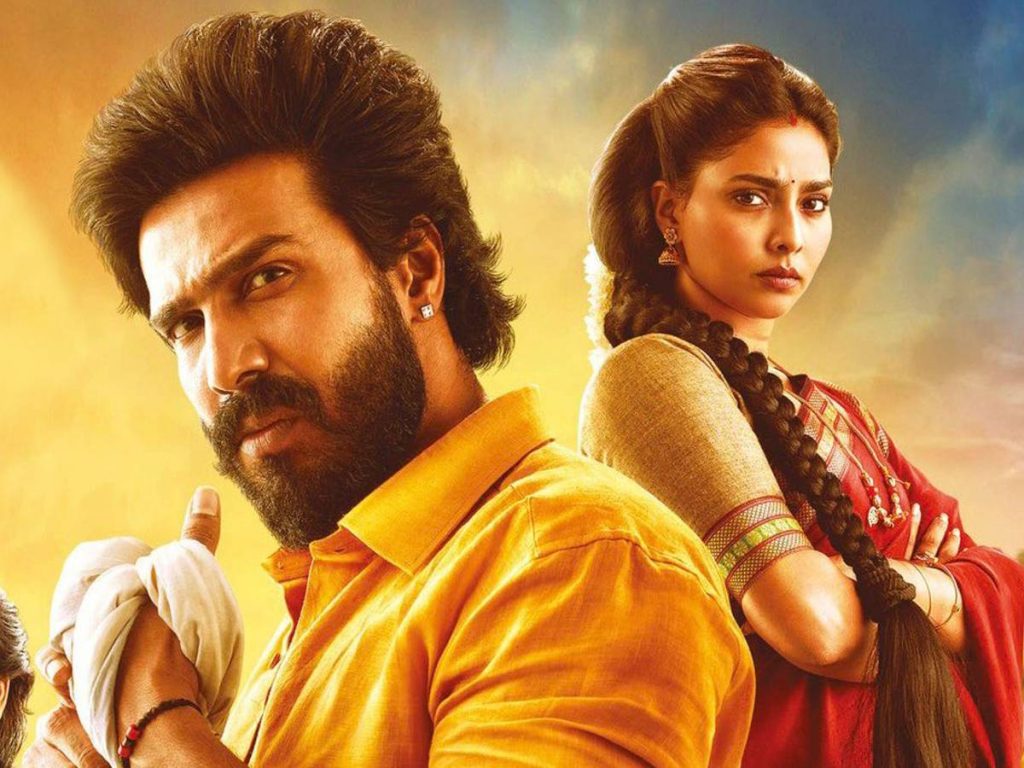 What's it about?
The story begins with Keerthi's (Aishwarya Lekshmi) family in Kerala. Their family finds it difficult to find a match for her because she is a champion in Matti Kusti, a wrestling sport.
She agrees to see Veera (Vishnu Vishal), a rural guy from Andhra Pradesh, due to family pressure.
Veera has been corrupted by the negative influence of his uncle and friends. He is looking for a wife who does not have a higher education than him. He dropped out of school after the eighth grade. His dream is for his wife to have long hair. Keerthi, a graduate with short hair, lies about her education and dresses in a wig. And they get married.
What happens when Veera discovers his wife's true self?
Analysis
"Matti Kusthi" refers to the sport of wrestling that is traditionally played on unlevelled terrain. However, unlike Aamir Khan's "Dangal" or Salman Khan's "Sultan," this film is not a sports drama. It's more of a drama between the wife and husband. In this story, the male protagonist wants his wife to remain subservient to him, while the female protagonist is a fighter who is well-educated but stymied by family pressure.
At first, the film plays out like a rural comedy from the '90s, complete with the hero and his gang's sexist assumptions and jokes about the women in their lives.
Comedy moments abound as well, like when our heroine goes to great lengths to conceal her short hairstyle from her husband. That first night scene involves her losing her wig, and the next episode involves her washing her hair and wig off in the shower. Men are depicted drinking in the fields joking about women but grovelling when their wives call. The first half of the movie is largely comprised of such comedic routines.
The most exciting parts of the film occur before the intermission. The highlight of the movie is when Aishwarya Lekshmi performs a feat usually reserved for male protagonists. These events warrant a round of applause.
Chella Ayyavu, the film's director, intends to make a powerful statement about gender equality. Thus, this intermission explosion is his finest moment. Unfortunately, he is unable to sustain the momentum beyond that point.
The idea that a kusthi match can bring together a separated husband and wife is as implausible as Vijay Deverakonda's bout with Mike Tyson in "Liger." Towards the climax, the hero's fight with a wrestling coach is just as ridiculous.
Vishnu Vishal convincingly portrays villager's role. He really does an excellent job of acting. And he gives Aishwarya Lekshmi (especially in the first half) the stage to herself. Not only does Aishwarya get a well-written character, but she also gives it her all in the performance.
It's an average film in terms of its technical execution.
Bottom-line: Matti Kusthi, despite its powerful message about gender parity, is let down by an old-school narrative and an underdeveloped second half. The film is worth seeing despite its flaws because of Aishwarya Lekshmi's act and the message it tells.
Rating: 2.5/5
Film: Matti Kusthi
Cast: Vishnu Vishal, Aishwarya Lekshmi, Karunas and others
Music: Justin Prabhakaran
DOP: Richard M Nathan
Editor: Prasanna GK
Art: Umesh J Kumar
Producers: Ravi Teja, Vishnu Vishal
Written and directed by: Chella Ayyavu
Release Date: Dec 02, 2022