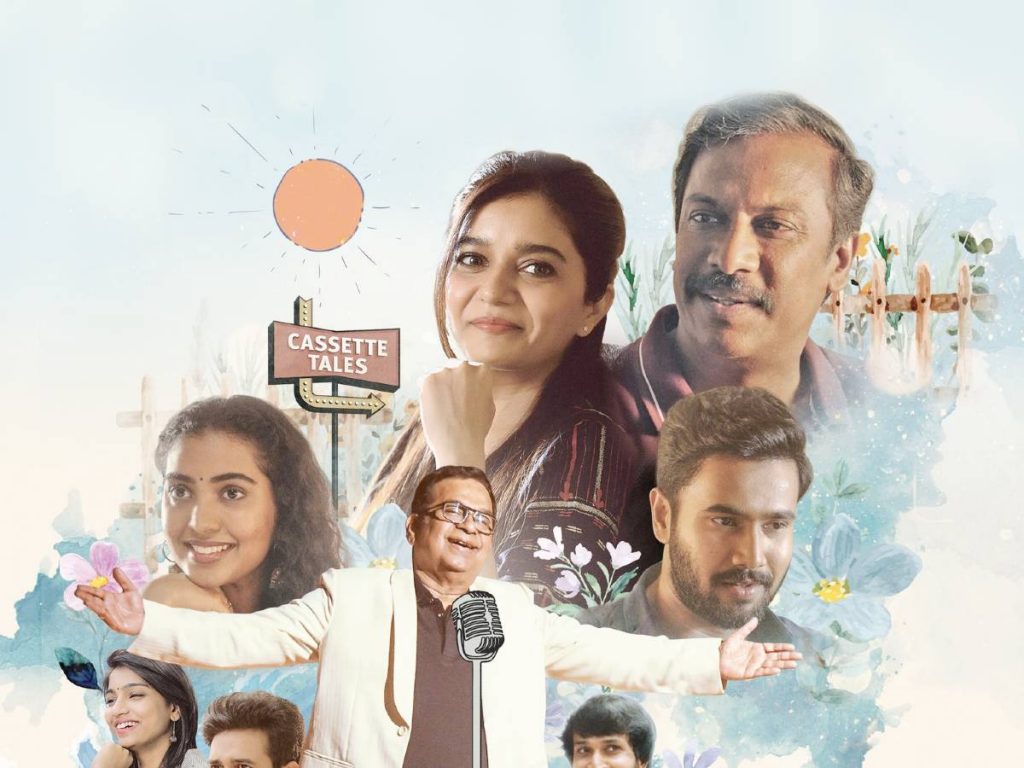 'Panchathantram' is a film anthology. It revolves, as the title suggests, around five stories told by a retired employee who decides to pursue a new career – writing. The 60-plus Veda Vyas, played by Brahmanandam, tells five stories tied to the theme of five senses – Sight, Sound, Smell, Taste, and Touch – at a contest where budding writers are called to narrate their stories.
Frustrated by work and mundane life, a software employee (Naresh Agastya) in Hyderabad wishes to 'see' the beach. The youngster seizes the opportunity to give a presentation to a client in Puducherry, a seaside city. What emotions does his first sight of the beach elicit?
Subash (Rahul Vijay), a youngster, rejects all the alliances his parents bring him because he finds them to be girls, not women. He reluctantly agrees to meet Lekha (Shivatmika Rajasekhar), and the meeting leads to him reminiscing about his first love and the 'taste' of Badam milk he had in school.
An anxious father (Samuthirakani), concerned about his daughter's safe delivery, encounters an unusual problem when she is expecting her first child. He starts to notice a strange odour (smell).
Sekhar (Vikas) and Devi (Divya Sripada) start their marriage off on a positive note, but they soon run into a problem. The woman is diagnosed with cancer while pregnant with her first child. Will her husband, who cannot afford the treatment, give up hope or fight to save her?
Chitra (Swathi Reddy), a paralysed writer, podcasts stories intended for children. The stories Chitra tells captivate a young girl in Kodada. The girl can't sleep unless she hears the stories. Chitra is taken aback by the revelation when she travels to Kodada to meet her fan.
The new director, Harsha Pulipaka, has given the stories a poetic quality. There are only two stories out of the five he told that really stand out, and they both happen to be the ones he told at the end. But his sensibilities are good. Both Chitra's "CassetteTales" episode and Sekhar and Devi's "touching" story are good. There are a few compelling scenes in Samuthirakani's smell episode, but the story drags on too long. This story would have been more effective with some sharp editing.
Unfortunately, the first few chapters don't really get going.
Brahmananandam, a seasoned comedian, brings gravitas and authenticity to his serious role among the cast. Excellent work by Swathi Reddy in her dual roles. She seizes the moment in her role as Chitra. Divya Sripada and Vikas both do a great job bringing their characters to life. Samuthirakani gives a convincing performance as a worried dad.
Shivathmika Rajasekhar manages to capture our interest with her expressions.
The photography is good. Music is appropriate.
Bottom-line: The five stories that make up "Panchathantram" are all connected by the idea of the five senses. A neat effort! Of the five stories, two stand out. It is a niche film.
Rating: 2.75/5
By: Jalapathy Gudelli
Film: Panchathantram
Cast: Brahmanandam, Swathi Reddy, Samuthirakhani, Rahul Vijay, Shivathmika Rajashekar, Divya Sripada and others
Music Directors: Shravan Bharadwaj and Prashanth R Vihari
Director of Photography: Raj K Nalli
Editor: Garry BH
Producers: Akhilesh Vardhan and Srujan Yarabolu
Written and Directed by: Harsha Pulipaka
Release Date: Dec 09, 2022