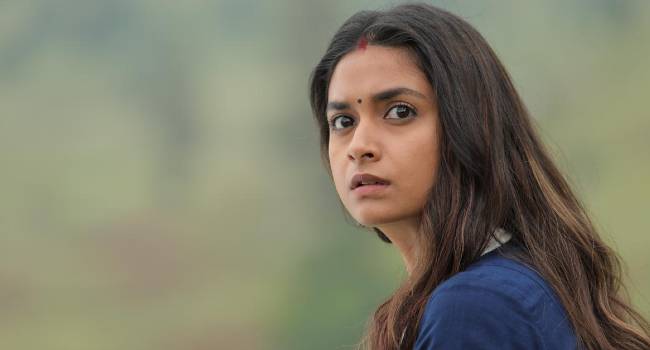 What's it about?
A pregnant woman Rhythm's (Keerthy Suresh) firstborn Ajay has been missing for six years. While police believe Ajay (Master Advaith) might be dead by now, but she is confident that she'd find him. The missing of Ajay destroyed her marriage and she has been married again. Now carrying the child of her second husband Gowtam, Rhythm searches for Ajay. Six years of her relentless persistence pays off as she finds Ajay on the road near the lake where he's gone missing. It is now her mission to find who kidnapped the boy and who traumatized him for what reason?
Analysis
Keerthy Suresh starrer 'Penguin' is the latest South Indian movie that skipped the theatrical release during this coronavirus outbreak. Presented by Karthik Subbaraju, who is known for quirky and thrilling movies such as 'Pizza' and 'Jigarthanda', the thriller is directed by newcomer Eashvar Karthic.
The story essentially is about a mother and it proclaims proudly, "Amma anedi oka Anubadhame Kadu, Adi Oka Attitude."
The new director's unwavering approach sets up the story so well.
The film begins with a person wearing Charlie Chaplin mask slashing the kid. The chilly sequence and the great visuals of a misty hill station is a great start for a thriller. Make no mistake, the story is quite engaging in the beginning. The director narrates her first failed marriage and introduces her second husband without any melodrama and the casting of little-known stars for these roles makes sense as our focus remains on the main 'hero' of the movie – Keerthy Suresh.
Till interval bang or mid-point, 'Penguin' goes well, builds the mystery rightly. But it is unraveling the mystery that is clumsy. The situations created are unrealistic and for the sake of convenience. The 7-month pregnant Keerthy and her pet dog Cyrus do all the Sherlock Homes work and the police act as a spectator. The illogical part aside, the twists don't work either.
Moreover, a quiz game like the setup in the final portion emphasizes that the director has borrowed various ideas from foreign movies and tried cooking them up in this setup rather than establishing in an organic way.
What works in the film's in its favor are Keerthy Suresh's performance, cinematography, and the background music.
Bottom-line: 'Penguin' begins interestingly, sets up the mood well, and creates an eerie mood to the most but all that slides away the moment twists begin to unravel. Keerthy once again a fine performance but the movie ends up as a clumsy thriller.
Reviewed by: J
Rating: 2.5/5