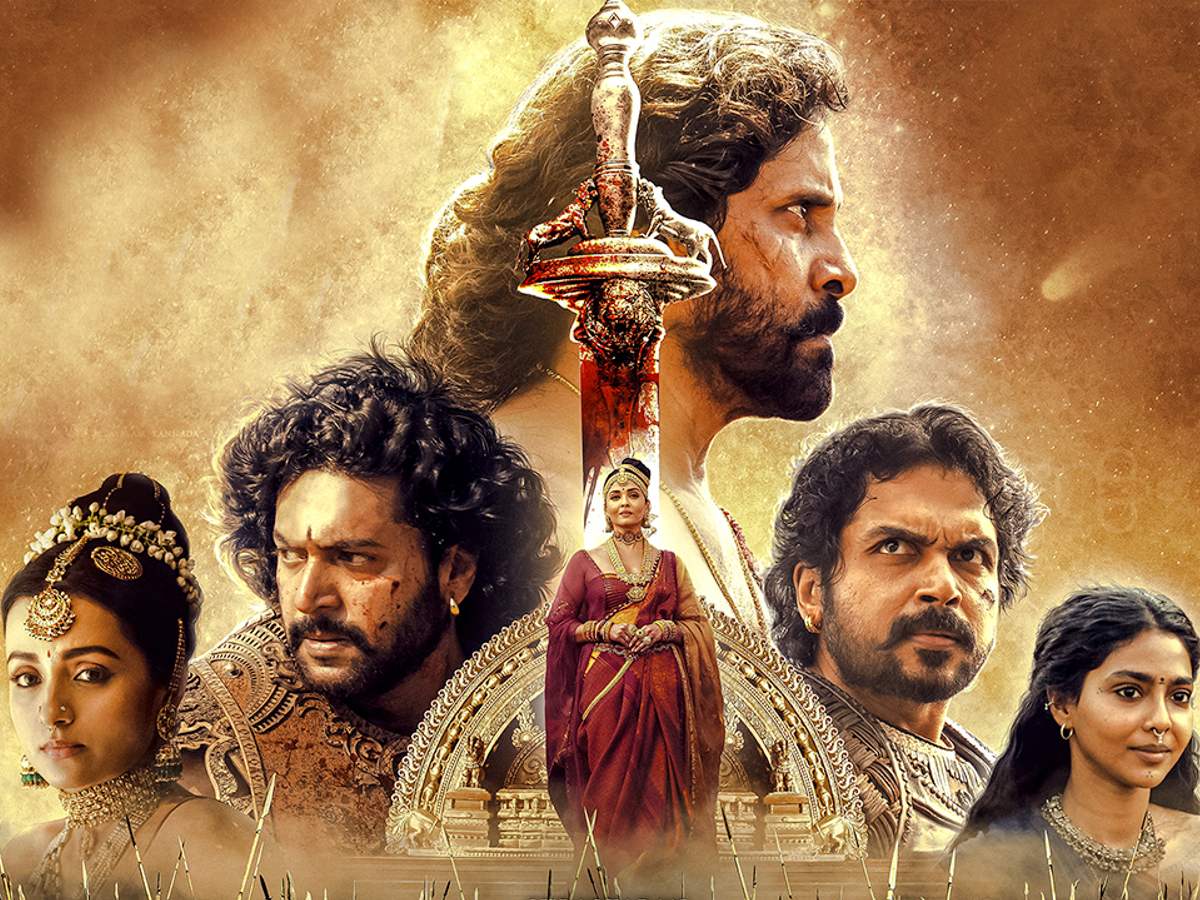 As the events of "Ponniyan Selvan" (also known as "PS – 1") came to a close, a mysterious woman with completely white hair rescued Arun Mozhi and his spy Vanthiya Devudu from the ocean. The dynamic between Aishwarya Rai's Nandini and Vikram's Karikaludu is another mystery left unanswered after the first part. But the first part was a bit too heavy for Telugu audiences because the numerous characters, relationships, and dynamics were difficult to follow. The Tamil audience already knew the basic plot because the film was based on the books written by Kalki in their language.
This reviewer, like many others, went into 'PS -1' with no idea what was going on for the first half of the film. Because we already knew the characters and the plot from the first installment, this sequel looks simple and much easy to follow. In this part, director Mani Ratnam has focussed more on character development and exposition than on introducing new characters. The film centers around the tragic love story of Nandini and Aditya Karikaludu, as well as the mystery of Nandini's parents. And finally the story moves to the developments about Raja Raja Chozha's rule.
This one doesn't linger on action episodes or try to focus on providing visual spectacle, with the exception of a major war sequence in the pre-climax portion. However, it is more concerned with the interpersonal dynamics of the main characters. Mani Ratnam is master in this sphere. He gets those episodes right.
The best part is when Aditya Karikaludu comes to Nandini's palace. Mani Ratnam masterfully directs this scene.
However, the second part also has a slow-paced narrative and some sequences that are overly stretched. Even the final battle sequence is unappealing.
Aishwarya Rai and Vikram steal the show in terms of performances. Because their story dominates the second act, the accomplished actors give their best performances. Trisha is stunning. Jayam Ravi exudes dignity and royal demeanor as Ponniyan Selvan. Karthi is given little screen time in this film. The other actors are fine.
The cinematography by Ravi Varman is superb. Thota Tharani's artwork is excellent. AR Rahman's background score is apt.
Bottom line: "Ponniyan Selvan 2" is a good follow-up. Despite the fact that it doesn't have visually appealing episodes, this one has more absorbing drama, clear-cut narration, and superb performances from Aishwarya Rai and Vikram. Despite its slow pace, it makes better watch for non-Tamil audiences than the first part.
Rating: 3/5
By Jalapathy Gudelli
Film: Ponniyan Selvan 2
Cast: Vikram, Aishwarya Rai, Karthi, Trisha, Jayam Ravi, Sobhita Dhulipala and others
DOP: Ravi Varman
Music: AR Rahman
Editor: Sreekara Prasad
Production Designer: Thota Tharani
Producer: Subaskaran, Mani Ratnam
Directed by: Mani Ratnam
Release Date: April 28, 2023