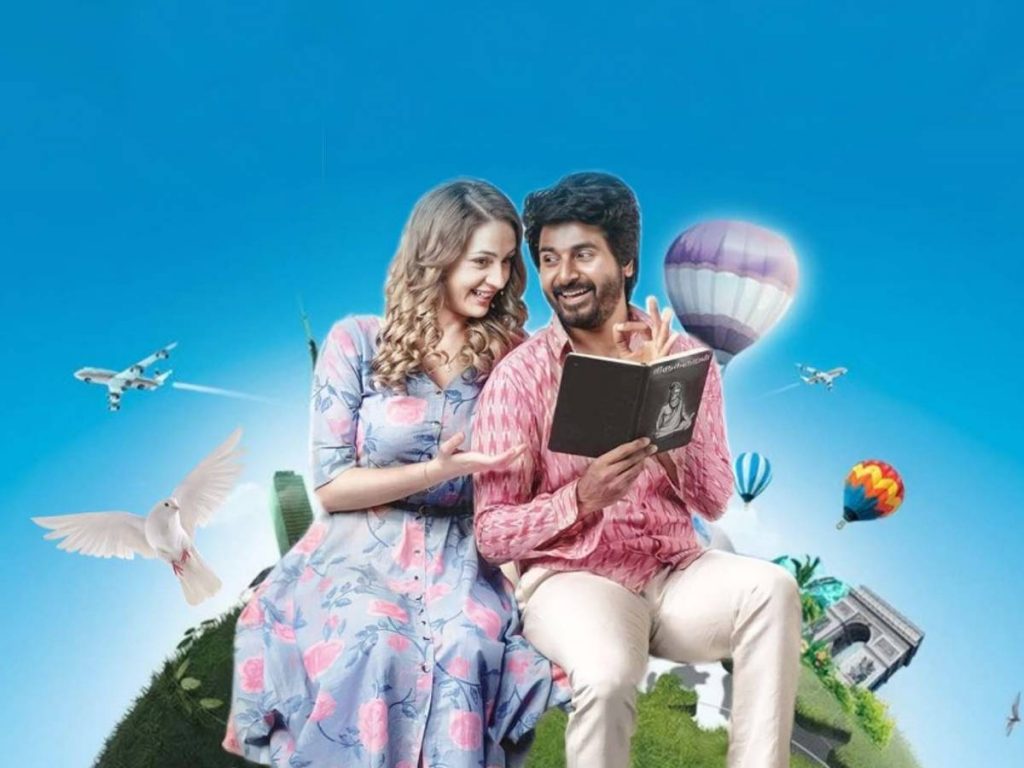 What's it about?
Anand (Sivakarthikeyan), a teacher in a Krishna district village, falls in love with Jessica (Maria Riaboshapka), a new recruit teaching English at the same school. Vishwanatham, Anand's father,is an idealist who makes his son write in a letter that he will only marry outside of their caste. When Vishwanatham learns that his son is in love with a girl from a French colony, his joy knows no bounds.
Jessica, much to Vishwanatham's surprise, is not a French girl but has British ancestors. Vishwanatham and his grandfather despise everything British. So, how do Anand and Jessica become one?
Analysis
'Prince,' a dubbed version of the Tamil film of the same name, is the third film from director Anudeep, who rose to prominence with the comedy entertainer "Jathi Ratnalu."
Anudeep, like 'Jathi Ratnalu,' wrote a silly and absurd storyline. He places little emphasis on the story and instead concentrates on the laughs. To some extent, he succeeds. In today's world, can anyone imagine a father objecting to his son's love because the girl is British? And the central conflict becoming patriotism versus humanity? It makes no sense unless we interpret it as a sly satire on the current political environment and fake nationalism.
If we don't take the story seriously, there are a couple of funny scenes. There are some clever dialogues as well. When everyone is attentively listening to hero's speech about humanity, a world without borders, he confesses that he heard the word "border" for the first time in his life when his mother was comparing her Saree border (bottom of the Saree) with neighbour auntee's. You'd definitely jump out of your seat.
"Lusku Papa" and "Halamithi Habibo" are two satires on meaningless lyrics. Nonetheless, the film has a song with a meaningless phrase – Bimbilikki Pilapi.
'Prince' is, in fact, more of a collection of jokes or scenes than a story. We'll see an episode about the Telugu meaning of "Bottle Gourd," followed by another about movie lyrics, and finally about the meanings of Humanity and E = MC Square. Some dialogues are clever and witty. Sarcasm is also difficult to obtain.
Even mundane scenes in "Jathi Ratnalu" provided big laughs, thanks to the performances of Naveen Polishetty, Priyadarshi, Rahul Ramakrishna, and Vennela Kishore. There aren't many jokes here.
Sivakarthikeyan has played his part admirably. He's in his element. He's also charming. Sathyaraj is a revelation. His comedic timing is flawless.
Maria, the newcomer, plays her part well.
Thaman has performed admirably among the technicians. The songs are catchy. The cinematography of Manoj Paramhamsa is vibrant.
Bottom line: 'Prince' has silliness, irreverence, and laugh-out-loud moments in equal parts. Some jokes are good, but they are repetitive.
Rating: 2.5/5
By Jalapathy Gudelli
Film: Prince
Cast: Sivakarthikeyan, Maria Riaboshapka, Sathyaraj, and others 
Story: Anudeep KV and Mohan Sato
Dialogue: Bheem Sreenivas
Music: Thaman S
Cinematography: Manoj Paramahamsa
Editor: Praveen KL
Producers: Suniel Narang, D.Suresh Babu, Puskur Ram Mohan Rao
Release Date: October 21, 2022