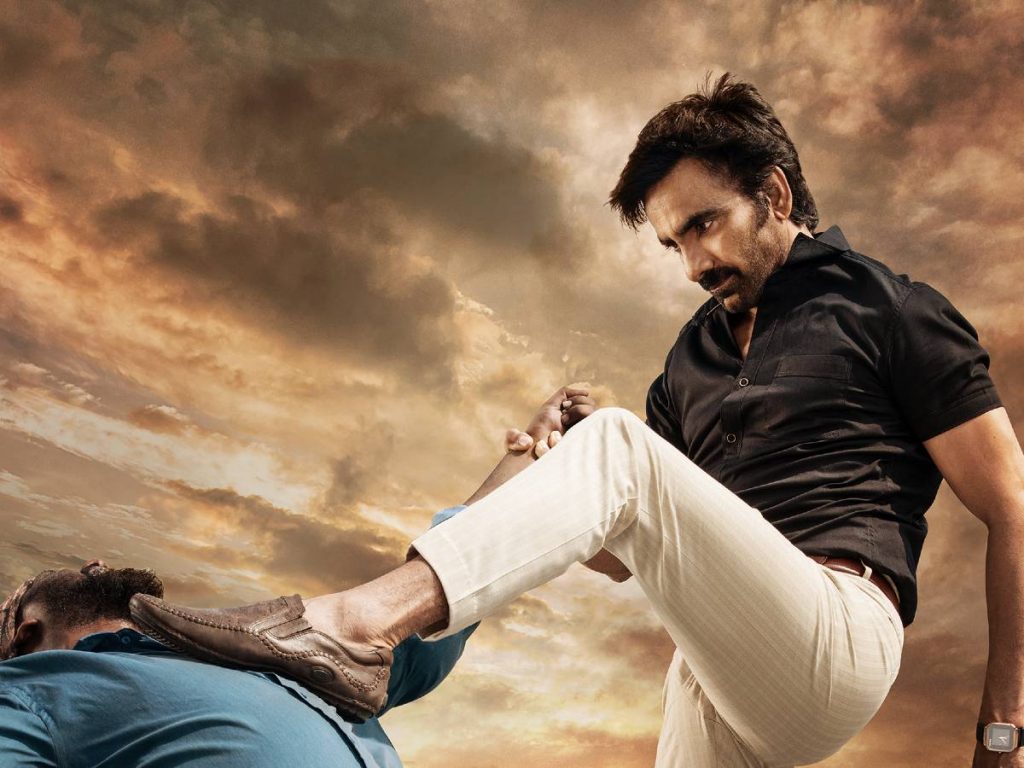 What's it about!
Story setting: 1995. A sincere officer Ramarao (Ravi Teja) gets transferred to his hometown in Chittoor. He goes to extra lengths to do justice to the poor and the farmers. Ramarao has a wife (Divyanshaa Kaushik) and a son. Upon taking the charge as Mandal Revenue Officer/Deputy collector, he reads a woman's letters who urges the government to transfer assets in her name as her husband has gone missing for many years. He reaches her home. She turns out to be his former girlfriend Malini (Rajisha Vijayan).
Local Sub Inspector of Police Murali (Tottempudi Venu) dismisses Malini's husband's missing case as just another case. Then, Ramarao begins an investigation on his own to unearth the truth. Quickly, Ramarao finds a network of Red Sanders smugglers is operating in the area. Who is running this mafia? Why have many persons in the area gone missing? Will Ramarao succeed in his mission to find the truth?
Analysis
Director Sarath Mandava's 'Ramarao On Duty' is based on real incidents. The smuggling of Red Sandalwood and the fake encounter killings of coolies are known to the public. Sarath Mandava has placed his core point on the early 1990s incidents.
The basic premise is interesting. The story does have a couple of thrilling moments which should have amazed the audiences, but they fail to provide the desired results due to the poor execution. While Sarath has tried to come out of the shadows of Ravi Teja's past movies and attempted to tell a story with a serious approach, the big mistake he committed is writing an uninteresting screenplay. The narration is so dull.
The interval twist, a couple of episodes are engaging. However, the slow-placed narration coupled with outdated romantic episodes and Tottempudi Venu's boring track have marred the proceedings. The characterizations of female leads are an example of poor writing. The forced song placement for Divyansha Kaushik is a testament to the poor screenplay.
The climax part is another big disappointment.
First and foremost, it lacks the energy one associates with Ravi Teja.
Ravi Teja has given a subdued performance. Rajisha Vijayan and Divyansha Kaushik get a raw deal. Among other actors, Rahul Ramakrishna gets to play a role that is different from his regular ones. John Vijay as SP Devanand is okay. Venu Tottempudi is a miscast for the role. There is no match between his dialogue delivery and expressions. He dubbed his voice on his own.
Music by Sam CS hardly leaves an impression. The cinematography is good. The producers have invested a lot of money to make it visually rich.
Bottom-line: 'Ramarao On Duty' suffers from a flat narration, and lacks spice. The storyline is interesting, but the narration is completely off the mark.
Rating: 2.25/5
Film: Ramarao On Duty
Cast: Ravi Teja, Divyasha Kaushik, Rajisha Vijayan, Venu Thottempudi, and others
Music: Sam C S
Cinematography: Sathyan Sooryan
Editor: Praveen KL
Art: Sahi Suresh
Stunts: Petter Hein, Stun Shiva
Producer: Sudhakar Cherukuri
Written and directed by: Sarath Mandava
Release Date: July 29, 2022