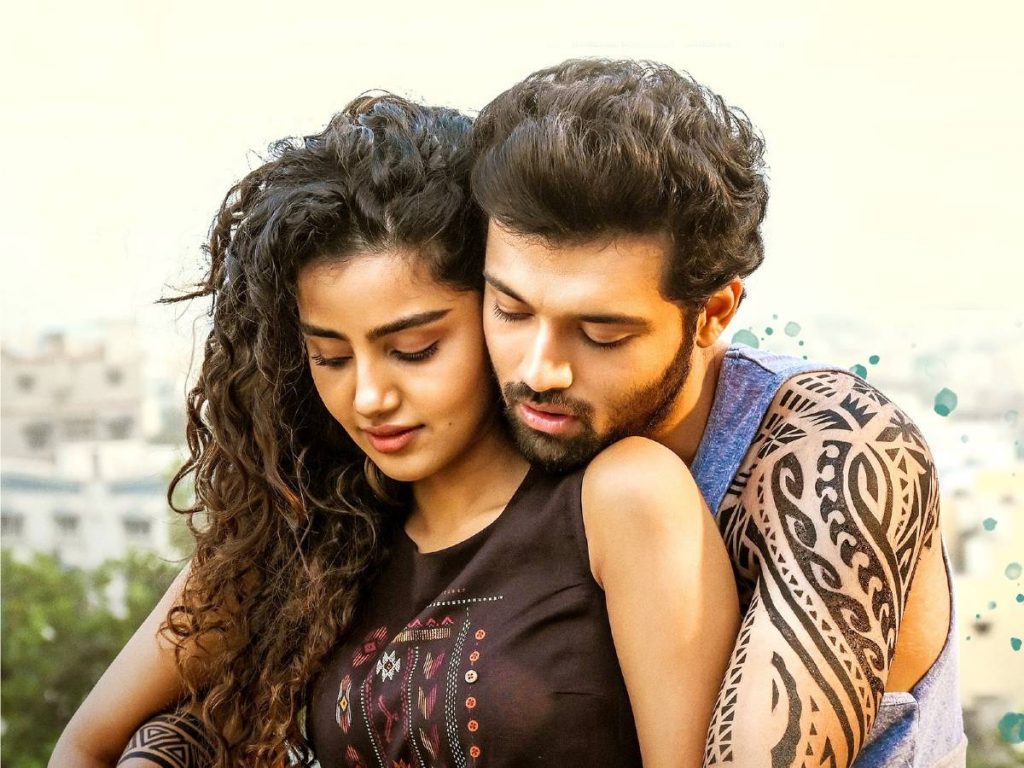 What's it about?
Akshay (Ashish), an Engineering student, is a youngster with a fickle mind. He falls in love with Kavya (Anupama Parameswaran), a medical student, instantly, on the very first day of his college. She is two years older than him as well.
Both the medical college and the engineering college are situated on the same campus. However, the students of these colleges never step into other colleges to avoid altercations.
Vikram (Vikram Saahidev), a bright medico, silently loves Kavya. His gang beats Akshay as he is moving closely with Kavya. When he was severely hospitalized in the fight, Kavya decides to live with Akshay, to stop problems on the campus for her. Will their live-in relationship go smoothly? Or would they face more problems?
Analysis
'Rowdy Boys', a launch vehicle for veteran producer Dil Raju's nephew Ashish as the hero, is also the second film for director Sree Harsha Konuganti. I haven't watched the director's debut film, Husharu, but I felt he began 'Rowdy Boys' pretty much interestingly, with trendy moments. The film starts in the style of Mansoor Khan's 'Josh' and 1961 Hollywood classic 'West Side Story'. In fact, the title sequence of 'Rowdy Boys' is clearly inspired by 'West Side Story'. The first half of the film is all about fights between two gangs (Engineering college gang vs Medical college gang), and a peppy love story.
The initial portion of 'Rowdy Boys' is engaging. Anupama Parameswaran's bewitching beauty and Devi Sri Prasad's songs hold our attention. But writer-director Sree Harsha Konuganti falters in taking forward this drama. The confusion is evident in the latter part of the movie. The 'West Side Story' feel wears off. Finally, it progresses in a typical coming-of-age story. Thus, the initial interest wanes.
The second half of the film is not at all convincing.
Still, Sree Harsha Konuganti can be appreciated for extracting a different kind of music from Devi Sri Prasad. DSP breaks free of his conventional style and flows with the peppy theme. The film has nine songs.
Ashish has made a confident debut as an actor. For a newcomer, he has done a neat job. Anupama Parameswaran's role is not etched well, but she has looked glamorous and beautiful. For the first time, she has also done kiss scenes. Vikram Saahidev gives a good performance. Komalee Prasad gets a minor role. Maddie's cinematography complements the theme.
Bottom-line: 'Rowdy Boys' begins well with trendy youthful sequences, and DSP's peppy music complementing. But the film deviates from its initial setup and lacks a convincing narrative thereafter. However, the film is essentially a launch vehicle for Dil Raju's nephew Ashish, and he makes a decent debut.
By: Jalapathy Gudelli
Rating: 2.5/5
Film: Rowdy Boys
Cast: Ashish, Anupama Parameswaran, SahidevVikram, Komalee Prasad, and others
Music: Devi Sri Prasad
Cinematography: Madhie
Editor: Madhu
Co-producer: Harshith Reddy
Producers: Dil Raju, Sirish
Written and Directed by: Harsha Konuganti
Release Date: January 14, 2022