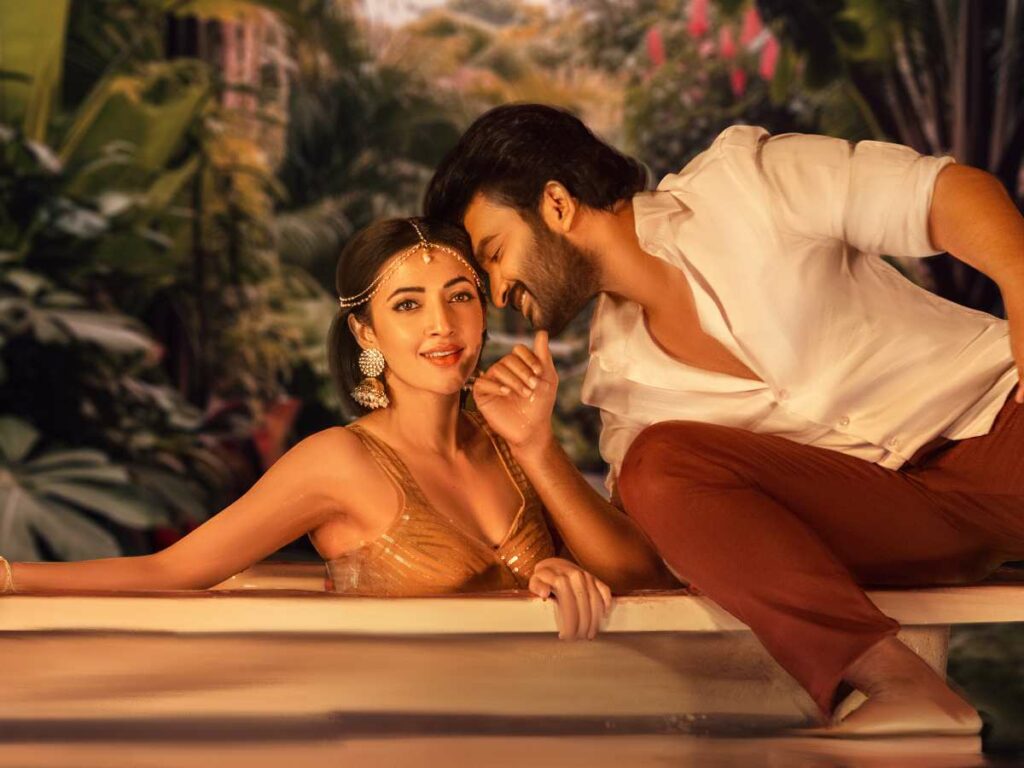 What's it about?
His colleagues in Mumbai refer to Mano Ranjan (Kiran Abbavaram) as Rules Ranjann since he sets all of the rules for them. He works in this office as a software engineer.
He happens to see Sana (Neha Sshetty) at a metro station one day and addresses her by name. Sana, taken aback, inquires as to how he knows her name. He responds that he is her classmate at Tirupathi Engineering College, although she has never cared to look at him. He claims to be her silent admirer.
They become friends and like each other. She leaves Mumbai the next day without giving her contact information. He travels to Tirupathi in quest of Sana. Will he find her?
Analysis
When Kiran Abbavaram's character Ranjann returns to his hometown of Tirupathi after a four-year absence, his close friends are eager to observe how he has changed. Despite the fact that they are good friends, they act and speak as if they haven't seen either his DP on Whatsapp.
In another scene, Ranjan impresses his boss by providing a solution to a technical problem they were experiencing at work. Soon, he dictates when his boss should come to his office and when he should leave. He puts rules on the entire office just because he implemented one "solution." And all of them abide.
In one scene, Ranjann asks his pals where Sana, played by Neha Shetty, lives in Tirupathi and requests for their assistance in locating her address. In the following scene, he says he knows Sana's closest friend's house and may ask her to bring Sana to a party. Why should he ask his buddies for Sana's address if he can easily spot her best friend's home?
Such ludicrous incidents keep appearing one after the other in "Rules Ranjann," a film starring Kiran Abbavaram and Neha Shetty. The narrative, written and directed by Rathinam Krishna, is completely silly. Everything in the film occurs for the story's convenience. Everyone in the film appears to lack logical thinking.
Such non-serious films work only when the comedy portions are hilarious. But the comedy track involving Vennela Kishore in the first half is distasteful. In the second half, the comedic parts starring Hyper Adhi, Harsh, and Sudarshanam are equally inane.
The romantic track between Kiran Abbavaram and Neha Shhetty is also mediocre. She has hardly any worth role talking about.
The performances of all actors including the lead pair are routine. Only song "Sammohanuda" is pleasant to watch. It's a mystery how accomplished Bollywood actors Annu Kapoor and Makrande Desphande agreed to play such insignificant roles.
Bottom line: "Rules Ranjann" not only has a ridiculous plot, but its narration is also a complete bore.
Rating: 2/5
Movie: Rules Ranjann
Cast: Kiran Abbavaram, Neha Shetty, Meher Chahal, Vennela Kishore, Subbaraju, Hyper Aadhi, Viva Harsha, Annu Kapoor, Ajay, and others
Music: Amrish
DOP: Dulip Kumar M.S
Art: Sudheer Macharla
Producers: Divyang Lavania, Murali Krishnaa Vemuri Written and Directed by: Rathinam Krishna
Release Date: Oct 06, 2023