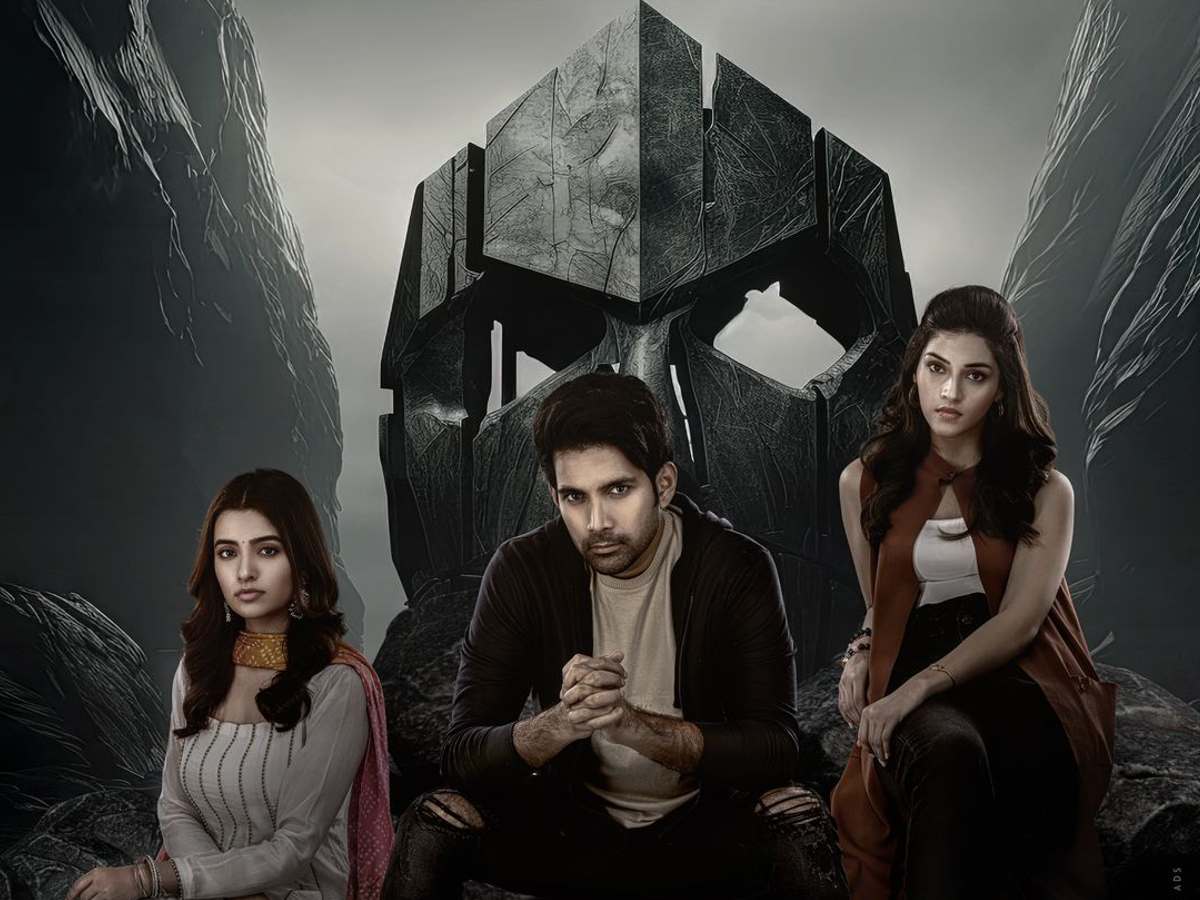 What's it about?
The story commences with the death of an actress who tragically takes her own life and also ends the life of her father in their residence in Hyderabad. Meanwhile, Lekha (Mehreen) wants to marry the man who frequently appears in her dreams. Coincidentally, her dream boy Arya (Vikranth) moves into her gated community.
Upon the suicide of one of Lekha's friends (Lahari), it is disclosed that Arya has a history whereby he is implicated in the murder of his girlfriend, Ananya (Rukshar Dhillon), in Vizag.
Is he truly a murderer? For what purpose did he relocate from Vizag to Hyderabad? What are the reasons behind these mysterious suicides? And what is 'Spark' project?
Analysis
A captivating screenplay is essential for a thriller to engage the audiences till the end, particularly so in a thriller where the protagonist is a newcomer. In addition to that, it necessitates a fast-paced narration and precise editing. However, "Spark," a film featuring newbie Vikranth, falls short on all counts.
Vikranth not only features as the hero, but he is also acknowledged as the writer and director. His lack of direction experience and poor writing skills have rendered this thriller a bore from the outset.
The formulaic technique of trying to fill the 'space' in the first hour with three songs in a short span of time and the dual-role tactic doesn't help either.
"Spark" offers a compelling concept – a military officer inventing technology to influence the minds of opposing soldiers – but it does appear only in the final act. However, the previous two hour of narrative is formulaic and lethargic.
Despite fairly melodic songs composed by Hesham Abdul and grand picturisation, the narration lacks dhum to hold our attention.
As an actor, Vikranth does well on his debut. He plays a character that doesn't require him to do much other than keep a solemn expression. Mehreen and Rukshar, the heroines, provide glitz to the screen.
The production values and music by Hesham are strong points. The less said about the editing, however, the better.
Bottom line: The production values of "Spark" are grand, but the narration is subpar.
Rating: 2.25/5
Film: Spark
Cast: Vikranth, Mehreen Pirzada, Rukshar Dhillon, Guru Somasundaram, Nasser, Vennela Kishore, and others
Story and Screenplay: Vikranth
Music: Hesham Abdul Wahab
DOP: A R Ashok Kumar
Editor: Prawin Pudi
Art Director: S Ram Prasad
Producer: Leela Reddy
Directed by: Vikranth
Release Date: Nov 17, 2023