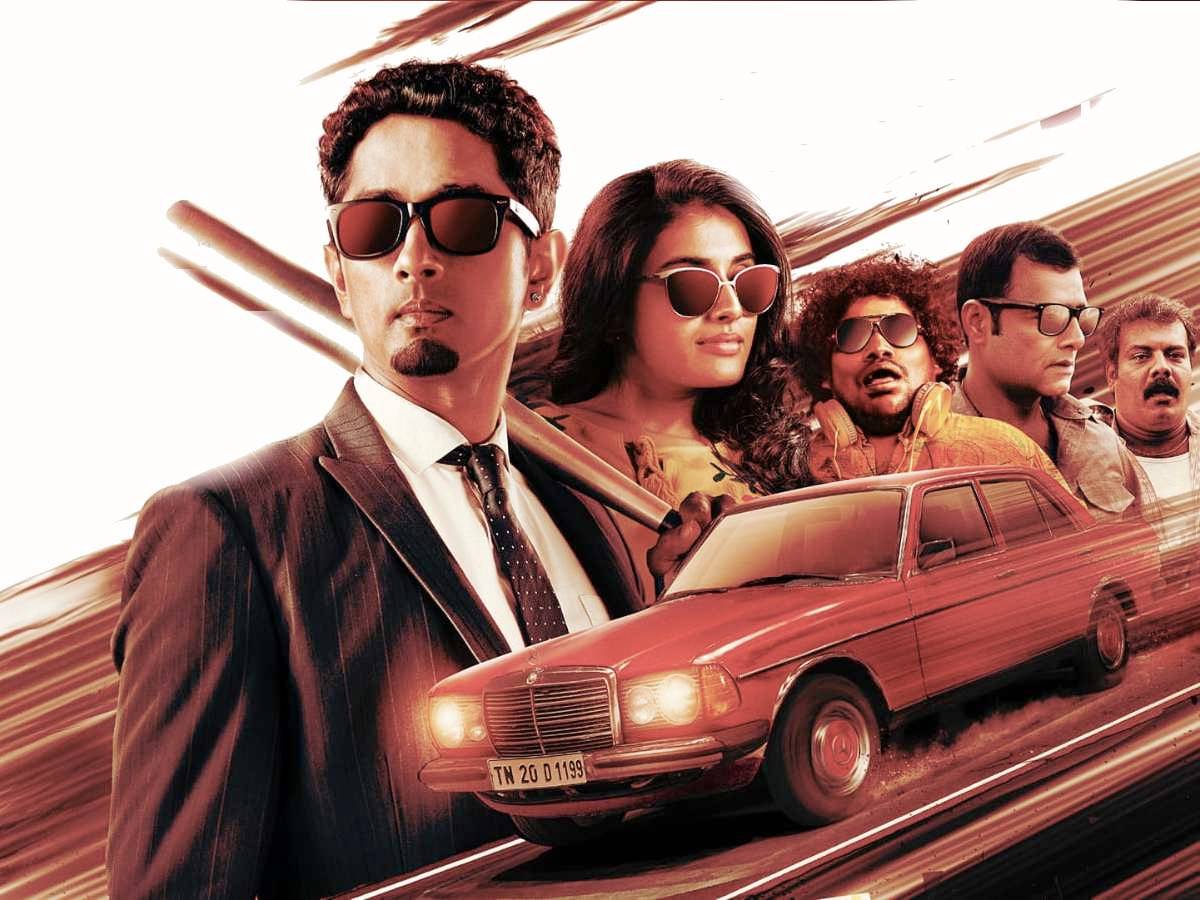 What's it about?
Gunasekhar (Siddharth), an youngster from a low economic background who is determined to improve his lot in life, leaves his hometown for the city of Vizag. He works as a chauffeur for the wealthy in a Mercedes he rented from a Chinese man there.
One day, Gunasekhar unwittingly rescues Lucky (Divyansha Kaushik), a wealthy young woman who had been kidnapped by a mafia gang. They begin playing a love game the second they meet. Can he win at both the game of life and the game of love?
Analysis
"Takkar" is about money and destiny. The hero's goal is initially established as becoming wealthy. According to the protaganist's mother, his grandfather was born poor and died poor. So was his father. Then he tells his mother that he would only die wealthy. While the protagonist sets out to become rich by any means possible, we don't see him progress toward that goal.
Both the protagonist and the director lose their way. After meeting the heroine, the hero becomes distracted, and the director appears to have lost his plot even before the interval bang. Furthermore, the second half completely goes directionless.
The main issue with this film is director Karthik G Krish's lack of narrative skills. Except for a sequence inspired by the Hollywood film "Baby Driver," he fails to impress. The later portion of the movie is totally clumsy and boring.
Siddharth alters his appearance to depart from his typical lover boy persona. Divyansha Kaushik is an excellent choice for the role of a wealthy young woman turned wannabe feminist. Yogi Babu's comedy is passable. Songs are forgettable.
Bottom line: "Takkar" is completely forgettable fare with a clumsy narrative that offers nothing but boredom.
Rating: 2/5
Film: Takkar
Cast: Siddharth, Divyansha Kaushik, Abhimanyu Singh, Yogi Babu, and others
Music: Nivas K Prasanna
Director of Photography: Vanchinathan
Editor: GA Gowtham
Art Director: Udaya Kumar K Stunts
Co-Producer: Vivek Kuchibotla
Producers: TG Vishwaprasad, Abhishek Agarwal
Written and Directed by: Karthik G Krish
Release Date: June 09, 2023