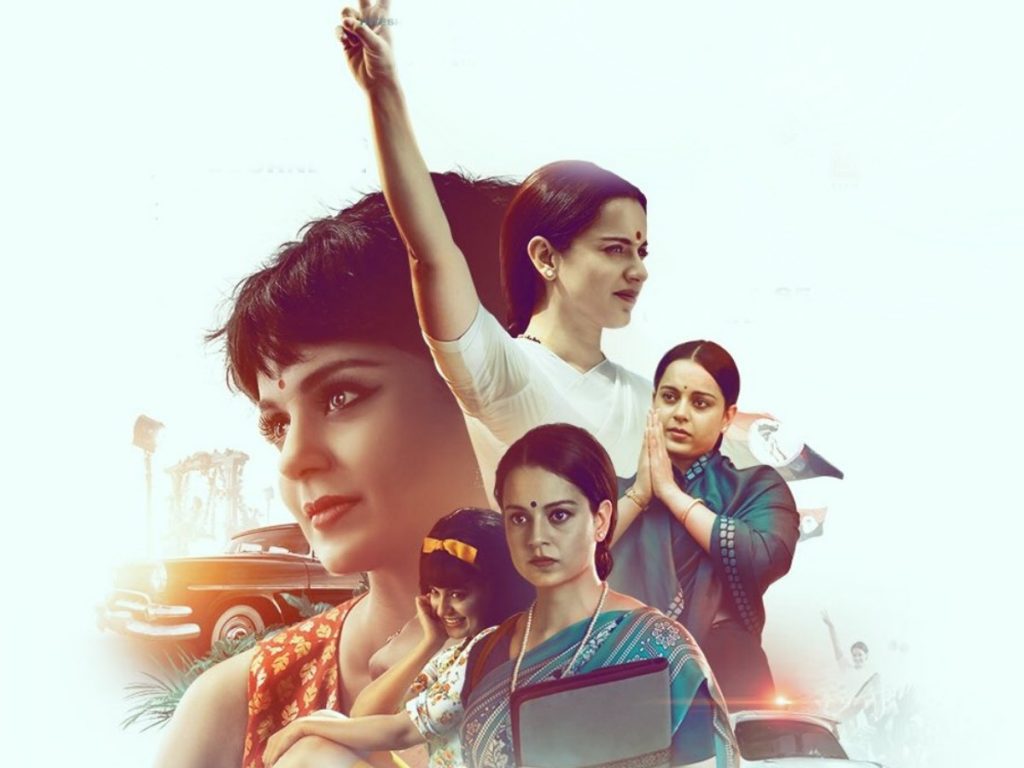 What's it about
Jayalalithaa (Kangana) enters into films at the tender age of 16. She shows reluctance to be an actress. But she becomes a star in no time, thanks to her pairing with the reigning Tamil superstar MJR (aka MGR). People love their pair on screen. They also develop feelings for each other off the screen. Thus, Jaya and MJR begin a tumultuous relationship.
In 1997, MJR becomes the chief minister of Tamilnadu, and he also invites her into politics. But she refuses initially but follows him later. She is a reluctant politician.
The one who hated politics changes the game of Tamilnadu politics. How she becomes Chief Minister winning over the people who insulted her forms the rest of the drama. The story ends when she becomes the Chief Minister for the first time in 1991. Her later part of life is not shown.
Analysis
Circa 1989. In the Tamilnadu assembly, the opposition leader Jayalalithaa (Kangana) was humiliated and nearly disrobed by ruling party MLAs. She yells that even Draupadi was insulted similarly – "Mahabharatamlo Draupadhiki kooda ide jarigindi. Avamaninchina aa Kauravula Katha Muginchi..Jadani mudesukoni sapathanni neraverchukondi. Aa Mahabharataniki inko perundi – Jaya." (In Mahabharata, Draupadhi also suffered the same insult. She challenged the Kauravas and won. That Mahabharata has another name – Jaya.")
'Thalaivi" begins with this dramatic moment in Jayalalithaa's life. And the film cuts back to show her life as an actress and her journey as a politician. The first half of the film is entirely devoted to the romantic relationship between Jayalalithaa and MG Ramachandran. The important incidents in their lives are shown. The second half of the film caters to MGR's political story and also Kangana's political entry. In both halves, some moments are dramatic.
But in India, most biopics become hagiographies, show only the positive sides of their lives. This is why biopics made in India on charismatic actors or political leaders have failed to meet the expectations. The best example was the two-part biopic on NTR. One of the co-producers of the NTR biopic has also produced 'Thalaivi'.
In this life story of Jayalalitha, the most powerful leader in Tamilnadu politics, we get to see more of the relationship between Jayalalithaa and MGR than Jaya's real life. In the film, we don't see what she did when MGR distanced from her for many months.
Performances are a strong feature of this biopic. Kangana Ranaut as Jayalalitha shines. Nowhere Kangana comes close to Jayalalitha in her appearance. She lacks physicality. But Kangana makes it up with her performance. She plays in her style convincingly. Surprisingly, in a film about Jayalalithaa, it is MGR's role gets more prominence and Arvind Swamy has given a terrific performance. He looks exactly like MGR.
Nasser as Karunanidhi is okay. Samuthirakani leaves a strong impression as well.
Technically, the production design (Ramakrishna – Mounika) and the cinematography stand out. They transport us to the bygone era as they recreate them.
Editing is inconsistent and the lengthy runtime is taxing. GV Prakash Kumar's music is a drawback. Director AL Vijay with the help of writers Vijayendra Prasad and Rajat Arora presents some dramatic moments excellently, but his overall work in this biopic is middling.
Bottom line: 'Thalaivi' paints broad strokes of Jayalalithaa's life. Some dramatic moments and strong performances from the lead actors are the best part. But it also becomes a hagiography and turns out to be a blinkered biopic.
Rating: 2.75/5
By: Jalapathy Gudelli
Film: Thalaivi
Cast: Kangana Ranaut, Arvind Swamy, Samuthirakani, Poorna, Nasser, and others
Music: GV Prakash Kumar
Editor: Anthony
Cinematography: Vishal Vittal
Producers: Vishnu Induri and Shailesh R Singh
Screenplay and direction: AL Vijay
Release Date: Sep 10, 2021