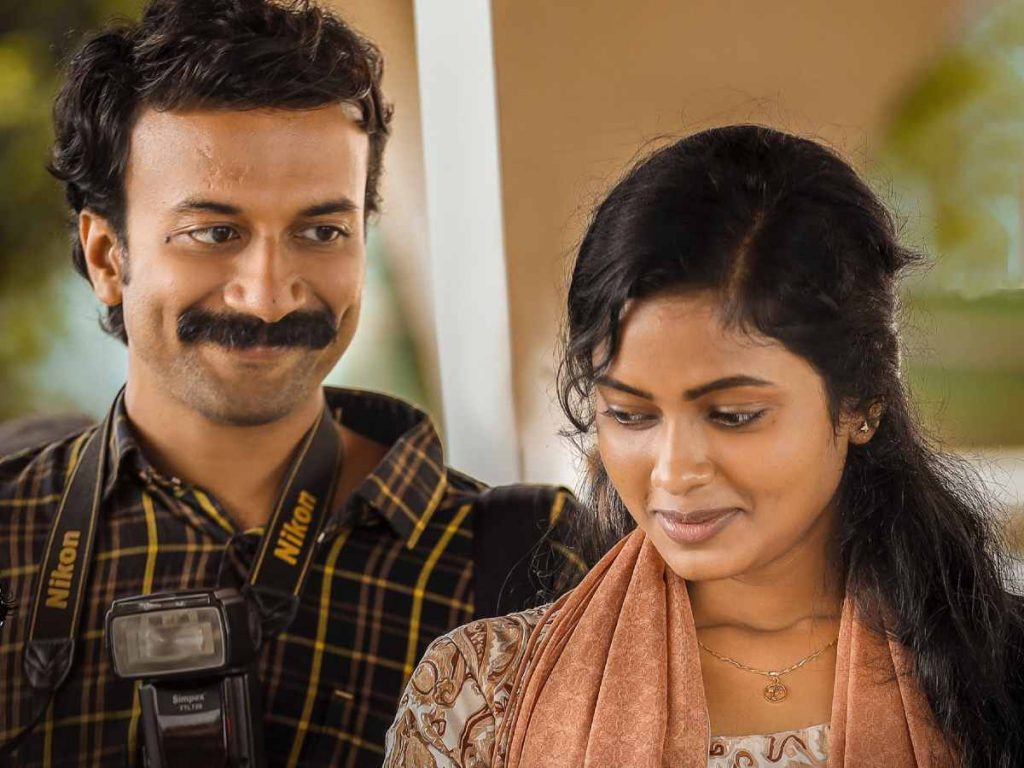 What's it about?
Mahesh (Satyadev) is a small-town photographer. When he inadvertently involves in a street brawl, he gets beaten up by a stranger Joginath. Mahesh vows not to wear slippers until he takes revenge on him Meanwhile, his life also goes under many changes – the girl Swathi he loved from schooldays marries another man breaking his heart, and another girl comes in his life but she happens to be the sister of Joginath.
Analysis
Set in the picturesque Araku valley, 'Uma Maheswara Ugra Roopasya', the remake of Malayalam film, 'Maheshinte Prathikaaram, is the second film from director Venkatesh Maha who wowed the audiences and critics alike with his debut 'C/o Kancharapalem'.
Like his debut, this story also takes place in and around Vizag region.
'Uma Maheswara Ugra Roopasya' means Mahesh's fury. The title and the hero's 'sapatham' may sound it as a full-blown tale of revenge with excessive violence but the violence doesn't involve gunfights, chases, killing with swords. The protagonist here is weak, who doesn't have the strength or confidence to take on the guy who beat him up for no reason. He joins in Kung Fu classes to learn the fighting. Such an 'ordinary' hero!
The film is less of a revenge story, more of a portrayal of a life of the tribal region of Araku and Paderu. It succeeds in generating subtle humor and depicting the laidback lifestyle of the Araku region, which is close to reality unlike what we have seen in the regular Telugu movies.
What I particularly liked in the screenplay is the pre-interval chain of events leading to the hero's vow for revenge. Swathi, Mahesh's first girlfriend, agrees to the alliance fixed by her family, her uncles reach to Mahesh's house to plead him to forget her. This scene is also beautiful. However, the director takes his own sweet time establishing the story. Narrated with a subtle comedy, with ordinary, everyday characters of this small town, the wafer-thin plot turns into a dull affair as it reaches the middle point. Also, the ending is quite predictable.
I have not seen the Malayalam original, but 'Uma Maheswara Ugra Roopasya' seems to be faithful to it.
Credit to Satya Dev for delving into the skin of the character, and for delivering a fine performance. Roopa Koduvayur as Jyothi in her debut has come up with a good act. The film sees some energy after she arrives in the story. Another newcomer Hari Chandana as Swathi, Suhaas, and VK Naresh as Babji) have done their parts well. However, we have to see how Mahesh Babu's fans would take it with Suhas's dialogue that Mahesh Babu is lazy, who beats villains standing in one position.
The film's music and cinematography are handled by Malayali technicians. Appu Prabhakar portrays the life of Araku valley realistically, while Bijibal's music is appropriate to the simple theme.
It is a bit surprising to see that the director who mesmerized everyone with his debut movie selecting a remake for his second directorial. Venkatesh Maha, however, leaves his mark in certain places.
Bottom-line: 'Uma Maheswara Ugra Roopasya' is a tale of revenge with subtle humor and revenge has a refreshing approach. But this film runs at a snail pace.
Reviewed by: Jalapathy Gudelli

Rating: 2.75/5
Film: Uma Maheswara Ugra Roopasya
Cast: Satyadev, Hari Chandana, Roopa Koduvayur, Naresh, Suhas, Jabbardast Ramprasad, Ravindra Vijay and K. Raghavan 
Music: Bijbal
Cinematography: Appu Prabhakar
Producers: Vijaya Praveena Paruchuri, Shobu Yarlagadda, and Prasad Devineni 
Release Date: July 15, 2020
Streaming on: Netflix