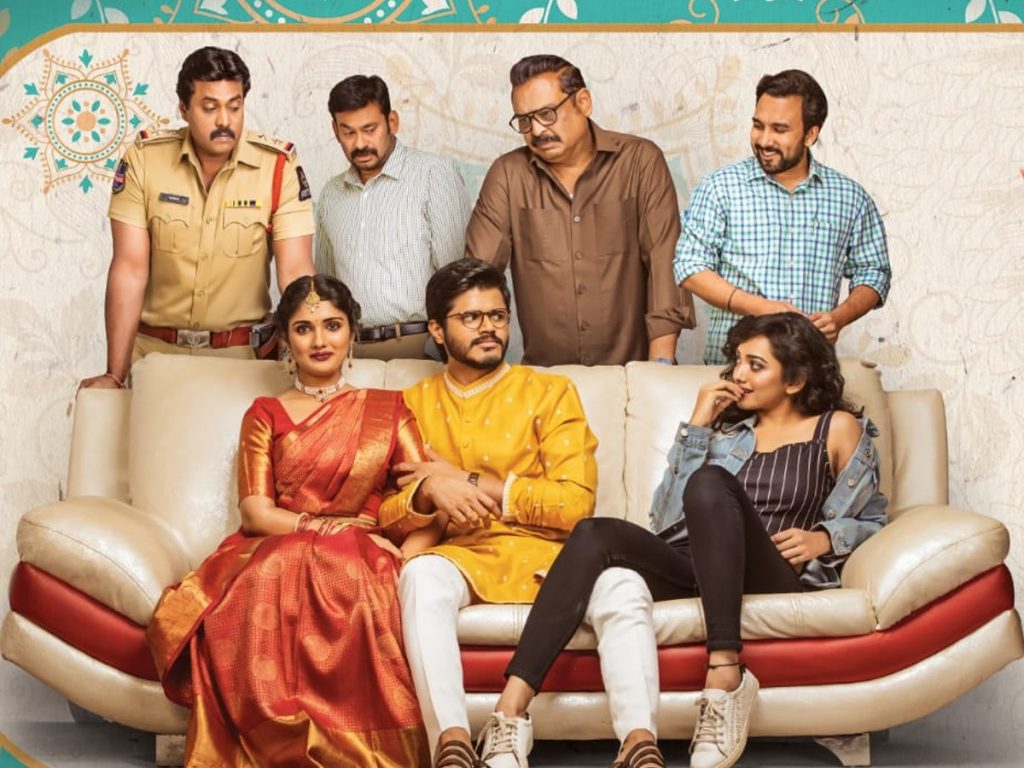 What's it about?
Sundar (Anand Deverakonda) marries Meenakshi (Geet), who hails from Ravulapalem in Andhra Pradesh. Sundar works as a teacher in a government school. On their first night, Sundar's act makes her infuriated. Even though he apologized to her later and tries to win her love, she is unconvinced and runs to her former boyfriend's house. Just a week after their wedding she runs away, not without writing a letter to him.
Gone girl! Well, Sundar's friend spots her with her boyfriend. They try searching for her. One day, news comes to him that her dead body is found on the outskirts of the city. Who killed her? Is Sundar innocent as he looks?
Analysis
A protagonist's wife eloping just days after the wedding ceremony and the protagonist searching for her is an idea that was a pretty novel idea. Hoping that she would return to him, the protagonist gives an impression to the outside world that all is well on the home front. So, he hires a budding actress for the day to act as his wife, which leads to many funny situations. This 'new wife' also becomes trouble for him later when it gets revealed that his real wife was found murdered.
The beginning of the story is quite interesting. Everything that we see in this portion also has a link to the later proceedings. The setup is solid, the writing is smart. Until the interval bang, though a bit slow, the film runs quite interestingly. Post-interval, it turns out to be a crime drama. Though a couple of humorous situations (thanks to Saanve Meghana) keep coming, the second half focuses on what happened between Sundar and Meenakshi. The crime angle looks so unrealistic.
The smart writing that we see in the beginning portion goes missing in the second half. Sunil makes an entry with a bang in the story, but his character becomes routine after a point. Moreover, the film gets dragged on.
Coming to performances, Anand Deverakonda and Saanve Meghana stand out. Anand has shown a lot of improvement in his acting. He is far more convincing now. He is believable in this role. Saanve Meghana, who made an impression in 'Pitta Kathalu', is hilarious. Saanvi brings the house down when she exhibits her acting skills in a police station. Geet, who plays Meenakshi, the wife is okay.
The technical output is pretty decent. The music is apt. New director Damodara shows his mark in writing and handling the first half.
Bottom-line: 'Pushpaka Vimanam' has an interesting core point with a convincing first half. But the second-half is far from convincing. However, it provides some good laughs.
Rating: 2.5/5
By: Jalapathy Gudelli
Film: Pushpaka Vimanam
Cast: Anand Deverakonda, Geet, Saanve Meghana, Sunil
Music: Ram Miriyala, Sidharth Sadasivuni,
Cinematography: Hestin Jose Joseph
Editor: Raviteja Girijala
Written and Directed by: Damodara
Presented by: Vijay Deverakonda
Producers: Govardhana Rao Deverakonda,Vijay Mattapally, Pradeep Errabelly
Release Date: Nov 12, 2021