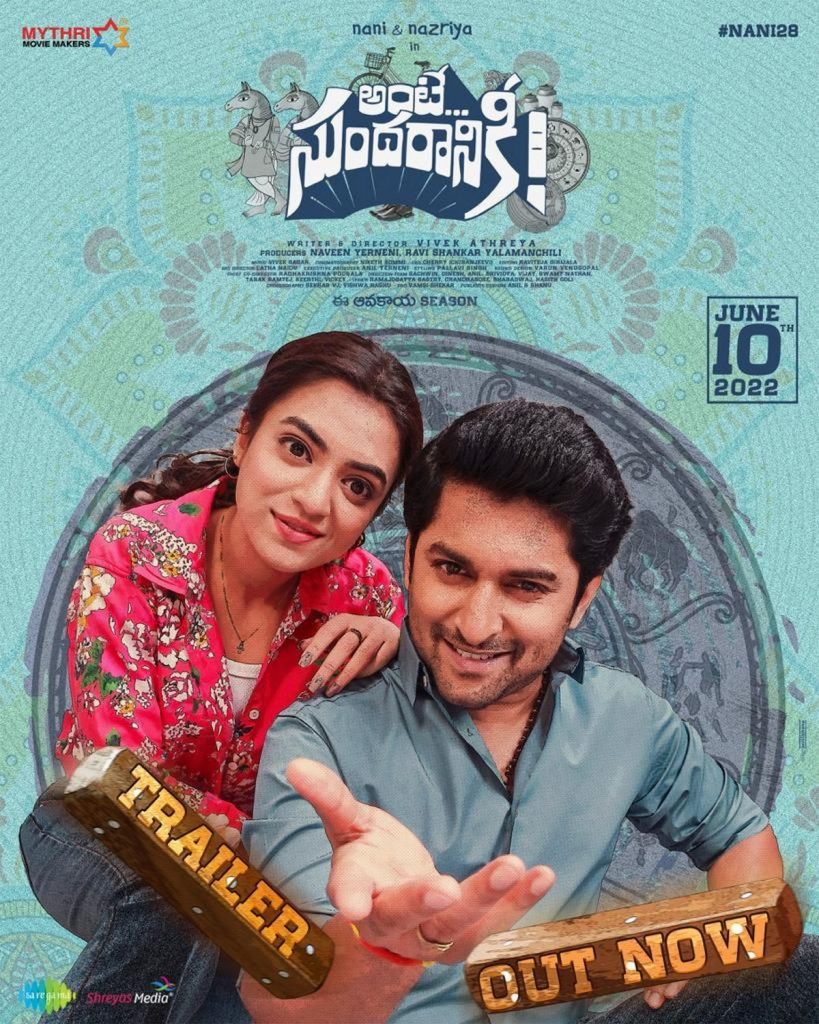 Nani and Nazriya starrer 'Ante Sundaraniki' trailer was released today. The teaser has created lots of expectations for the movie, the trailer assures much bigger entertainment in cinemas. It's Nani and Nazriya Nazim who bring sparkle to the atypical love story with the portrayal of their characters Sundar and Leela Thomas.
The worlds of Sundar and Leela are different and so are their families. Nani has a big dream and Leela turns to another obstacle, other than his family to attain it. While the family is against Sundar's wish of crossing seven oceans to land in the USA, Leela also has her own dream.
The cinematography by Niketh Bommireddy and background score by Vivek Sagar stand out. The supporting cast Naresh, Harshavardhan, etc. played their parts efficiently.
Ante Sundaraniki will be releasing on June 10th with massive expectations.
'Adade Sundara' is the title of the Tamil version, while 'Aha Sundara' is the title for the Malayalam version of the movie releasing simultaneously in three languages.