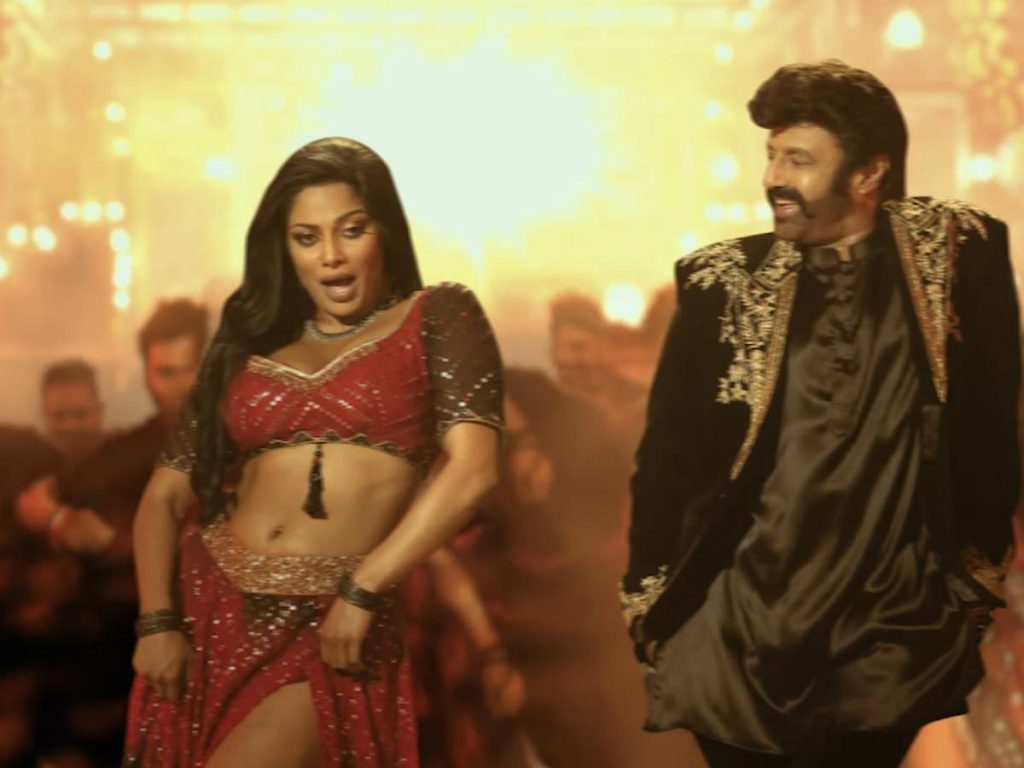 There has been much speculation about the special song "Maa Bava Manobhavalu Debbathinnayi…" since the producers first dropped hints about it. This song appears in the upcoming film "Veera Simha Reddy" as a special number.
The lyric video, in which Balakrishna and item bomb Chandrika Ravi appear, has been released.
"Maa Bava Manobhavalu" features Thaman's signature rhythms, and it's bursting with energy. The song's lyrics, written by Ramajogayya Sastry, are its main draw. The song's composition is quite thumping, and its visual accompaniment will inspire an upbeat mood in theatres.
Renu Kumar, Yamini, and Sahithi Chaganti sang the song.
Balakrishna is full of life and energy throughout the song, and Chandrika Ravi delivers just the right amount of sass. Because he has his finger on the pulse of the masses, director Gopichand Malineni is including elements that will appeal to the masses.
"Veera Simha Reddy" is set for January 12th release.