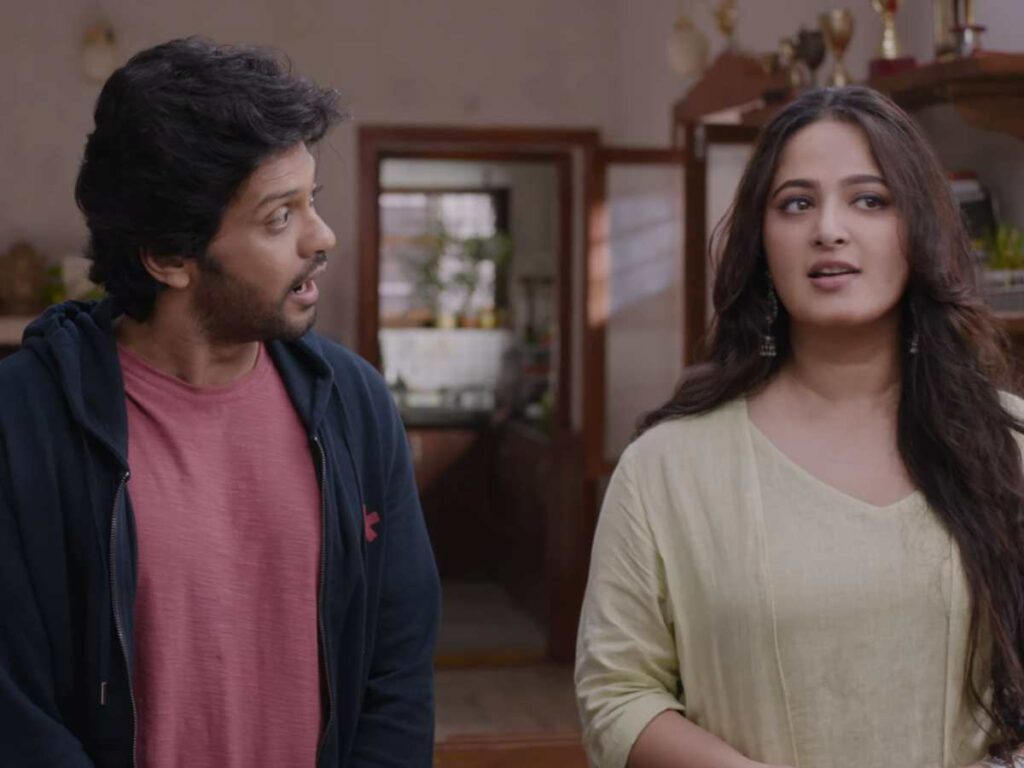 Anushka Shetty is one of India's biggest female stars. She has paired up with Naveen Polishetty, who became popular with the super hit comedy movie, 'Jathi Ratnalu'.
"Miss Shetty Mr Polishetty" is the film in which they co-starred, and the teaser was released today. The teaser was launched among Sreenidhi College of Engineering students.
P Mahesh Babu directs the film, which is produced by UV Creations.
The teaser shows a chef named Ravali and a stand-up comedian named Sidhu meeting and embarking on a journey. Anushka Shetty plays Ravali, and Naveen Polishetty plays Sidhu.
Anushka Shetty looks beautiful, while Naveen performs his usual comedic antics. The release date for the film will be announced soon.