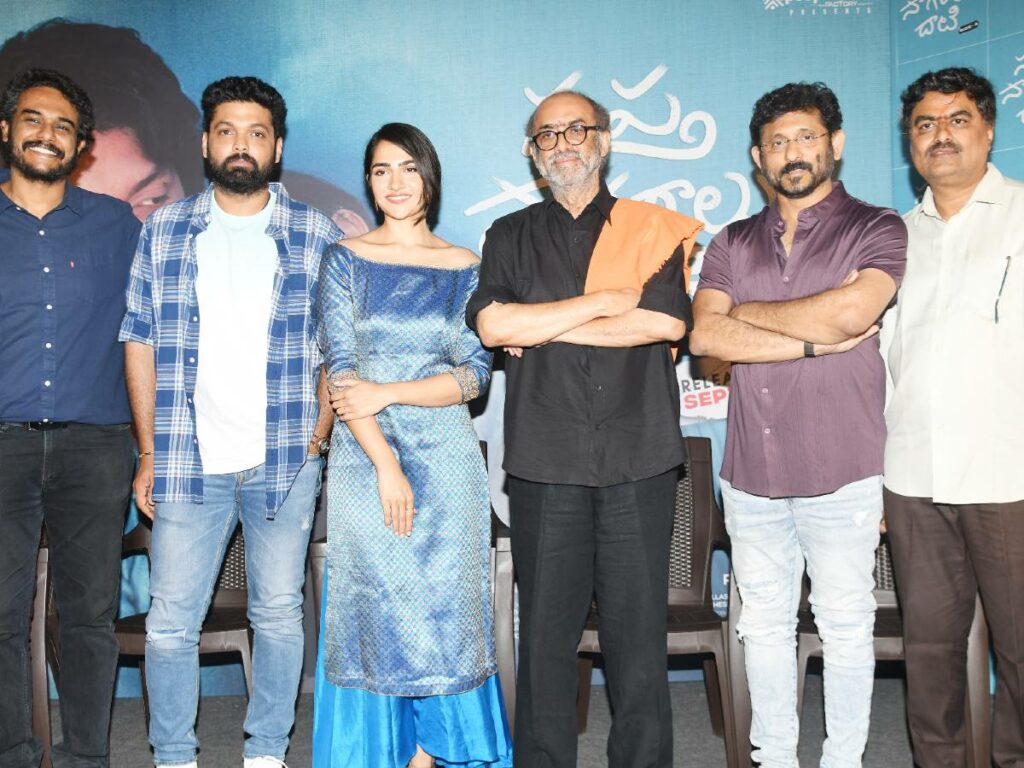 Kannada actors Rakshit Shetty and Rukmini feature in the new film "Saptha Sagaralu Dhaati," and its trailer was released by actor Nani. This is the Telugu dubbed version of the popular Kannada movie, "Sapta Sagaradache Ello."
The film promises to captivate the audiences with its emotionally charged storytelling. Directed by Hemanth Rao and released by People Media Factory, "Sapatha Sagaralu Dhaati" is scheduled for release this weekend.
An emotional message was posted by Nani while wishing the team a good success.
Rakshit Shetty, Rukhmini Vasanth, Hemanth Rao, Suresh Babu, Vivek Kuchibotla, and BVS Ravo all met with the press earlier in the day.
Hemanth Rao has stated that the Telugu version will likely receive a lot of support. According to Vivek Kuchibotla, the film's presenter, "the overwhelming support from the film's ardent fans convinced us to make the Telugu release happen." "I was convinced that "Sapta Sagaradache Ello" can strike a chord with everyone," Rakshit Shetty said.