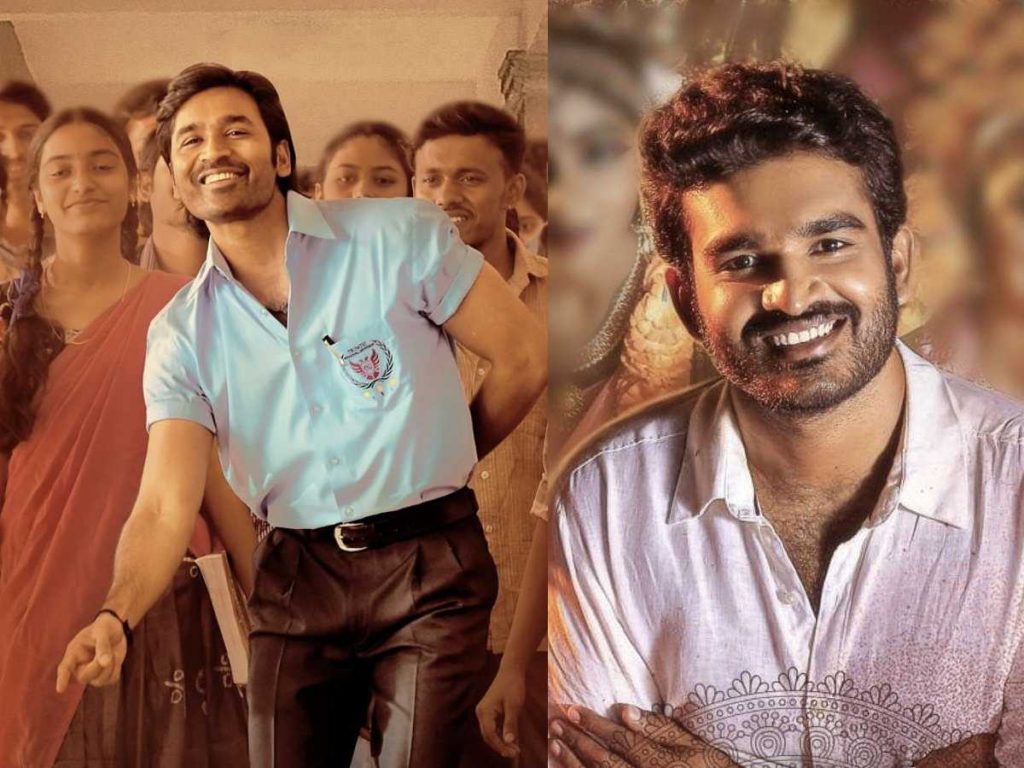 Last weekend, three notable films were released: Dhanush's bilingual 'Sir,' 'Vinaro Bhagyamu Vishnu Katha,' and 'Sridevi Sobhan Babu,' all of which coincided with the Shivaratri festival period. There will be no notable releases for the next 15 days.
'Sir' breaks even
'Sir,' directed by Venky Atluri and produced by Naga Vamsi, was released simultaneously in Telugu and Tamil. The film's Telugu version surprised everyone by grossing a lot of money. Dhanush already has a decent market for his dubbed films, but with this, he has broadened his appeal. This week, distributors in all regions will profit. The film will be a moderate success. The film is expected to have made Rs 15 crore (total gross).
Dhanush's 'Sir' also had his best opening in the United States. The film grossed more than $200k in its first weekend in the United States, both the Telugu and Tamil versions put together.
VBVK a decent start
'Vinaro Bhagyamu Vishnu Katha,' on the other hand, was released a day later. The thriller did well at the box office. Kiran Abbavaram desperately needed a hit, and this film's impressive openings provided a welcome reprieve. Overall, the film grossed more than Rs 5 crore (gross).
No takers
'Sridevi Sobhan Babu,' starring Santosh Sobhan, was released in theatres without a proper publicity campaign. The theatrical release was intended to satisfy the OTT companies' clause. It had no takers, as expected.