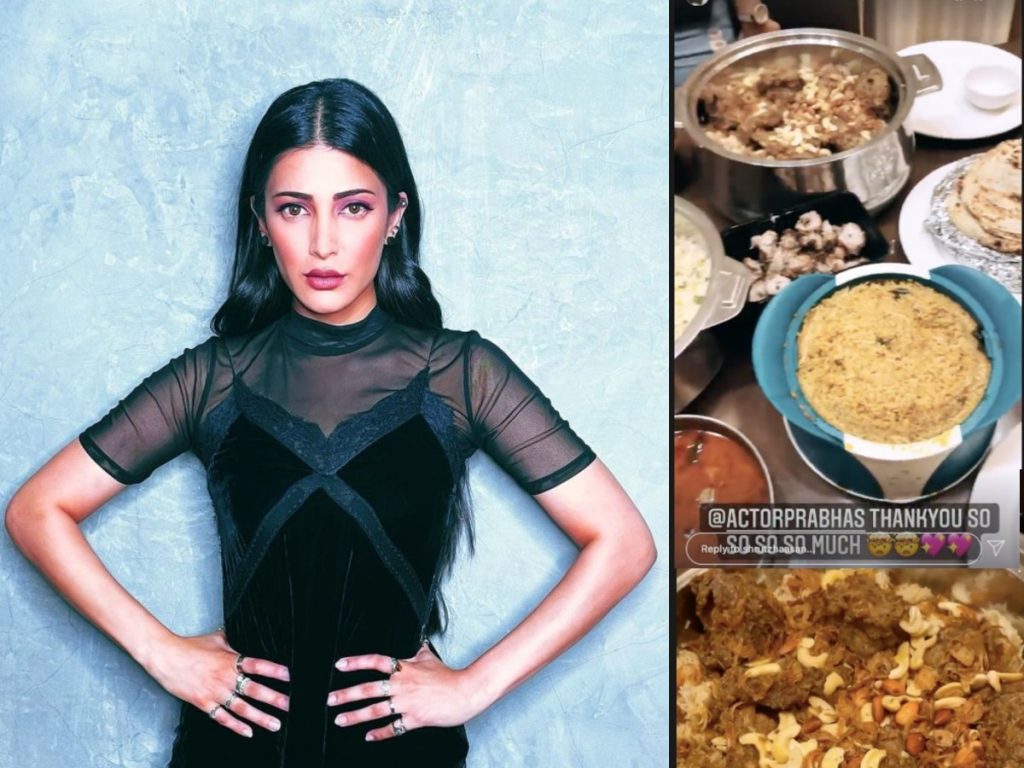 Prabhas is a great host. Ask any actor that has worked with him, they vouch that they were treated to mouth-watering food on the sets. It's actress Shruti Haasan's turn now. Shruti Haasan is flabbergasted by Prabhas's treatment. They are working together for director Prashanth Neel's 'Salaar', and the shoot is currently progressing in Hyderabad.
Shruti Haasan on Instagram posted some videos of the non-veg food items that Prabhas sent to her. He treated her to lip-smacking Hyderabadi delicacies on the sets.
All the famous Hyderabadi and Andhra dishes can be seen in the video.
As the video shows, there were nearly 20 food items served.

"This is Mandi biryani, Abu Dhabi style. This is Gongura Mamsam, the most legendary dish ever in the history of food. Chepala Pulusu, Chicken Biryani, Paneer, Kebabs, What! I didn't see this… Crab, veg Manchurian, dal, and if that wasn't enough, one more type of dal. Oh and wait… mattar… Okay…you get the picture," she said containing her excitement.
This is the first time that Shruti Haasan has paired up with Prabhas. 'Salaar' is an action drama.