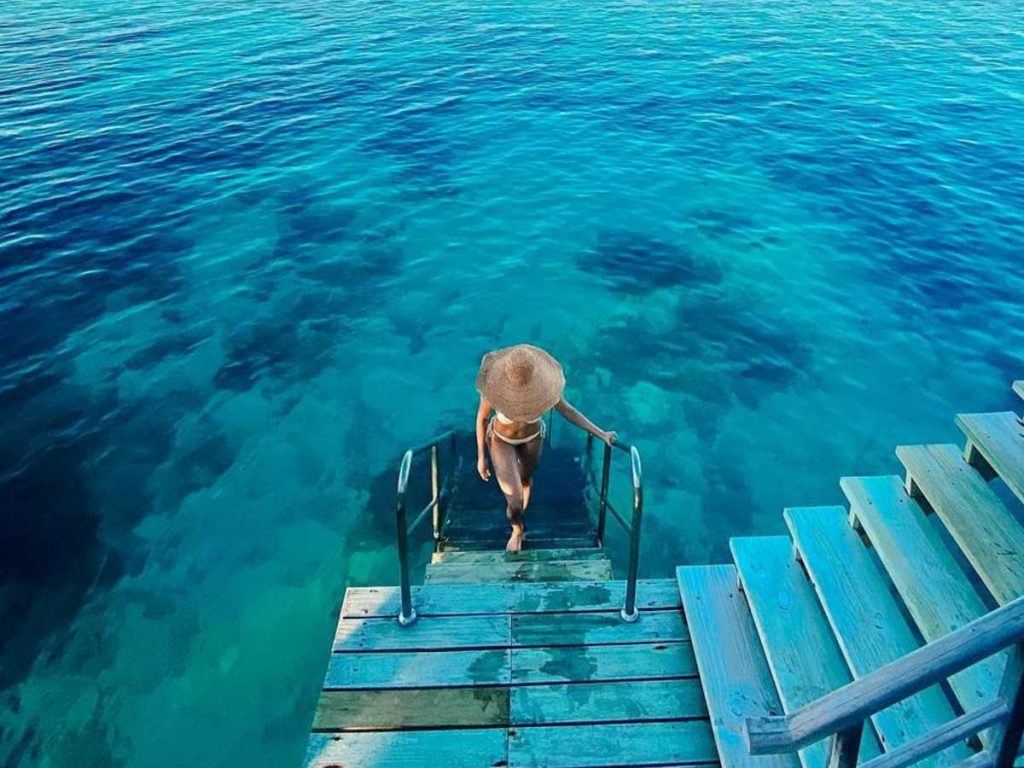 Samantha must be enjoying her vacation in the Maldives to the fullest. She is sharing photographs from this trip with so much enthusiasm. Much to the delight of her fans, she is sharing them on Instagram daily.
The latest photograph, which has Samantha coming out of swimming, has a panoramic view of crystal clear sea and gives the impression of sea and sky converging at that place.
Also Check: Samantha's Maldives Photos
As we reported earlier, Samantha is carefully avoiding to post her bikini pics from her Maldives vacation. Even in this photograph, we can see her wearing a bikini, but she made sure that her hat and longshot should not give a full view of her bikini frame.
Samantha and her husband Naga Chaitanya are vacationing on these private islands. Upon his return to Hyderabad, Chaitanya will start shooting for Vikram Kumar's 'Thank You', and Samantha will continue her show on a web app.