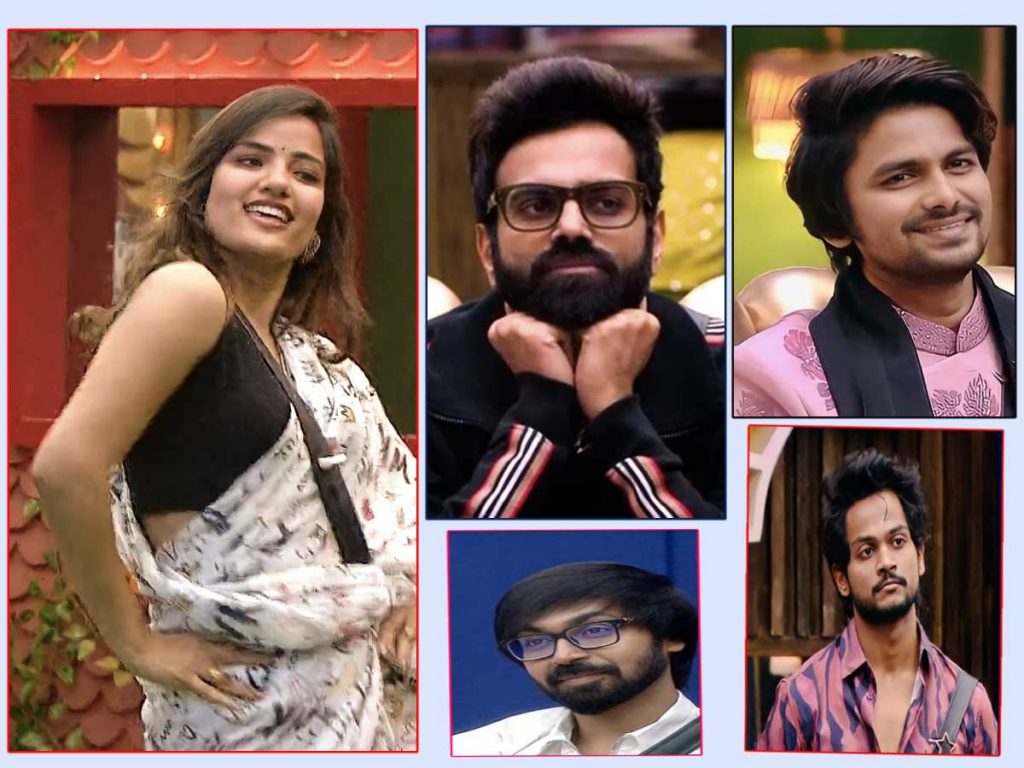 The curtains will go down on the fifth season of Big Boss Telugu next Sunday. Yes, the grand finale of 'Bigg Boss Telugu 5' is scheduled for Sunday, December 19, 2021.
The season has many firsts to boast of. The fifth season began with the highest number of contestants – 19. And for the first time, none entered the show through wild card entry.
After over 100 days of being confined in the house, performing tasks, and doing some drama, housemates Sreerama Chandra, Shanmukh Jaswanth, Sunny, Siri Hanmanth, and Maanas have made it to the final week of 'Bigg Boss 5'.
Nagarjuna has been hostin
Top 5 Contestants
Sreerama Chandra
Shanmukh Jaswanth
Sunny
Siri Hanmanth
Maanas
Let's look at what works in favor of these finalists, and who has the higher chances to win the title?
Sreerama Chandra
Sreerama Chandra is a popular singer and winner of the Indian idol. He has been playing the game well. He is the first to reach the final. His loyal fan base has been voting for him.
Chances to win: High
Siri Hanmanth
Siri Hanmanth is a Television presenter and actress. She is the sole female contestant who made it to the final. Her glamourous appeal is the reason which has got her votes so far. However, her fake romance with other contestants Shanmukh has made her unpopular a bit.
None of the female contestants have won the title so far in Telugu. If she makes it, she will create history.
Chances to win: 50-50
VJ Sunny
Sunny is a popular TV actor. He featured in serials like 'Kalyana Vaibhogam' but until a few weeks ago he was not a favorite to win the title. He slowly understood the game and has become the smartest player in the show. His strategies have been sharp. Many believe that he will win the title this time.
Chances to win: High
Maanas Nagulapalli
Not many knew him until he stepped into the house as he mostly appeared in small films like Gang Of Gabbar Singh, Premikudu, and Soda Goli Soda. Even today, no one must have watched those films. But Maanas quickly gained popularity with his simplicity and sincere efforts.
The film actor is not a favorite to win the title.
Chances to win: Low
Shanmukh Jaswanth Kandregula
Shanmukh Jaswanth is an actor, who has immense popularity among the Youth. His short films went viral. He remained top on popularity charts outside the house for many weeks. He has been dating Deepthi Sunaina, one of the contestants of the earlier seasons of 'Bigg Boss Telugu'.
Still, his proximity (fake romance) with Siri Hanmanth has brought his popularity down.
Chances to win: 50-50
Who is your favorite? Vote here. 
Who will win Bigg Boss Telugu 5 Title?
VJ Sunny (49%, 602 Votes)
Shanmukh Jaswanth (23%, 290 Votes)
Sreerama Chandra (23%, 287 Votes)
Siri Hanmanth (3%, 40 Votes)
Maanas Nagulapalli (2%, 22 Votes)
Total Voters: 1,241

Loading ...