Anushka Shetty starrer 'Nishabdham' is the second major Telugu film after Nani's 'V' to have a digital premiere. Due to the coronavirus outbreak, the film is skipping the theatrical window and is directly premiering on Amazon Prime on October 2nd. Anushka spoke about the film in a Zoom interaction with Telugu film journalists. Excerpts…
I have mixed feelings about the OTT release
Direct release on the OTT platform is a new experience for me. I am the orthodox type who loves watching films with the audience on the big screen. Naturally, I had mixed feelings when I found out about the digital release of this film. But later, I understood that it is the best way for my producers given the current situation. Also, I am happy that the film will be watched in several countries.
Every character in Nishabdham is nicely balanced and has equal importance
Contrary to the perception, 'Nisabcham' is not all about me. The film is not about me being mute. We have not sympathized with this angle and the film is also not about the mute girl. The other characters are equally important and have superb twists attached to them and my role is the axis to all these characters.
Pre-production was the most difficult part for my character
As I had to play a mute, the makers arranged a tutor for me to learn the sign language. It was quite difficult and the training went on for over two months. As the film is set in the US, I needed to get my body language right and had to adjust to working with an actor like Hollywood actor Michel Madsen. All this was not easy and this took a lot of time before I went to shoot. Once the shoot started, the job became easier.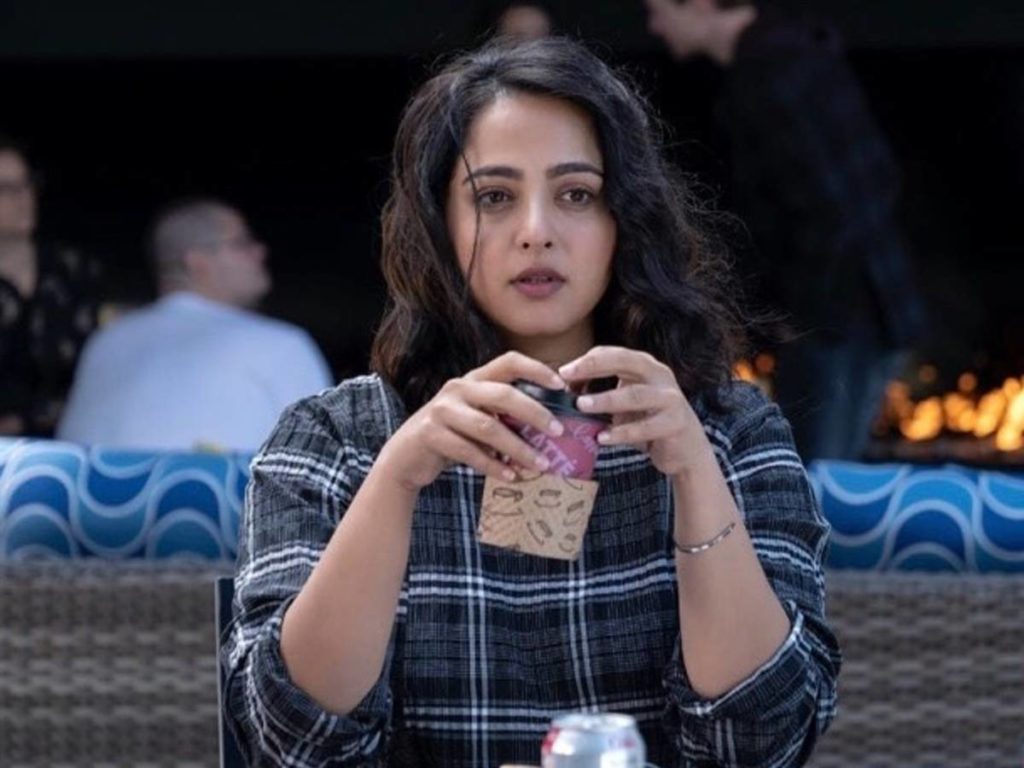 Had the best time shooting with Madhavan after a long time!
During the initial stage of my career, I worked with Madhavan. After a long gap, I got to spend so much time with him. We used to hang out a lot post the shoot and spoke at length about movies, life, and survival in the industry. Also, his role in the film is terrific and Madhavan will surprise many with his performance.
Nishabdham and Bhaagmathie are poles apart
As 'Bhagmathie' and 'Nishabdham' belong to the same genre, many are felling the similarities in both the films. Right from the story to the narration, both the films are poles apart and have nothing in common.
I am excited to see Adipurush on screen…..
As I got some time, I read a bit of the news about me here and there. So much is written about me that I am doing 'Adipurush' and that too in the role of Sita. With this interview, I want to clear that, I am not doing this film and no one even approached me for the same. But I am excited to see how this film will be made.
I have two solid films lined up for the next year
During this lockdown, I got to watch a lot of movies and also read several scripts and found them interesting. I have also signed two of them and am quite excited to start shooting. One of those films will go on floors in January 2021.
Lockdown gave me a good time to live life my way…
Since I started my career, everything was so challenging. Right from learning the language to doing films with big stars, it was not an easy task. Then, when stardom came, I had to live up to the expectations and had no time for myself. This lockdown gave me so much time to live my life on my terms. I loved every bit of it.
2021 looks exciting
I am excited to get back to my career once again after a good break.