The collaboration between megastar Chiranjeevi and Ravi Teja, 'Waltair Veerayya,' is met with great anticipation. Bobby, the film's director, has created a lot of buzz thanks to the phrase "Poonakalu Loading," which has been used to promote the movie. Bobby claims he filmed this to portray Chiranjeevi as he envisions him as a fan. He said that "Vintage Chiranjeevi" would be on display in "Waltair Veerayya." If Megastar Chiranjeevi were to weigh in, what would he think? In an interaction with the press, he discussed the plot of the movie, which opens on January 13.
Everyone seems to be calling "Waltair Veerayya" a "vintage Megastar movie"…
I've found that my biggest fan base and audience response has come from fully commercial entertainers, masala movies. However, my ambition is to perform in a wide variety of roles. Movies like "Shubhalekha," "Swayamkrishi," and "Mantri Gari Viyyankudu" are the result of my desire to try out new roles. I just did "Godfather" without a female pair. All of them did reasonably well. The reason I said yes to working on "Waltair Veerayya" was because I want to provide the audience with everything they expect from me. The movie will definitely be fun to watch.
It allowed me to reenact scenes from my earlier films like "Muthamestri," "Gharana Mogudu," and "Rowdy Alludu." So now you know why the director said "vintage boss is back." To be honest, I had a great time working on this movie.
When working with young directors, how do you ensure that they get the freedom to call the shots?
Not once have I ever looked at the monitor while filming. Until the director gives the "OK" and is happy with the shot, I stay put. I always watch the director's face to see what they think. On set, I always tell directors to treat me more like a rookie than a seasoned pro. Therefore, they can get whatever level of performance they desire from me.
Recent comments you made about retirement sparked some interest; could you please provide some additional context?
Everyone, I mean everyone, should always feel hungry for work and never relaxed. The only way you'll work hard to earn food is if you're starving. In the same vein, an actor (or anyone else) should never stop trying to better themselves. Look at Amitabh Bachchan ji, he still puts in the effort. That is exactly what I stated.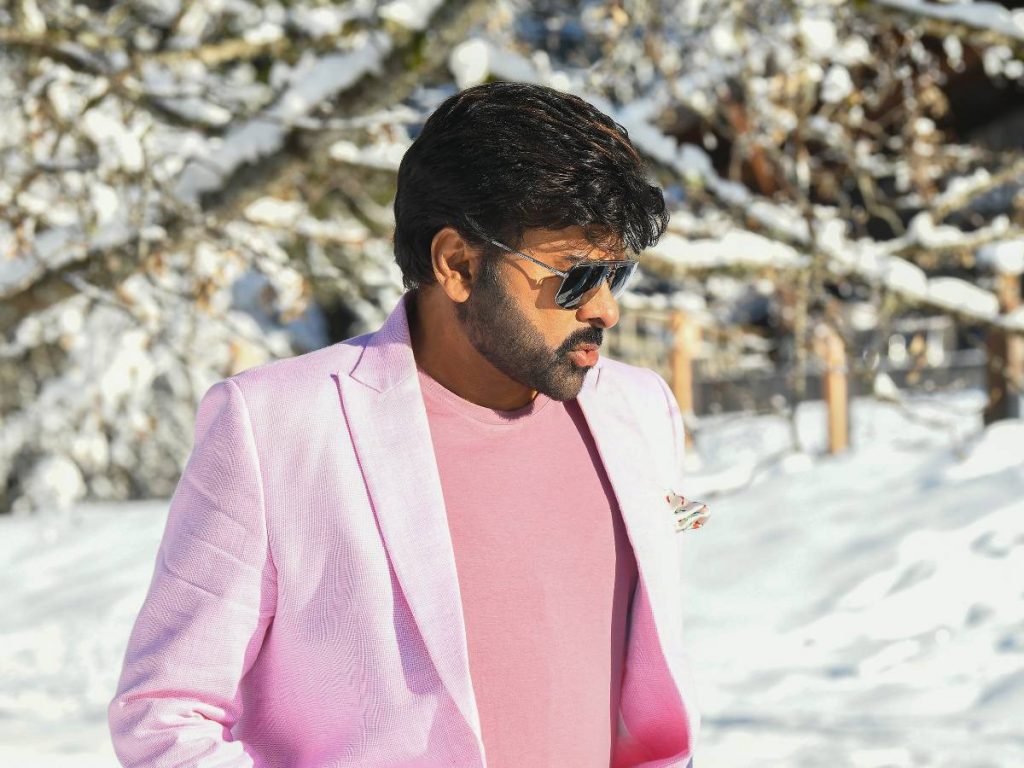 And what is it that keeps you going to work and make movies even after all these years?
The applause of the audience is my only motivation. The support I receive from my audience motivates me to do things. Bungee jumping for a scene in "Baavagaru Bagunnaraa" wasn't something I thought twice about. It gave me motivation to do those things because I knew people would be thrilled to watch me perform them. The desire has never changed.
In what ways have you seen Ravi Teja evolve since you first worked with him twenty years ago?
Ravi Teja is still the same person he always was. He has maintained his pleasant demeanour, his integrity, and his vitality. His eating habits have not changed at all. The passion and fervour are just as strong as ever. He had a significant role in "Waltair Veerayya," which he played admirably.
It has been said that you voluntarily decided not to compete with Balayya.
When I heard that Mythri Movie Makers, the company behind which I did 'Waltair Veerayya', would be releasing two films in time for the Sankranthi festival, I was overjoyed. Any number of films can be shown during a festival season like Sankranthi. With that in mind, I suggested to my producers that they space the releases of the two films by one day. Opening-day records don't matter. If the movie is well received, the money will roll in. This is why I instructed my team to disregard concerns about the competition and where to place my film in the lineup.
Please rate Bobby's directorial skills?
I always prefer emotions in the story. In the end, it's the emotion that matters, not the songs or the fights. The story Bobby told had a lot of heart, which I liked immediately. Even though Bobby claimed he directed the film from a fan's perspective, I give him higher marks as a filmmaker.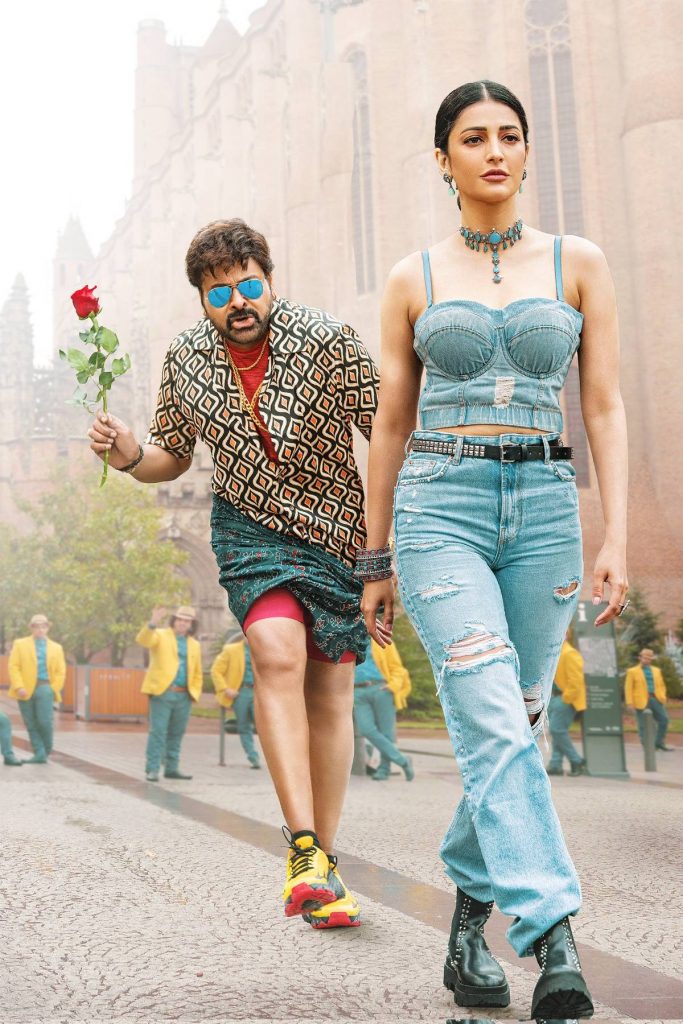 Is it now risky to attempt remakes?
The decision to make a remake can have positive and negative effects. Audiences want to know how the new hero stacks up against the original. There's a good chance people will be interested because it's intriguing. This factored heavily into Godfather's commercial success, too. We improved upon "Lucifer" (Malayalam) by making some solid changes. I am currently working on a remake of "Vedalam" that will be presented in a very different style from the original.
Has attempting remakes become a risk these days?
Remakes are double-edged sword. People watch the remake to find out how this particular hero did compared to the original actor. That curiosity factor works in its favor. This was also the reason for the success of 'Godfather'. We made some good changes to the original, Lucifer, and the Telugu version won appreciation. Now I am remaking 'Vedalam', which we are going to present it in altogether different from the original.
Do you plan to take on the role of director?
Given that I've spent my entire life working in the film industry, it's important to me to keep up with movies right up until the end. When I feel the time is right or when I discover a story that needs to be told, I will assume creative control.