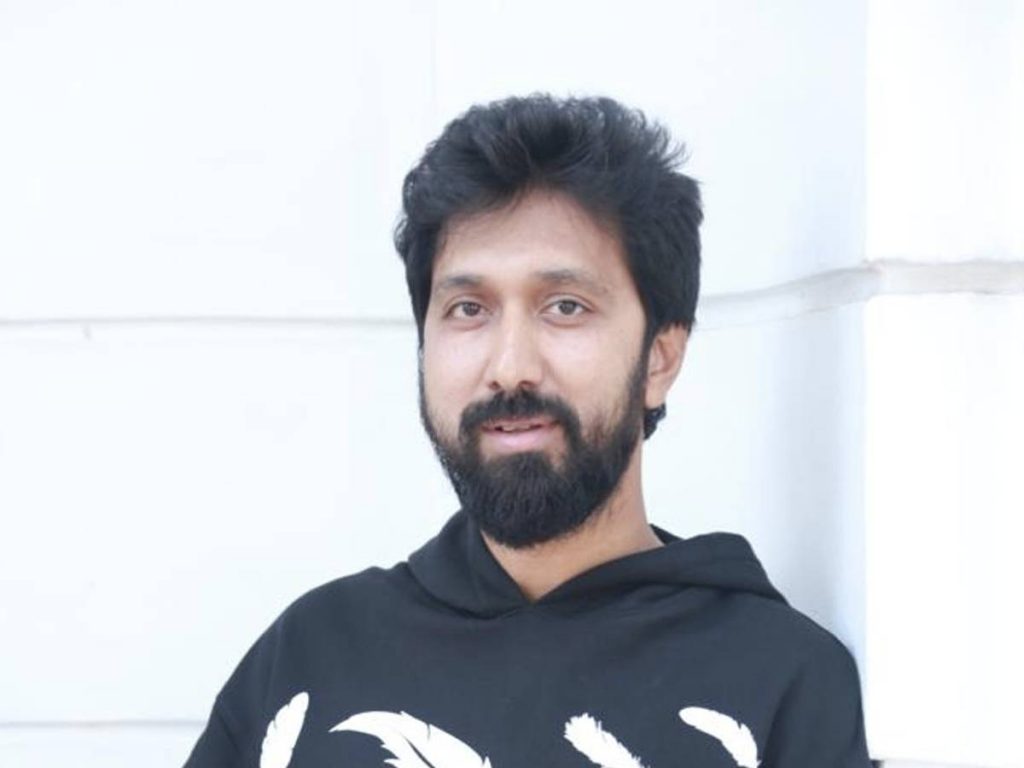 KS Ravindra, better known as Bobby Kolli, directed a slew of films. Bobby, a long time avid fan of Megastar Chiranjeevi, was given the opportunity to direct the actor. On January 13, 'Waltair Veerayya,' Bobby's first film with the megastar Chiranjeevi, will be released. The film also features Ravi Teja in a crucial role. Bobby discusses the movie and much more.
So, how did "Waltair Veerayya" come to be?
I need to start with my background before I can describe the development of the "Waltair Veerayya" project. In 2003, I began my journey as a Chiranjeevi fan. I always envisioned myself in one of Chiranjeevi's films back then. It's 2023, and I've finally directed my childhood hero. I will never forget this moment.
You stated that the entire unit functioned like Chiranjeevi acolytes. Do you really think this movie would do well if you approached it as a fanboy paying tribute to his hero?
When I first had the premise, I envisioned it from the perspective of a die-hard fan. However, audiences' preferences have shifted since the pandemic. Audiences are exposed to a vast array of content on OTT. That's when I decided to change the plot and make the script more appealing to wide sections of the people. Thus, the seed for Ravi Teja's character was planted.
The film's story is far more important than any of the fanboy moments. It's got broad audience appeal.
Both Chiranjeevi and Ravi Teja are famous for their comedic timing. Is entertainment to be expected?
The level of fun in every single one of these scenes is through the roof. The story has a great emotional component as well. Colorful and entertaining, "Waltair Veerayya" also has a deep emotional core.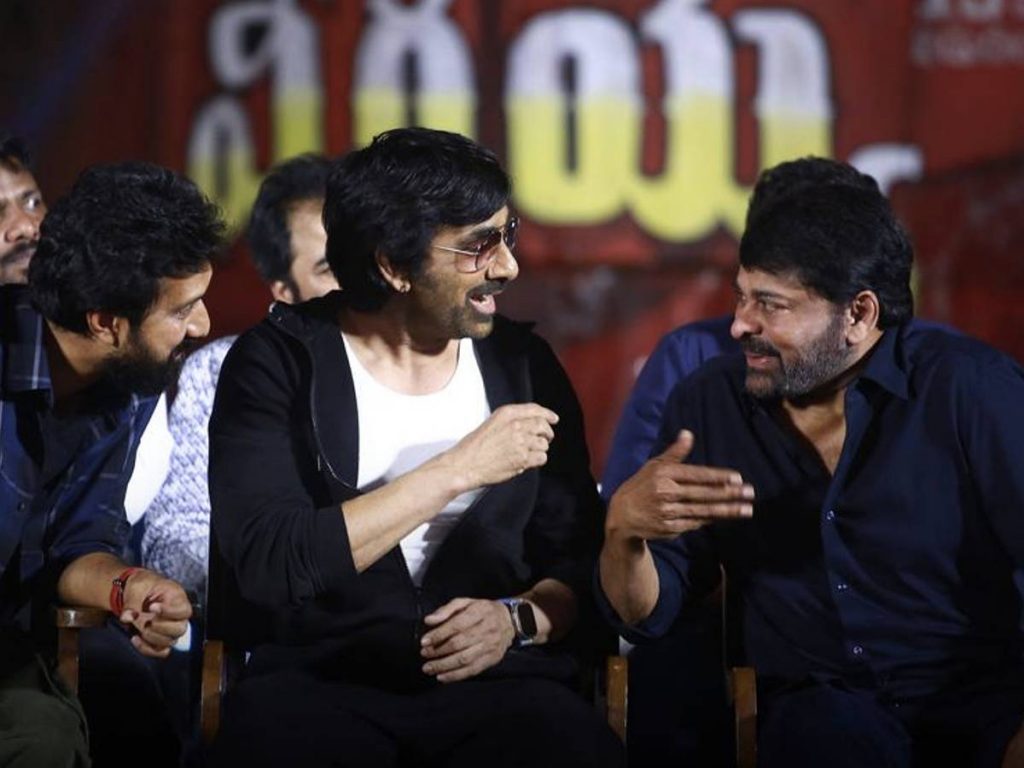 Was it your idea to have Ravi Teja in this film?
I suggested including Ravi Teja in the movie. After hearing my pitch, Chiranjeevi sir asked me to talk to Ravi Teja about it. It all fell through because of my friendship with Ravi Teja and his respect for Chiranjeevi garu. Please don't ask me the length of Ravi Teja's character. You have to find yourself in the theaters.
In what way does Chiranjeevi's "Mutha Mestri" appearance work with the plot?
The character of 'Veerayya' is written in a way that can be boisterous. He can be like a 'Mutha Mestri' or 'Rowdy Alludu' or 'Gharana Mogudu'. The film is thus reminiscent of early Chiranjeevi performances.
Tell us how you came up with that hashtag -#PoonakaluLoading?
My goal was to find a memorable catchphrase that would capture the mood of the masses, as it has become common practise to assign a hashtag to each film as part of its marketing campaign. The hashtag #PoonakaluLoading seemed appropriate for the film concept I was trying to realise. A lot of good buzz was generated by using the hashtag.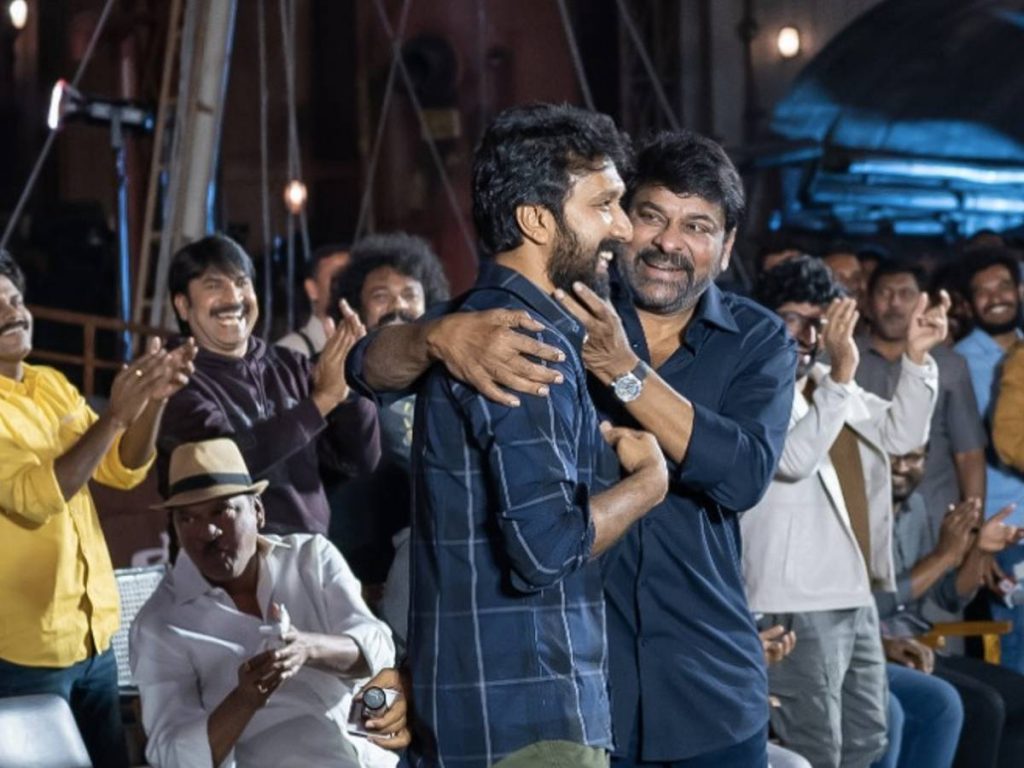 Is there going to be a movie sequel?
No. At this time, we do not intend to do anything of the sort.
Do you think it will appeal to the Hindi audiences since you are also releasing the film in Hindi simultaneously?
We decided to release the Hindi version alongside the Telugu version because both Chiranjeevi and Ravi Teja have a sizeable fan base in North India.