'Thank You' is Naga Chaitanya's latest film directed by Vikram Kumar and hits the theaters this weekend (July 22). In a detailed interview, Naga Chaitanya talks about his role, the change as an actor and the person, OTT projects, and future projects. 
Reason for agreeing to do 'Thank You'?
The emotions that my character portrays in various stages of life attracted me. I appear as a teenager, 24-year-old, and 30-plus youngster. It was a challenging role to do both physically and mentally. The concept of gratitude towards life made me excited. When I knew Vikram helming it, I didn't think twice.
Plus, I cannot play 16-year-old roles three or four years later. Even for this film, I lost weight to do the role. We shot the film nearly 70 percent of the portion in foreign locations.
Working with Dil Raju after a long time?
Everyone wants to work with Dil Raju as he is a master of film production. But somehow, things did not fall in place. After my debut film in his production, we planned three to four films that did not shape up. Finally, he came to me with this script which excited me the most.
You have played Mahesh Babu's fan in Thank You…
During my teenage phase in the film, I play Mahesh Babu's fan. There is a lot of reference to Mahesh Babu's films in 'Thank You', which the fans will relate to and enjoy them.
'Manam', 'Thank You', and your first web series 'Dootha'… you seem to have developed a better rapport with director Vikram Kumar.
The way Vikram Kumar takes a simple idea and adds layers to it in his narration is his best quality. The story of 'Thank You' is quite simple but the way Vikram narrated it endearingly with the right emotions proves his great quality as a director.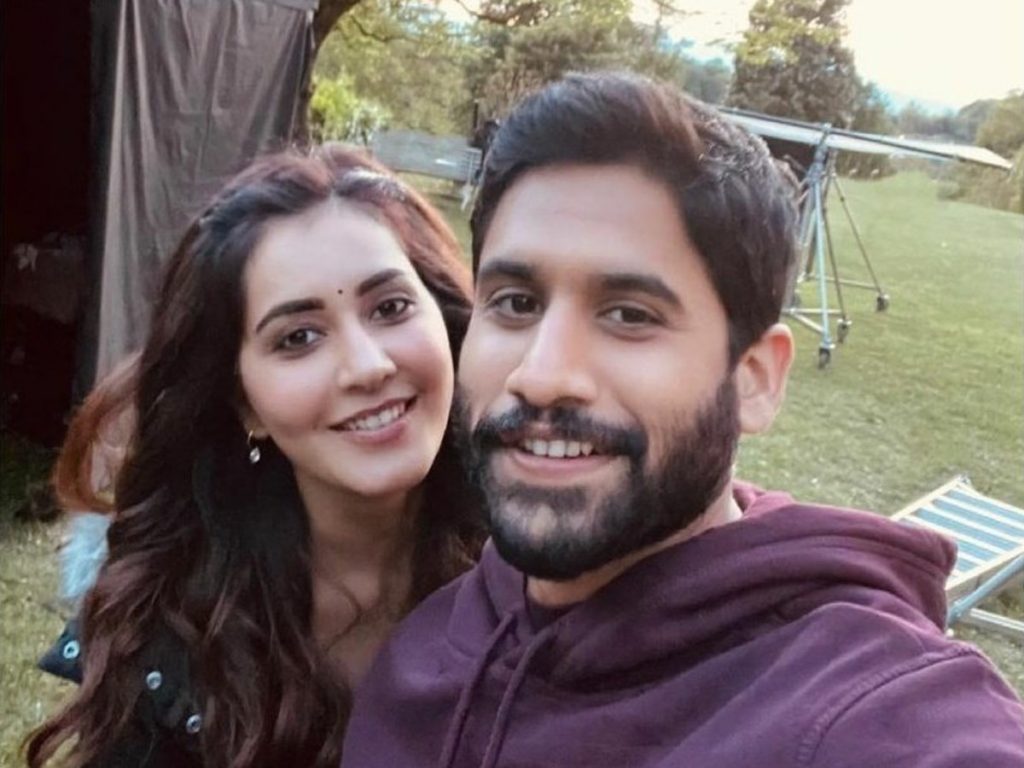 A word about the heroines in Thank You?
Raashi Khanna plays a lead role in the film and my character kick-starts its turbulent journey after I meet her. She has done a fabulous job and our pairing has come out quite well. Also, Malavika Nair and Avika Gor have key parts in the film.
Response to Lal Singh Chadha's special show?
Chiranjeevi Garu, Sukumar, dad, and Rajamouli liked 'Laal Singh Chaddha' (Naga Chaitanya played an important role in Aamir Khan's movie) immensely. It was a surreal experience for me to watch the film with them. Their feedback, inputs to the final cut and the words everyone spoke about my performance made me super thrilled. I am waiting for the audience's reaction now.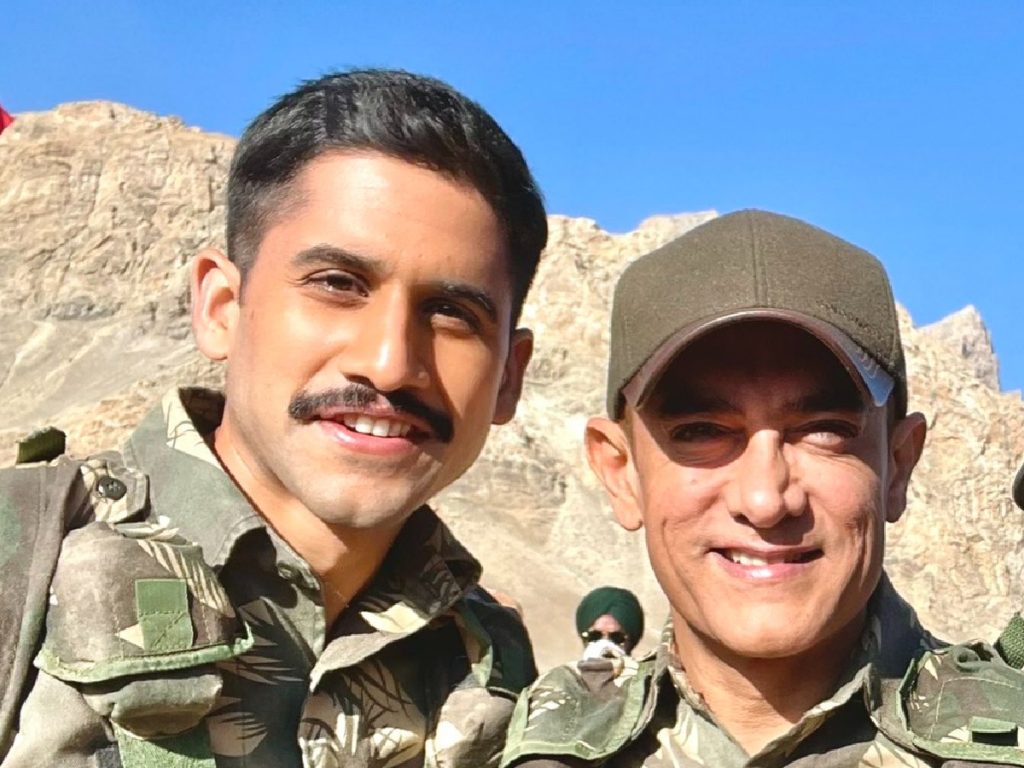 Plans in Bollywood?
I only took up 'Lal Singh Chadha' as I got a chance to work with Aamir Khan sir. He has given me so many life lessons and I will only think about Hindi films if the audience in the north accepts me. I am happy doing south films and will venture into Tamil cinema soon.
About Venkat Prabhu's film?
If not for the strike in the industry that is going to start soon, we were supposed to start the film in the first week of August. I play a cop for the first time and it will be my Tamil debut as well. I am super excited as I like Venkat Prabhu's style of making.
Life after recent incidents…
Post the pandemic, my thinking got changed. Now, the tastes of the audience have changed and I am looking to do content that is filled with action and drama. I will be doing more OTT content in the years to come. 'Dhoota' for Amazon is the first step in this regard. The series will stream soon.
Regarding life, I have changed as a person as well in the recent past. Earlier, I could not open up much. Now, I have become attached to my family members and friends and meeting them frequently and mingling well.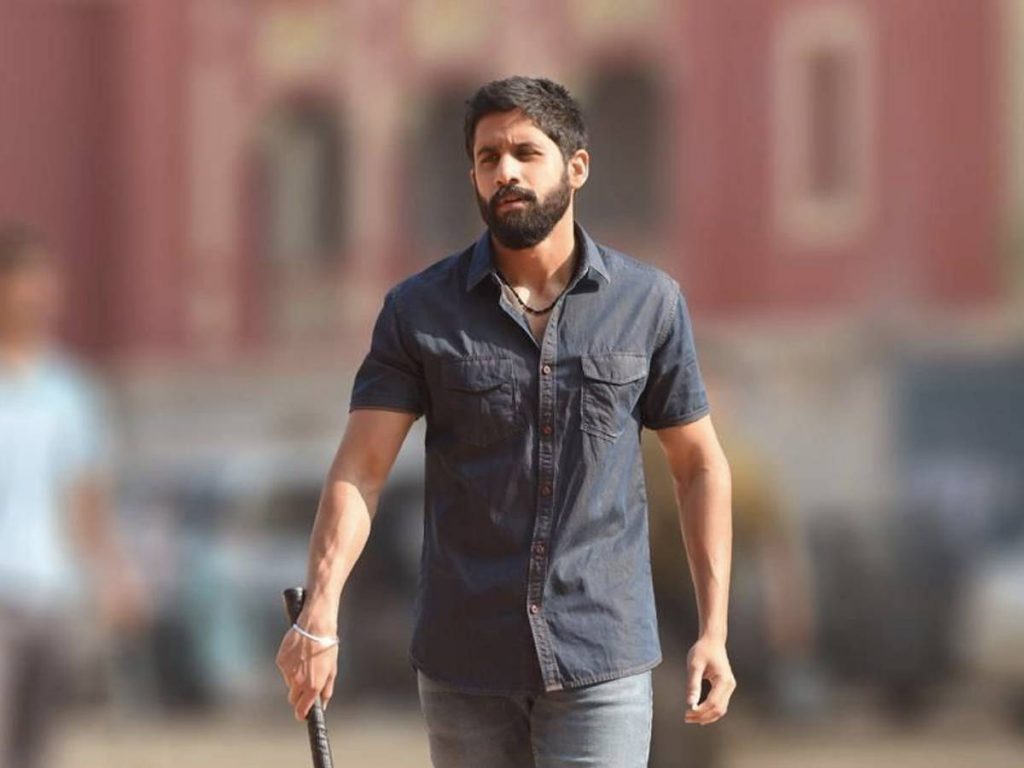 Other projects
Director Tarun Bhascker Dassyam also narrated a storyline but nothing has been finalized yet. Director Parasuram's story has not been locked yet. He is working on an idea.