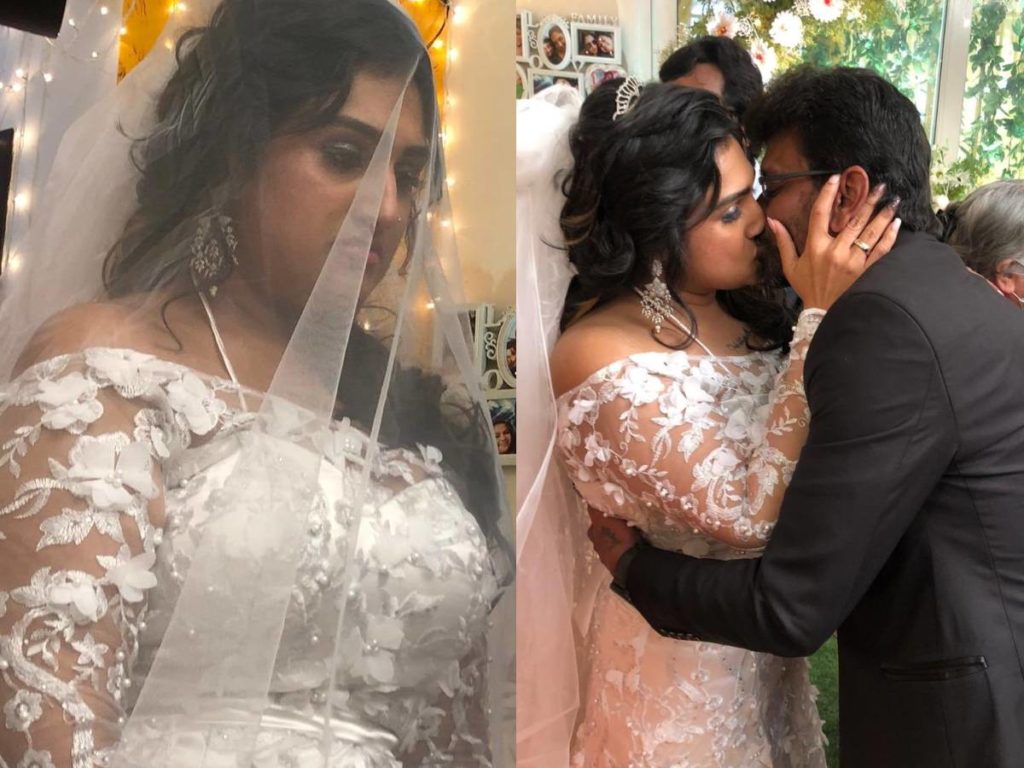 Actress Vanitha Vijaykumar tied the knot in a simple, private ceremony attended by family and close friends. She got married to Peter Paul, who is a VFX technician.
The Catholic style wedding, which took place at Vanitha's residence in Chennai on the morning of June 27, had a limited guest list due to lockdown in Chennai city.
This is the third marriage for her and has three children from previous marriages. Her daughters were present at the wedding ceremony. Vanitha Vijaykumar who turns 40 later this year is the eldest daughter of actors Vijayakumar and Manjula.
Vanitha acted in a Telugu film 'Devi' in 1999.