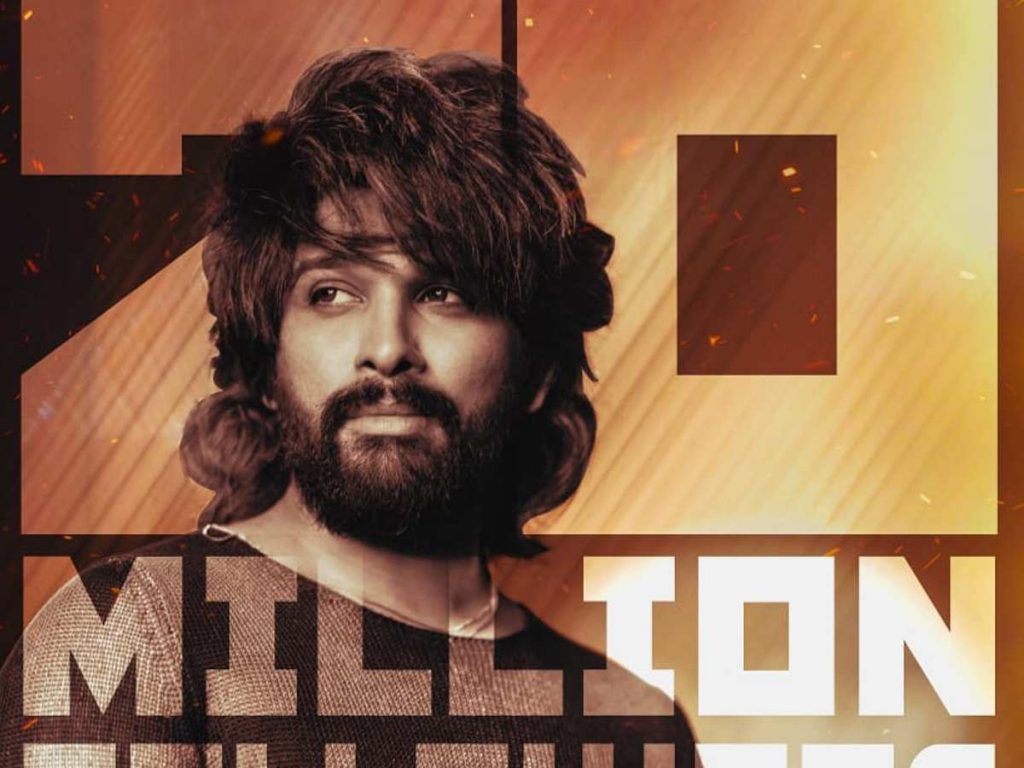 Allu Arjun's social media following is rapidly growing. Following the success of 'Pushpa,' he made inroads into the Hindi market and won the hearts of North Indian audiences.
It's no surprise that his Instagram following is growing by the day.
On Instagram, he has 20 million followers. He has now reached the milestone.
Thus, Allu Arjun became the first south Indian male actor to reach 20 million followers. He added more than four million followers after the release of "Pushpa".