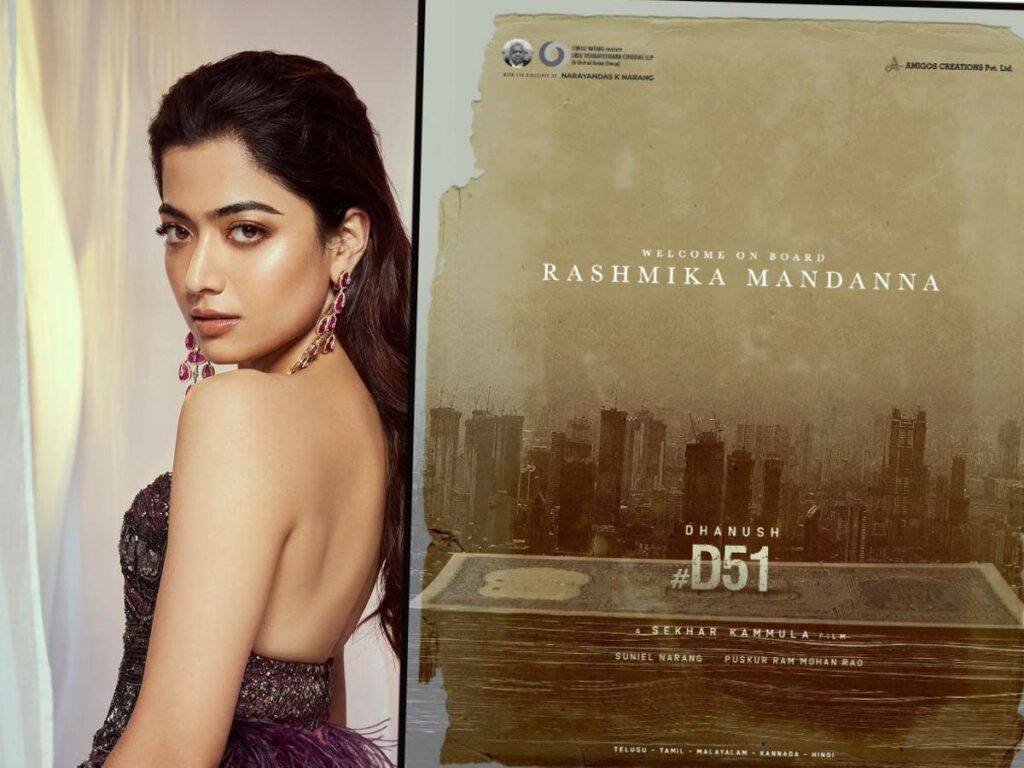 Media reports have already informed the movie lovers that Rashmika Mandanna and Dhansuh are going to be paired up together in a film for the first time. It's official now.
Sekhar Kammula is directing a pan-Indian film starring Dhanush. The untitled film, which will be shot in Telugu, Hindi, and Tamil, will begin production soon. Rashmika Mandanna's name was confirmed today by the producers, who stated that she has joined their project.
The film is produced by Sunil Narang and Ram Mohan Rao.
Rashmika Mandanna is currently starring in 'Pushpa 2', another pan-Indian film.
She just dropped out of Nithiin's film to work on Sekhar Kammula's film with Dhanush. However, rumors have circulated that she is more interested in Bollywood films than Telugu productions. The rumors may be put to rest with this news.