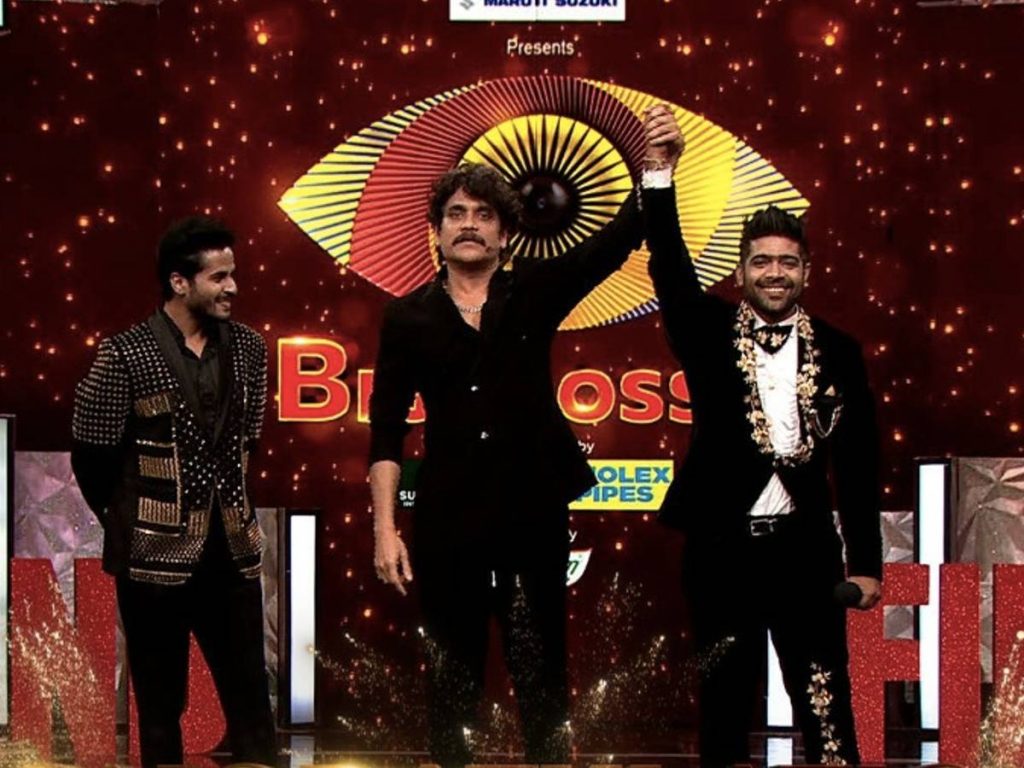 Bigg Boss Telugu's sixth season has concluded. On Sunday, 'Bigg Boss Telugu 6' host Nagarjuna revealed the winning contestant to be singer Reventh.
On the final stage, the singer was joined by actor Shrihan. Winner Revanth was followed closely by runner-up Shrihan. Revanth gave an outstanding performance the whole season. As was to be expected, the title went to him.
Revanth is a popular singer and he sung many hit songs.
Celebrities gave jaw-dropping performances at the show's finale. However, compared to previous seasons, 'Bigg Boss Telugu 6' had very low ratings and modest popularity.