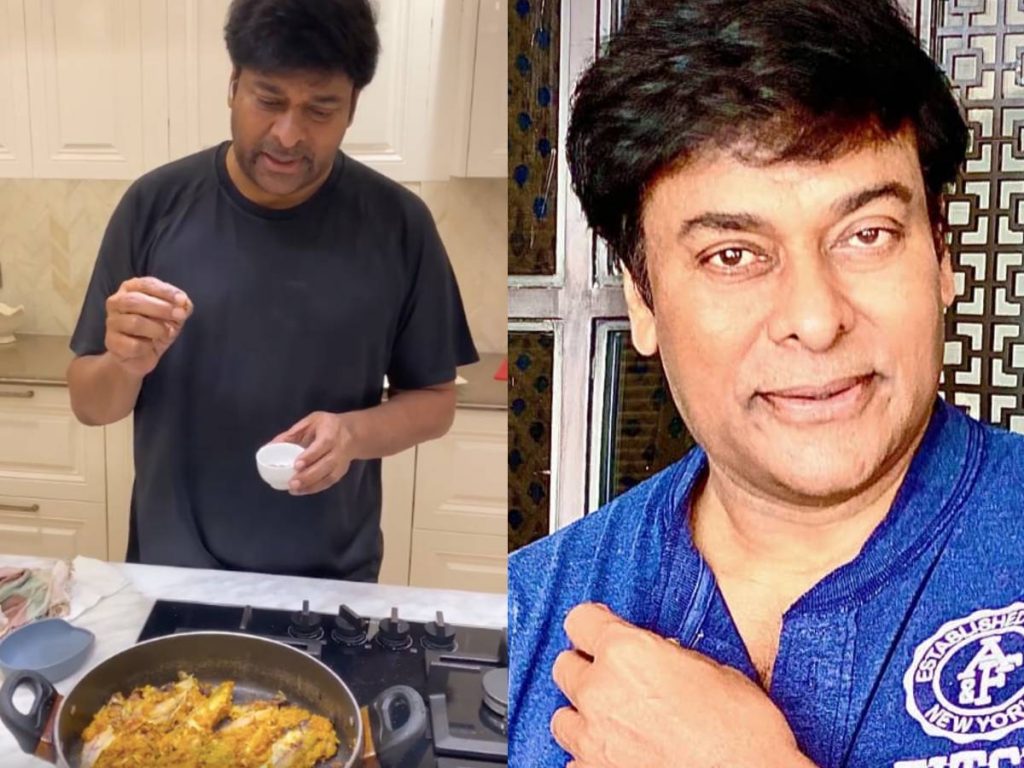 Megastar Chiranjeevi has been bonding with his mother Anjana Devi more during this coronavirus outbreak. He is also attempting his hand at cooking lately. During the first phase of lockdown, he shared with us the video of preparing dosas for his mother.

Now, he shares a unique recipe that his mother taught him in his younger days with all of us. Feeling bored on Sunday, he decided to make Parigala (small fish) fry like his mother used to prepare using the pulp of Tamarind.
Chiranjeevi also shot the video of making this dish and shares all details. He served the dish to his mother and she appreciated his culinary skills. Check out the video…..