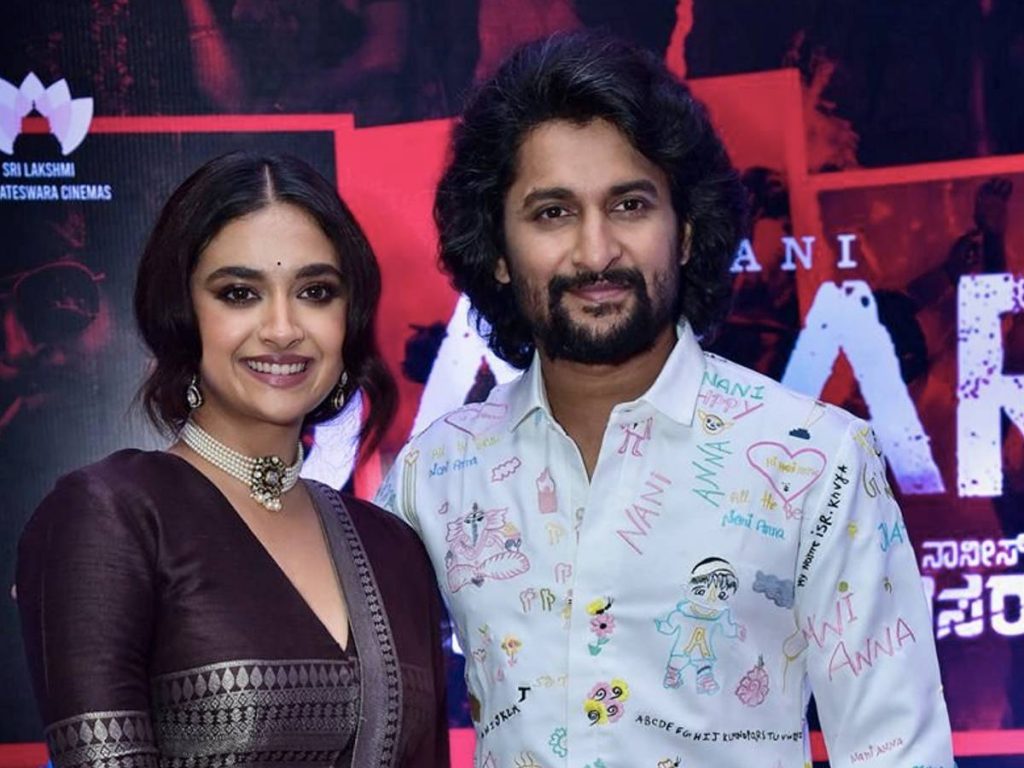 "Dasara" has generated a lot of interest. The anticipation grew after the songs became popular and the trailer was well received by all. The film is Nani's first pan-India project, and it will be released on March 30th in Telugu, Tamil, Hindi, Kannada, and Malayalam.
On Saturday, the team met with the media and spoke extensively about the film and its highlights. The press conference was attended by Nani, Keerthy Suresh, new director Srikanth Odela, Deekshit Shetty, and producer Sudhakar Cherukuri.
When asked about the reaction of audiences in Lucknow, where the trailer was released, Nani stated that he understood that Telugu films are popular throughout India. He claimed to have heard locals mouthing his dialogues in a number of locations.
"Dasara will transport you to a new world," he said of the film. "Director Srikanth recreated what he had seen his entire life. In theaters, the film will cause hysteria. We put in our all and are confident in the film."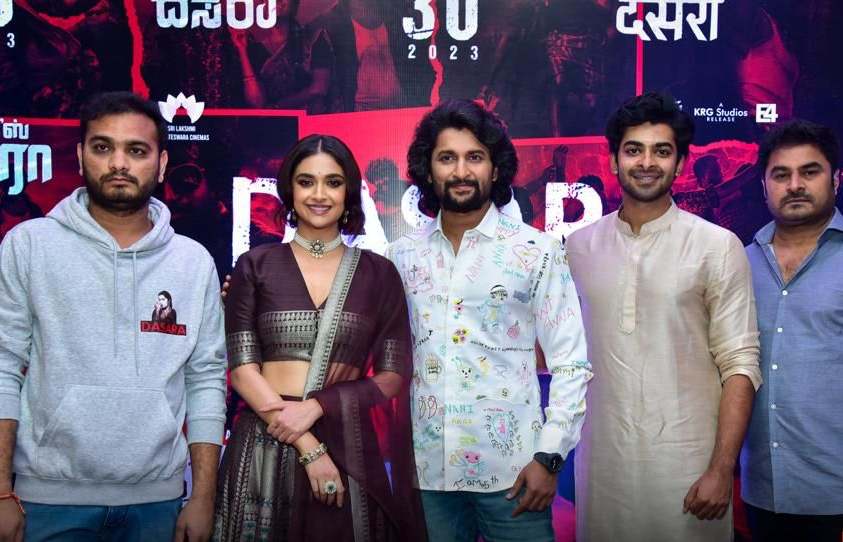 Keerthy Suresh expressed her joy on working with Nani again. They previously appeared together in 'Nenu Local'. "I made Srikanth tell the story four times because I didn't understand the slang easily. But I grasped it later. I dubbed for myself. Vennela is the character I play. You'll never forget Vennela. Some characters and films elicit an emotional response from us. It happened with "Mahanati". Dasara is in the same boat," Keerthy Suresh explained.
According to director Srikanth, the song "Chamkeela Angee" was inspired by real life and society. He stated that he is unaware of any controversy surrounding the song. Sudhakar Cherukuri, the film's producer, sounded confident that the film would appeal to everyone.