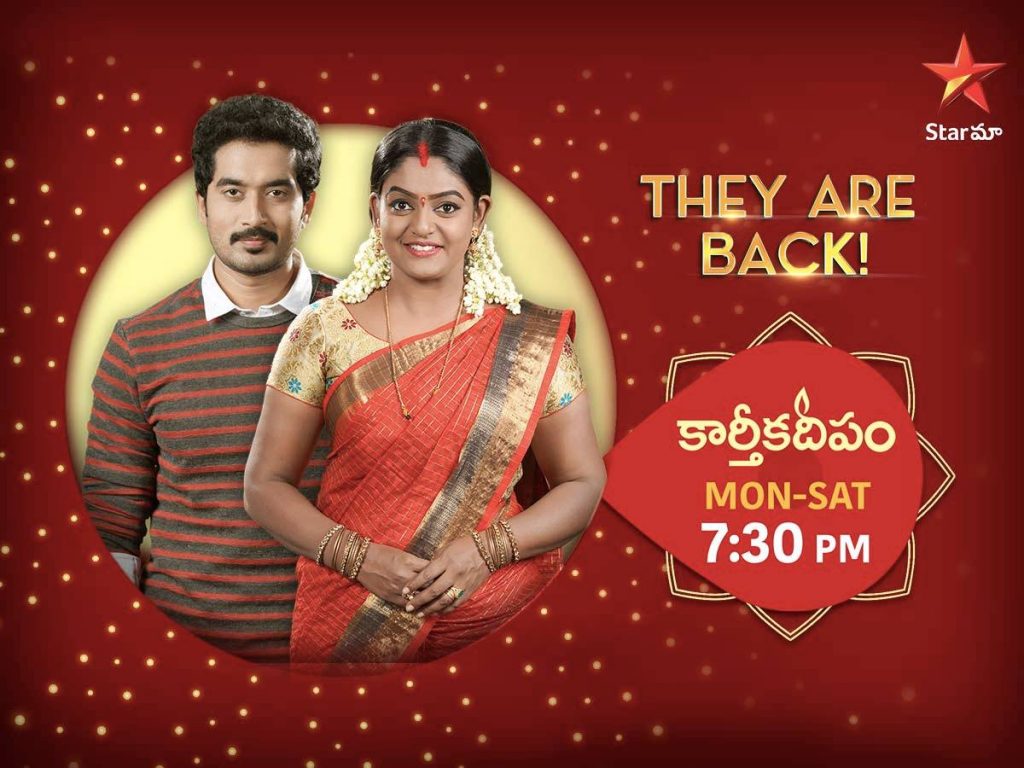 Star Maa's Kartheeka Deepam is one of the top Telugu soap opera that became a regular names in the households. The way the serial captured people's hearts with its amazing storyline and captivating emotional sequences is ecstatic. The series stands out in not just ratings but in the characterization of every individual in it.
This wonderfully written series is about a woman who faced numerous difficulties in life and managed to stand tall in the face of adversity. The lead character Deepa so wonderfully portrayed by the beloved actress Premi Vishwanath had become a member in the Telugu households.
Deepa was so loved by the Telugu audiences that she made them cry when she went through difficulties and feel genuine relief when she was out of them. It is not an exaggeration when we say, the audience felt a tremendous loss when such a wonderful character suddenly met with an accident (in the serial) and had to be absent in the next episodes. Many prayed for the character to return.
And as an answer to their prayers, Deepa set foot on the sets of Kartheeka Deepam again. Thanking everyone who had prayed for her return, she had expressed her happiness to be back. Let us hope that the character thrives in the future.
Catch the return of Deepa in brand new episodes of Kartheeka Deepam on Star Maa.
CLICK HERE!! to Watch "Kartheeka Deepam" Promo On "Star Maa"
Content Produced by: Indian Clicks, LLC