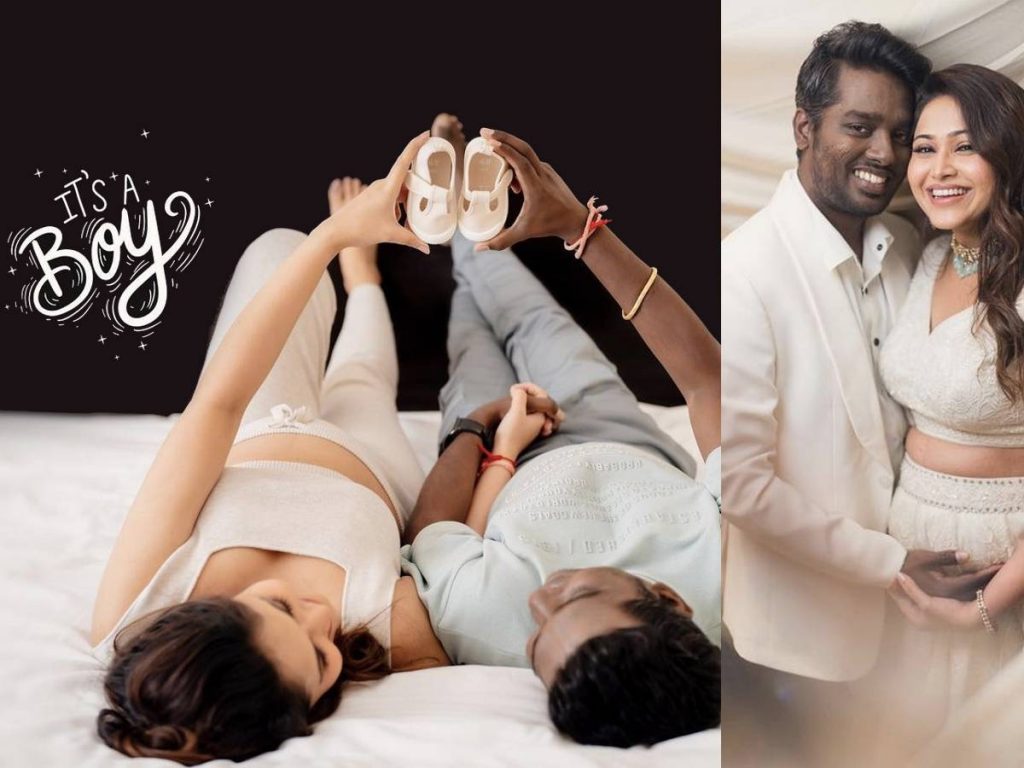 On Tuesday (Jan 31), director Atlee and his wife Priya Mohan welcomed their first child, a baby boy. The "Adirindi" director announced the news on Instagram, declaring that the adventure of parenthood has begun.
He stated, "They were correct. There is no other feeling like it in the world. And now our baby boy has arrived! Parenthood is an exciting new adventure that begins today! Grateful. Happy and blessed."
He shared some photos. Atlee and Priya are lying on a bed with tiny shoes in their hands in the first photo.
Congratulations poured in from his industry peers. Atlee, who directed films such as 'Adirindi' and 'Police,' is currently directing Jawaan, a Bollywood film starring Shah Rukh Khan.