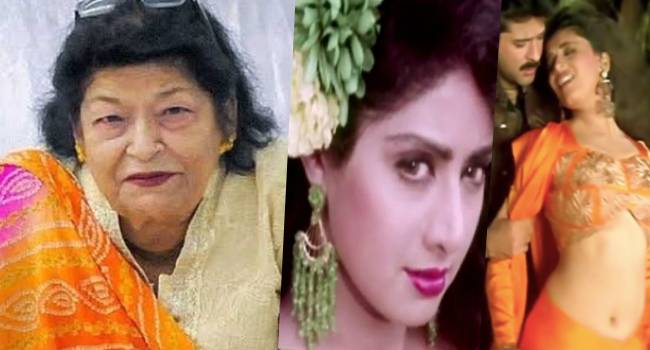 Saroj Khan, who played an instrumental role in making Sridevi a superstar in Bollywood, is no more. She breathed her last in Mumbai. She died of a cardiac arrest on Thursday night. She was 71.
Her composition of 'nagin' dance became a rage all over India. With 1986 "Nagina", Sridevi became a household name in North India, although she had already become the number one actress in South India. Saroj Khan's dance compositions made Sridevi a huge star.
Saroj Khan also made Madhuri Dixit a dancing queen. Who can forget Madhuri's dance steps in "Ek do teen" ("Tezaab"), and "Dhak Dhak" ("Beta"). Saroj Khan was behind those iconic songs.