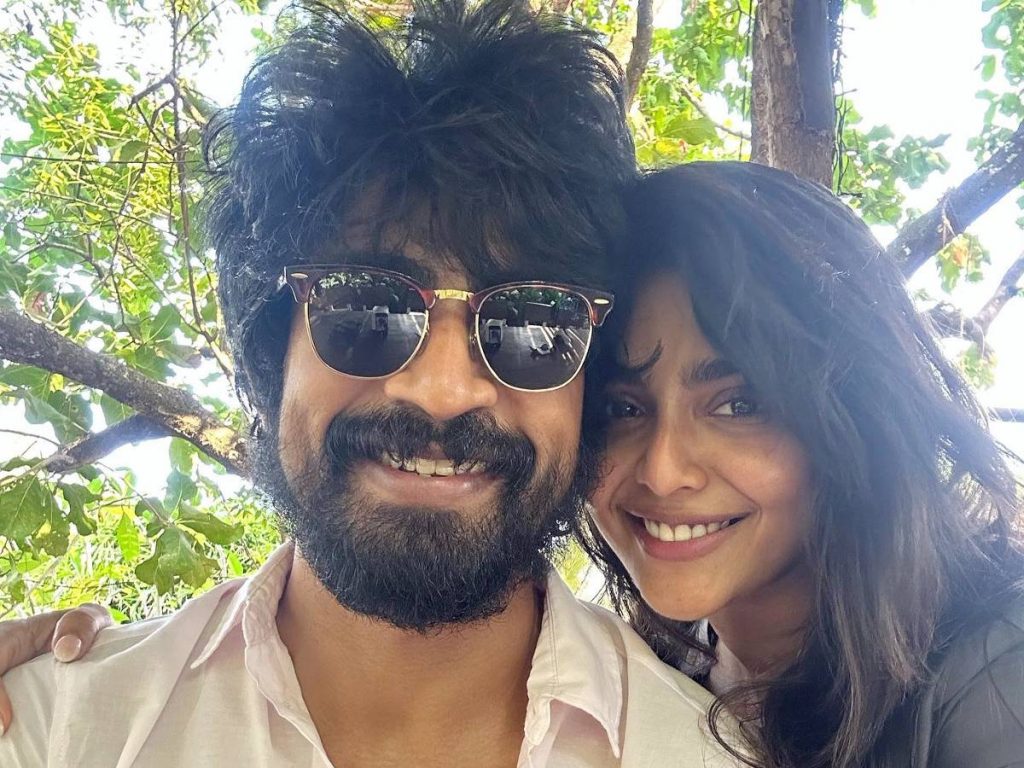 Aishwarya Lekshmi has made a name for herself in recent films such as "Matti Kusthi" and "Ponniyan Selvan." The Tamil actress announced on Instagram today that she is officially in a relationship with actor Arjun Das.
The actress made the big announcement by posting a photo of herself and Arjun Das. Aishwarya is seen looking at the camera while leaning on Arjun Das's shoulder. She simply tagged the photo with the 'love' symbol.
Arjun Das has appeared in films such as 'Master'. He is making his Telugu debut in 'Butta Bomma,' which will be released later this month.
In contrast, Aishwarya Lekshmi has made a big impression and gained popularity with her recent films.