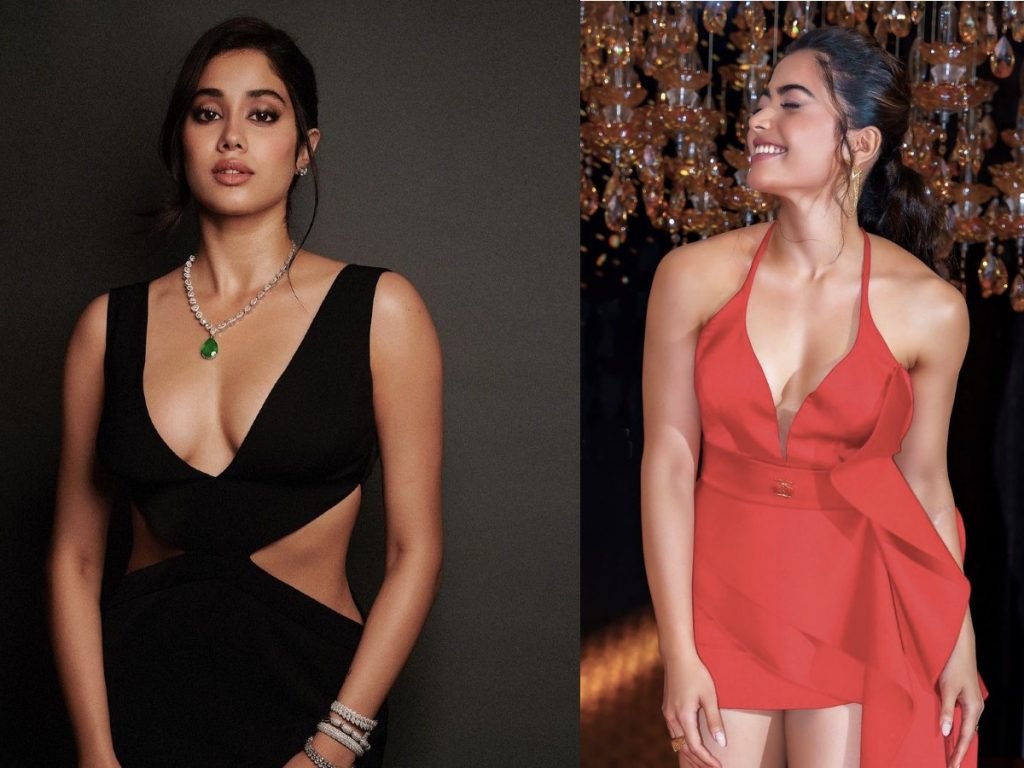 Bollywood actress Janhvi Kapoor started her career playing the girl next door role. But from the last year or so, she has upped the game and has turned bold in her approach.
Janhvi's social media accounts are filled with hot snaps and this has given her a new lease of life in her career. In the recently concluded 'Koffee with Karan 7' interview, Janhvi says that she is quite shocked to see Rashmika's craze as an actress on social media.
Janhvi says the way Rashmika has managed to attract the Hindi media and made a name for herself is quite surprising. Rashmika has five projects in Hindi and is busy shooting for them. But Janhvi is struggling for big-ticket films in Hindi.
Janhvi Kapoor is now keenly observing Rashmika's career plan and might follow her style.
ALSO READ: Rashmika's a head-turner at an award show