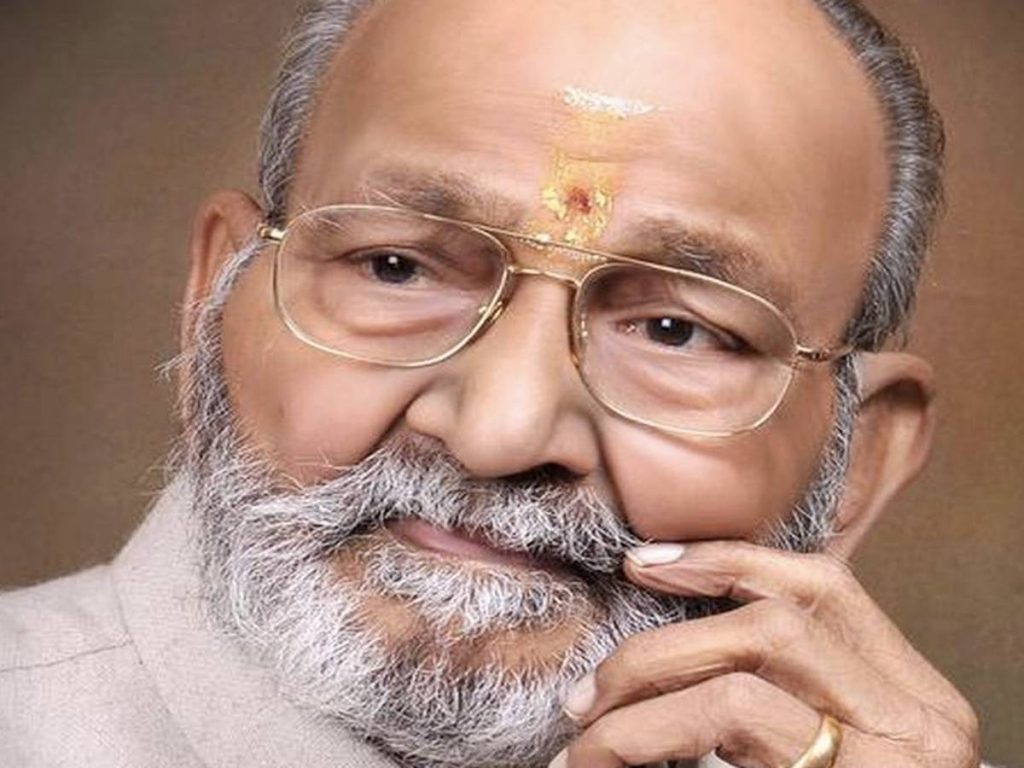 A legendary director and an actor par excellence, Kala Tapasvi K Viswanath was a colossus in the Telugu cinema industry. He is no more. K Viswanath passed away on Thursday night while undergoing a treatment in a hospital in Hyderabad. He was 92.
A number of his films, including "Siri Siri Muvva" Sankarabharanam, "Sagara Sangamam," "Swathi Muthyam," "Siri Vennela," "Swayam Krushi," "Swarna Kamalam," and "Apadbhandavudu," cemented his reputation as a master filmmaker. As an actor, he appeared in several successful films of the 2000s.
K Viswanath was born on February 19, 1930, in the village of Repalle in the district of Guntur, Andhra Pradesh. He started his career as a sound recordist at Vauhini Studios in Madras, where his father was an associate. Later, he worked as an assistant to director Adurthi Subba Rao, and in 1965, he directed his first feature film, titled "Aatma Gowravam."
Undamma Bottu Pedata, Chelleli Kapuram, Chinnanati Snehitulu, Neram Siksha, Nindu Dampathulu, Sarada, and Jeevana Jyothi were just a few of the other films he went on to direct, all of which contributed to his growing reputation. It wasn't until he directed "Siri Siri Muvva" that K Vishwanath's career took off, earning him widespread acclaim.
A director of classics
The success of this movie forced him to try something new in his directing career. As a result, he created "Sankarabharanam", a groundbreaking film about Indian classical music. After its 1979 release, "Sankarabharanam" garnered him acclaim from all corners of the globe.
His subsequent works often explored Indian classical music, dance, and other art forms, but this was the first of many such classics.
Kamal Haasan starrer 'Sagara Sangamam,' released shortly after 'Shankarabharanam,' is also a classic that has stood the test of time. 'Sagara Sangamam,' a film based on Indian classical dance, has been an inspiration to many directors and continues to do so. Ilayaraja, the film's composer, won a national award for his work.
Swathimuthyam, starring Kamal Haasan, was the first Telugu film to be submitted to the Academy Awards for Best Foreign Language Film consideration, and he directed it in 1985. The work of 'Swathimuthyam' also stands the test of time.
Other classic films he directed include Sutradharulu, Aapadbhandhuvudu, Swati Kiranam, Subha Sanklapam, and Aapadbhandhuvudu. His final film as a director was 2010's 'Subhapradam.
In "Subha Sankalpam," he made the transition to acting, and since then, he had been constantly in demand. For his work in "Kalisundaam Raa", he received the Nandi Award for Best Supporting Actor.
Some of his most successful Telugu movies were remade under his direction in Hindi. He also introduced us to the great lyricists Veturi and Sirivennela Seetarama Sastry.