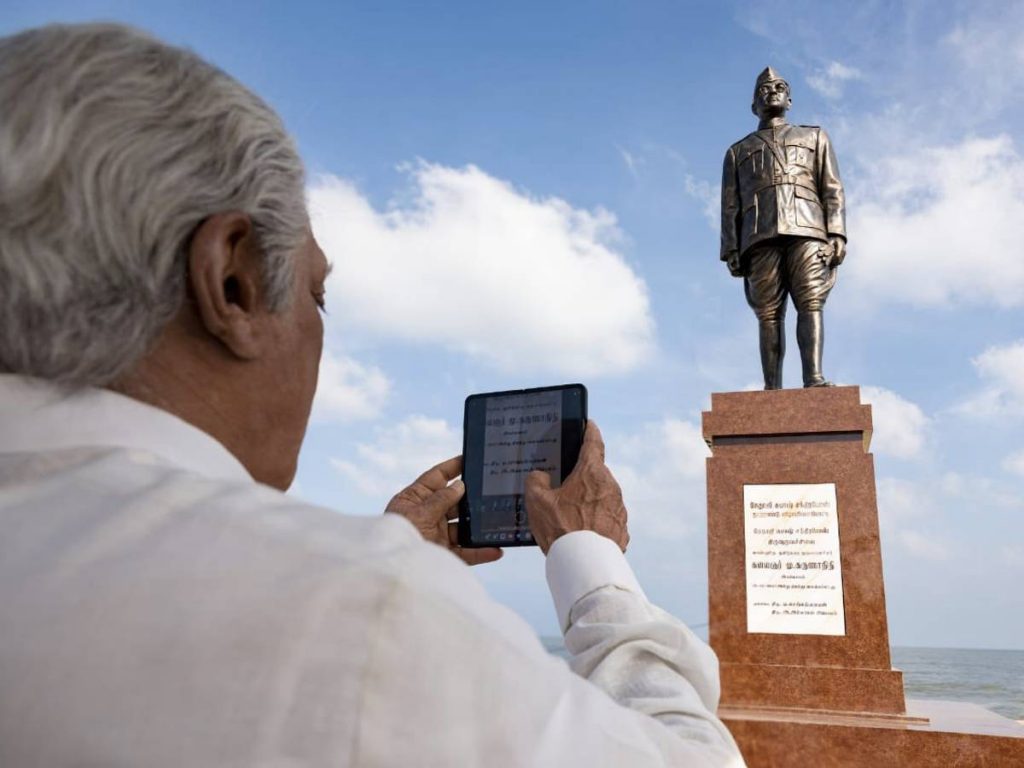 On Thursday, Kamal Haasan was seen getting sentimental while filming "Indian 2" near a statue of Netaji Subhas Chandra Bose.
Shankar's "Indian 2" is a continuation of the original. Indian, the first version of the film, came out in 1996. Kamal's character was modelled after Netaji.
Kamal could be seen taking the picture of the statue of Netaji Subash Chandra Bose while filming for "Indian 2" at the statue. Kamal Haasan has donned the costume required for the part.
"This statue of the great warrior Netaji was inaugurated by Kalaignar on the same day 25 years ago. I am standing under the statue while shooting for Indian 2. Great humans, great memories," he tweeted.
'Indian 2' also features Siddharth, Rakul Preet Singh, and Kajal Aggarwal.