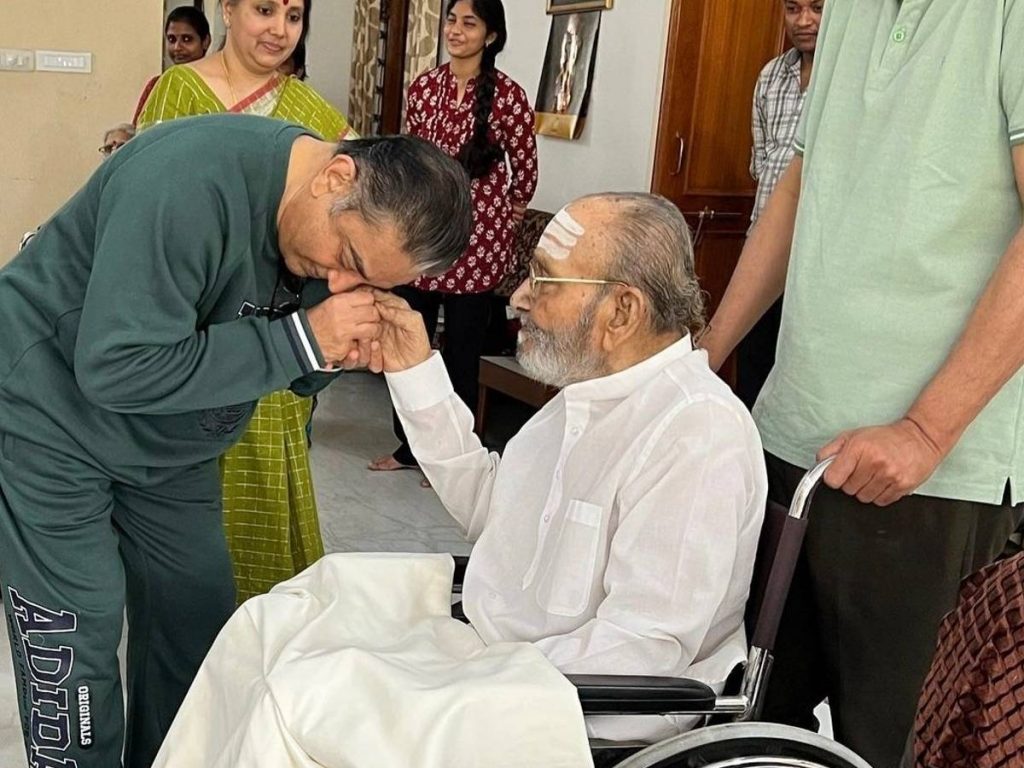 Actor Kamal Haasan sought the blessings of director K Vishwanath. Kamal Haasan, who is currently in Hyderabad on business, visited Vishwanath's home today and spent time with the legendary director.
This year, Kamal Haasan returned with 'Vikram.' The film was his biggest commercial success. He's also acting in director Shankar's 'Indian 2,' and his TV show 'Bigg Boss Tamil' is a hit.
Kamal Haasan's professional career is thriving once more.
Kamal Haasan has a long association with K Vishwanath, whom he regards as his guru. Kamal Haasan had previously appeared in Vishwanath's classic films 'Sagara Sangamam' and 'Subha Sankalpam.' On the insistence of Kamal Haasan, the director also made his acting debut and continued to appear in a number of films until a few years ago.
Telangana Chief Minister KCR and Megastar Chiranjeevi also paid a visit to K Vishwanath recently.