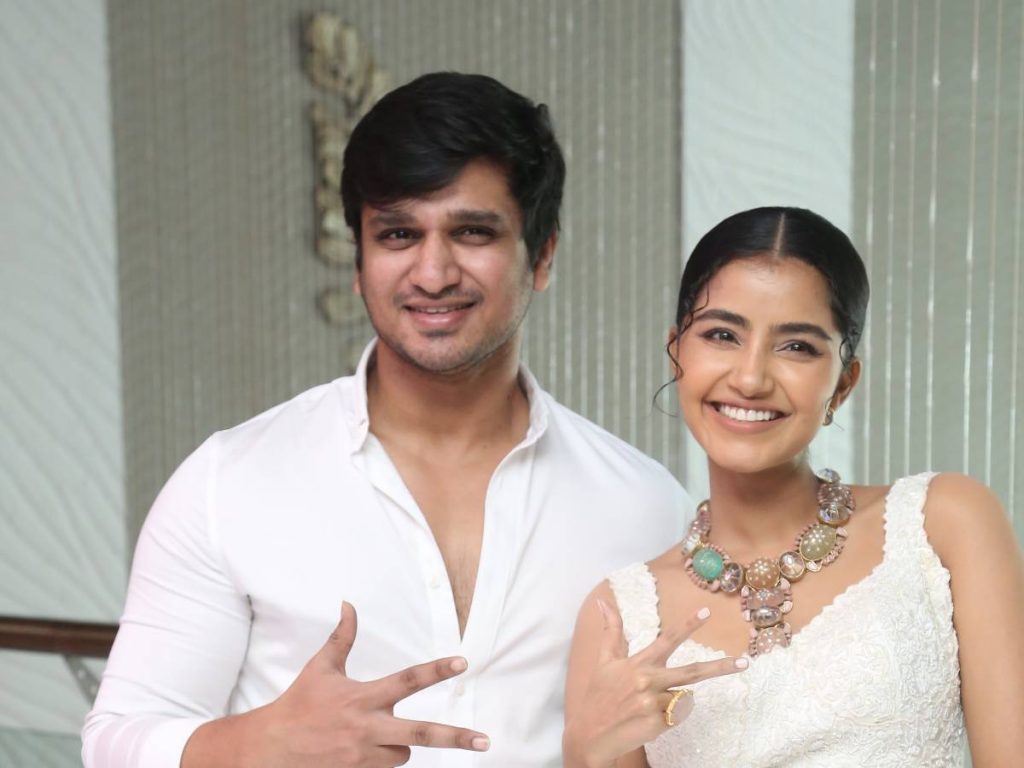 The North Indian market is encouraging Telugu films irrespective of the star cast as long as they have a 'patriotic' feel or deal with Hindu mythology or gods. They are also very receptive to action spectacles. So, Telugu films are making a killing in the Hindi market with the dubbed versions.
The latest film that gained immensely is 'Karthikeya 2'. The film saw huge growth on Monday (that is the Independence holiday). According to Bollywood trade pundits, 'Karthikeya 2' posted Rs 1.25 Cr net on Monday. While the film collected Rs 30 lakhs in two days (Saturday and Sunday), it saw a huge jump on Monday by raking in Rs 1.25 crore.
Aamir Khan's 'Laal Singh Chaddha and Akshay Kumar's 'Raksha Bandhan' were badly tanked at the box office. Hence, this film has become another option due to the film's mythical content and lavish production design.
The film's producers are well connected with the BJP. So, the push from the party will further help in the coming days. Either way, it is a big boost to actor Nikhil Siddharth's career.