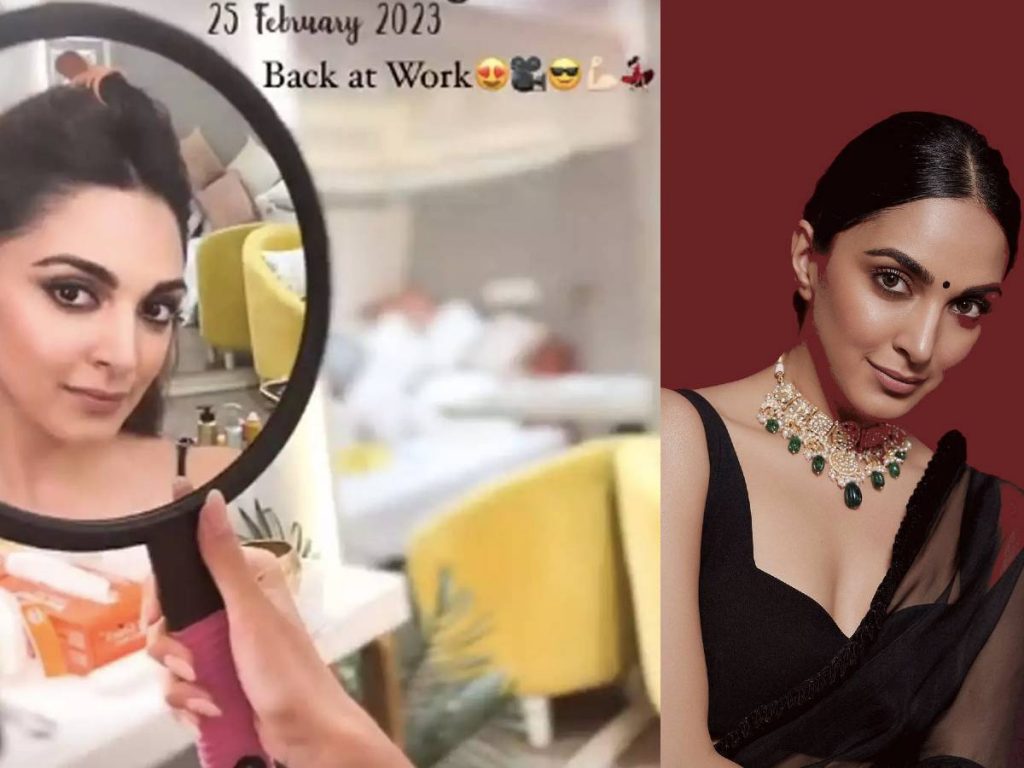 As soon as the honeymoon was over, Kiara Advani went right back to work. The lovely Kiara Advani has resumed her career. After recently getting married, the actress finally updated her fans on her professional life.
Kiara Advani and Sidharth Malhotra got married on February 7 at the Suryagarh palace in Jaisalmer.
A video of Kiara Advani applying makeup was released on Saturday. She holds up a mirror and winks at the camera at one point in the clip. She added a heart-eyed camera emoji to her "Back to work" message.
Kiara Advani did not say which show she is currently acting in. She is currently filming several different movies at once. She is acting opposite Ram Charan in a film directed by Shankar, but production was halted for a month.