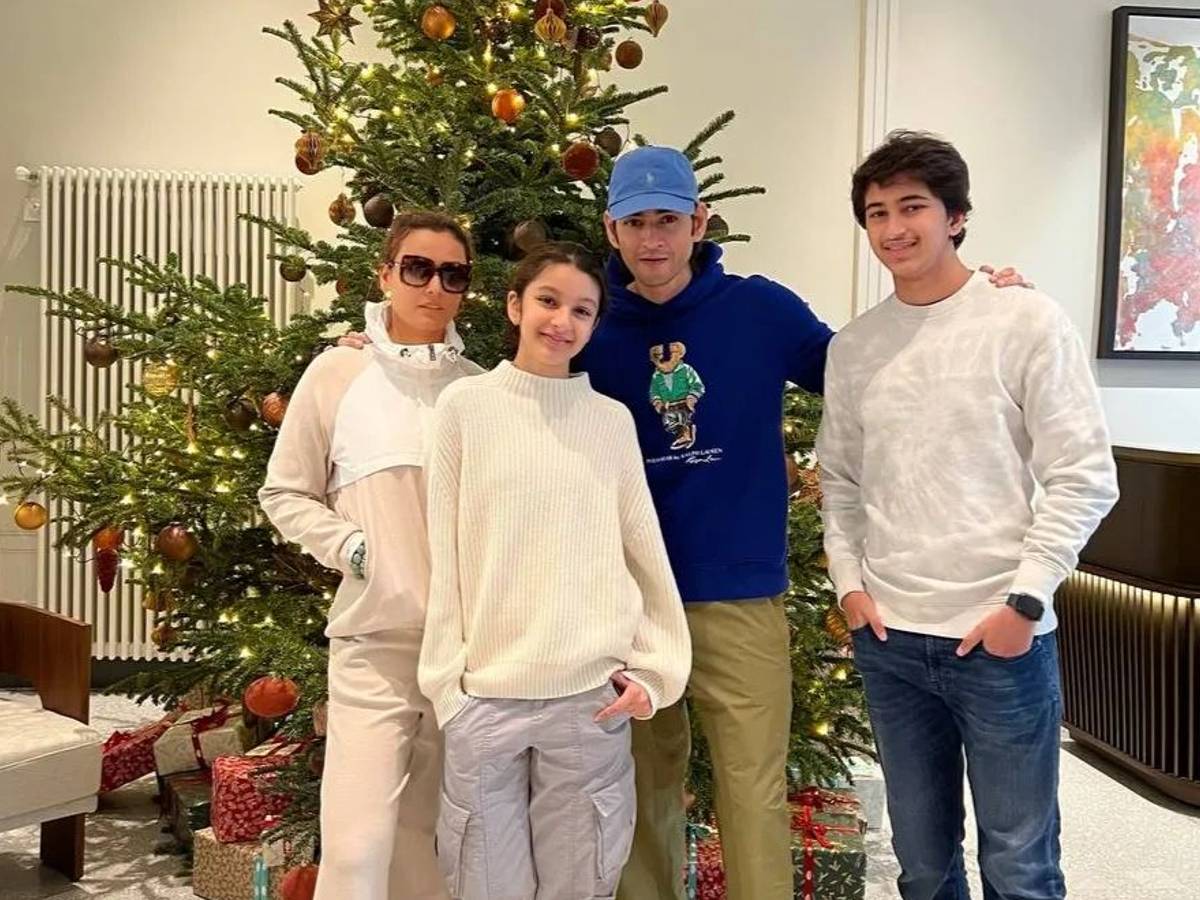 Although producer Naga Vamsi dismissed rumors of trouble in the production of #SSMB28, the truth is that filming has been halted for the time being. The shooting schedule, which was supposed to begin on April 21st, was postponed indefinitely.
So Mahesh Babu and his family went on another vacation.
It is no secret that Mahesh Babu enjoys traveling with his family and spending time abroad. Hyderabad is more of a workplace for him. So he went on vacation today.
He'll be back in Hyderabad next month. Last month, he and his family spent 15 days in Paris.
The untitled film #SSMB28, directed by Trivikram, is plagued by one issue or another. However, Naga Vamsi claims that they are filming the film at their own pace and in peace.