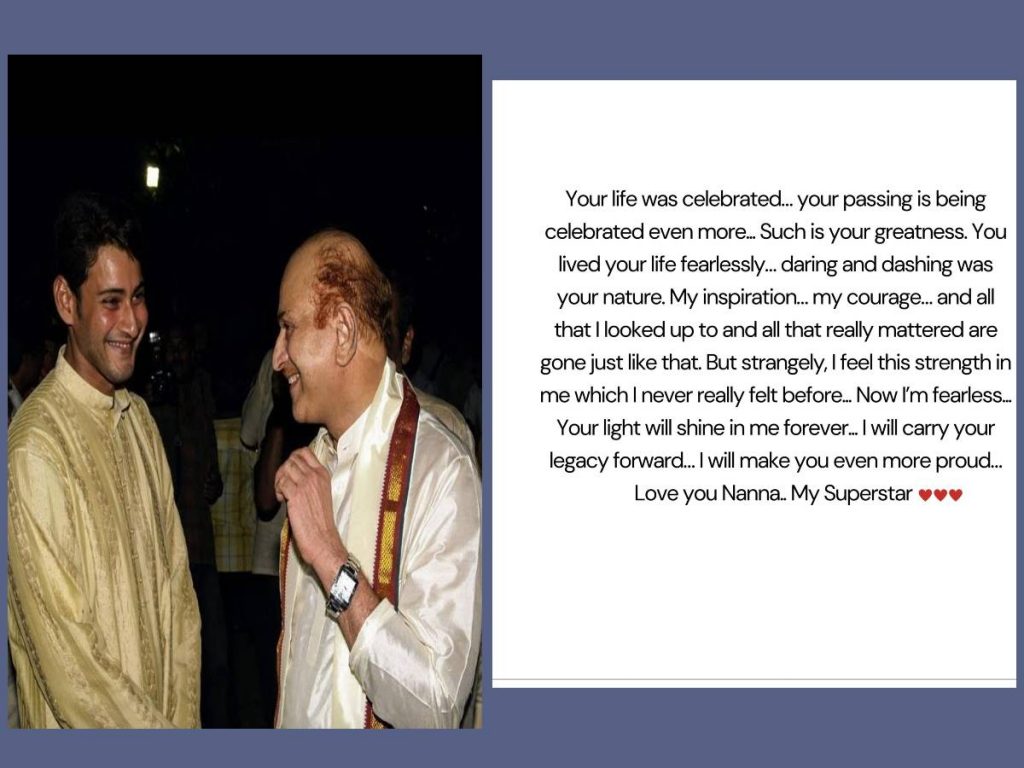 Mahesh Babu is still reeling from the loss of his father, Superstar Krishna. However, Mahesh Babu was moved by the public and film industry's affection for his father.
Krishna was well-known for his daring personality. Mahesh Babu, inspired by his father, believes he is now fearless.
Mahesh Babu took to social media ten days after his father's death to pay tribute to him. He wrote a touching letter.
"Your life was celebrated… your passing is being celebrated even more… Such is your greatness. You lived your life fearlessly… daring and dashing was your nature. My inspiration… my courage… and all that I looked up to and all that really mattered are gone just like that. But strangely, I feel this strength in me which I never really felt before… Now I'm fearless… Your light will shine in me forever… I will carry your legacy forward… I will make you even more proud… Love you Nanna.. My Superstar,"
Mahesh Babu began his acting career in his father's films as a child artist. He is now considered a superstar in his own right.