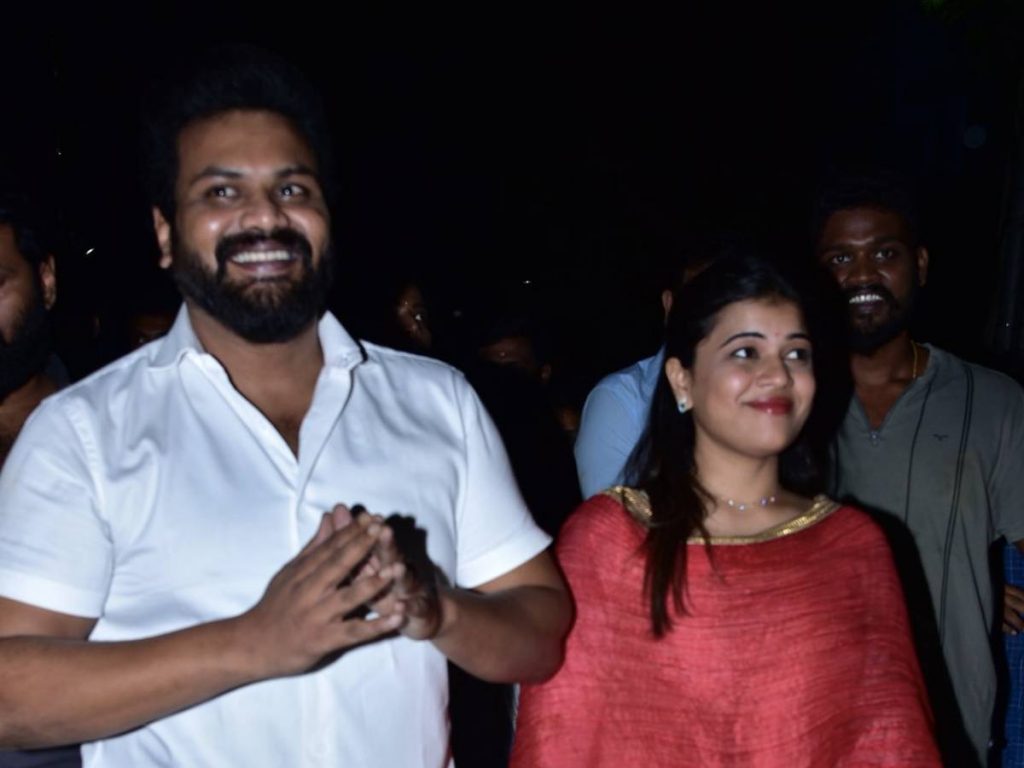 Manchu Manoj does Ganesh Pooja with Bhuma Mounika
Actor Manchu Manoj and actress Bhuma Mounika Reddy performed Pooja at a Ganesh Mandapam, prompting speculations about their marriage.
There have been rumors that they would be getting married soon. On Sunday, Manchu Manoj and Mounika visited a Ganesh Mandapam in Seethaphalmandi in Hyderabad. They did Pooja together.
Manchu Manoj took a divorce from his wife Pranathi in 2019. He since then has been dating Mounika, who also got separated from her husband.
Bhuma Mounika Reddy comes from a political family.