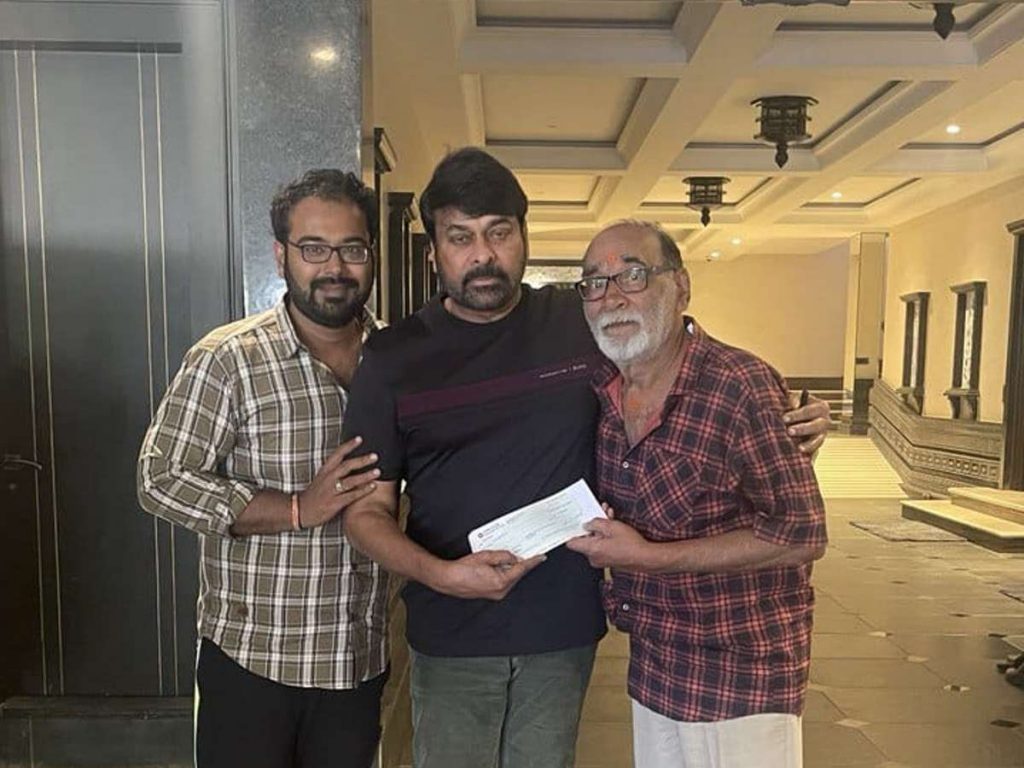 Megastar Chiranjeevi is well-known for his selfless efforts to aid struggling actors and other celebrities. He has recently assisted a large number of seasoned performers and technicians who were once employed but are now unemployed and in need of financial assistance.
With that in mind, Chiranjeevi has given Rs 5 lakh to veteran cinematographer P Devaraj, who has been having financial difficulties. When he learned of Devaraj's issues from his staff, he quickly made plans to secure Rs 5 lakh to provide emergency assistance.
Devaraj is a well-known cinematographer who contributed his talents to a wide variety of films in the 1980s. His credits include the Chiranjeevi film 'Nagu'.
Chiranjeevi put aside money to support the industry folks. Recent recipients of his charitable giving include actress Pavala Syamala and Kollywood actor Ponnambalam.