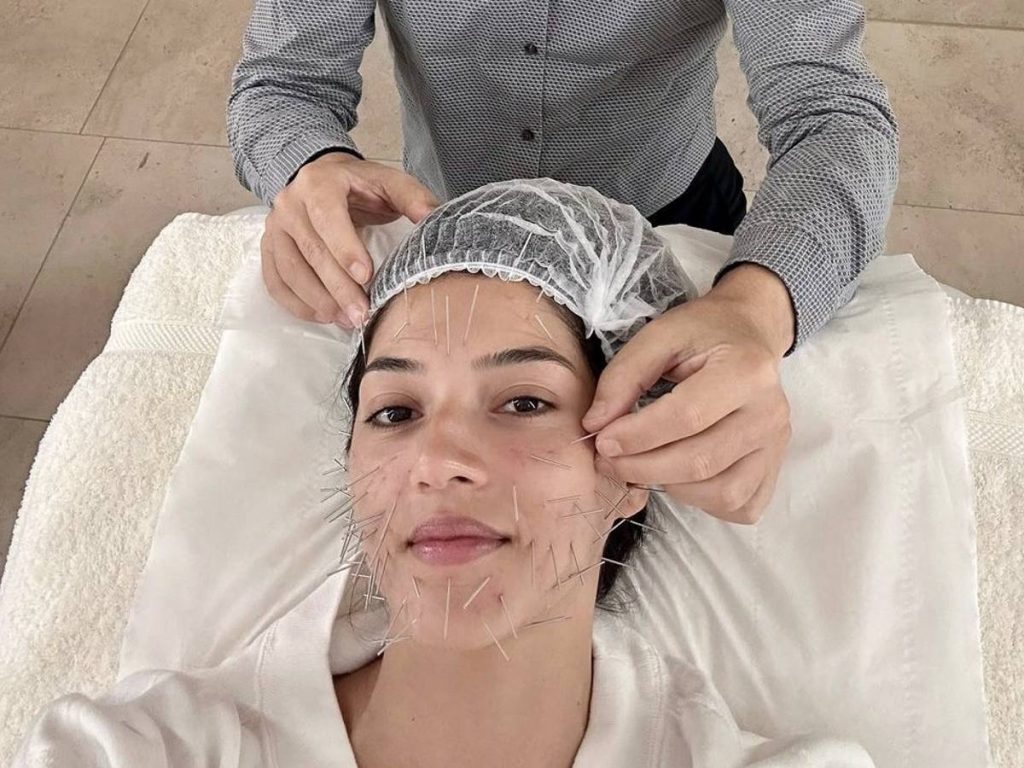 A stunning beauty, Mehreen Pirzadaa is a leading lady in the Telugu film industry. Mehreen doesn't need to resort to cosmetic enhancements because she naturally has fair and radiant skin.
But the 27-year-old revealed via social media that she had an acupuncture facelift instead. In some cases, it can even help the skin's appearance and texture improve.
She thanked the acupuncture specialist who worked his magic with needles on her face and posted a photo of the result.
She wrote, "Magic with Needles.. An absolute work of art. Thank you @drjohntsagaris for using your Acuskinlift method for my face."
'F3' is where we most recently saw Mehreen. She's currently acting in film called 'Spark'.