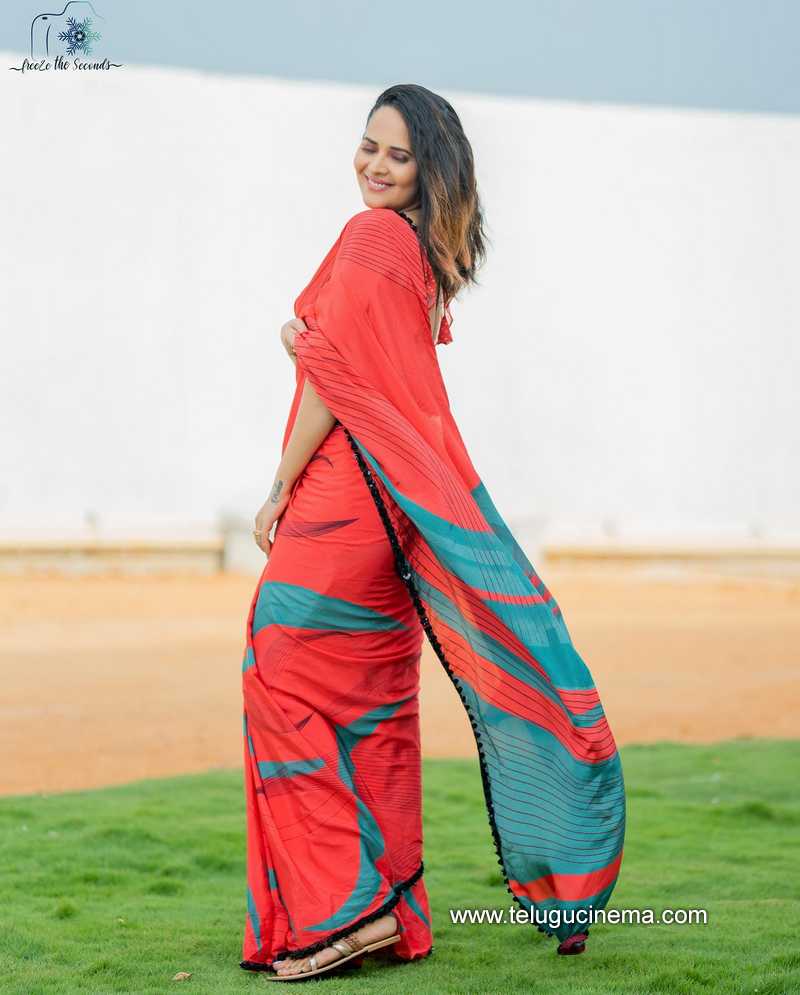 Actress Anasuya was relentless in her replies to trolls and fans of Vijay Deverakonda for the past two days. The hashtag "aunty" trended on Twitter nationwide on Friday. As everyone was addressing her 'aunty', she got irritated and took to Twitter to vent her feelings.
Fans of other stars joined the chorus and have slammed her for her sly tweet against the box office failure of 'Liger'. She later admitted that she tweeted it on impulse. But she raked up the issue of "online abuse" and went on replying to every troll. Her barrage of replies on the same is continuing even after two days.
"Antha khaaligaa unnava anni tweetlu chaduvutu reply istunnavu," someone raised a question. I am not workless, she stressed. Anasuya said she is committed to putting an end to online abuse. 
ALSO READ: Anasuya threatens to file a case on trolls
The summery of her tweets: Don't address me Akka or Aunty, call me by Anasuya, and stop abusing.