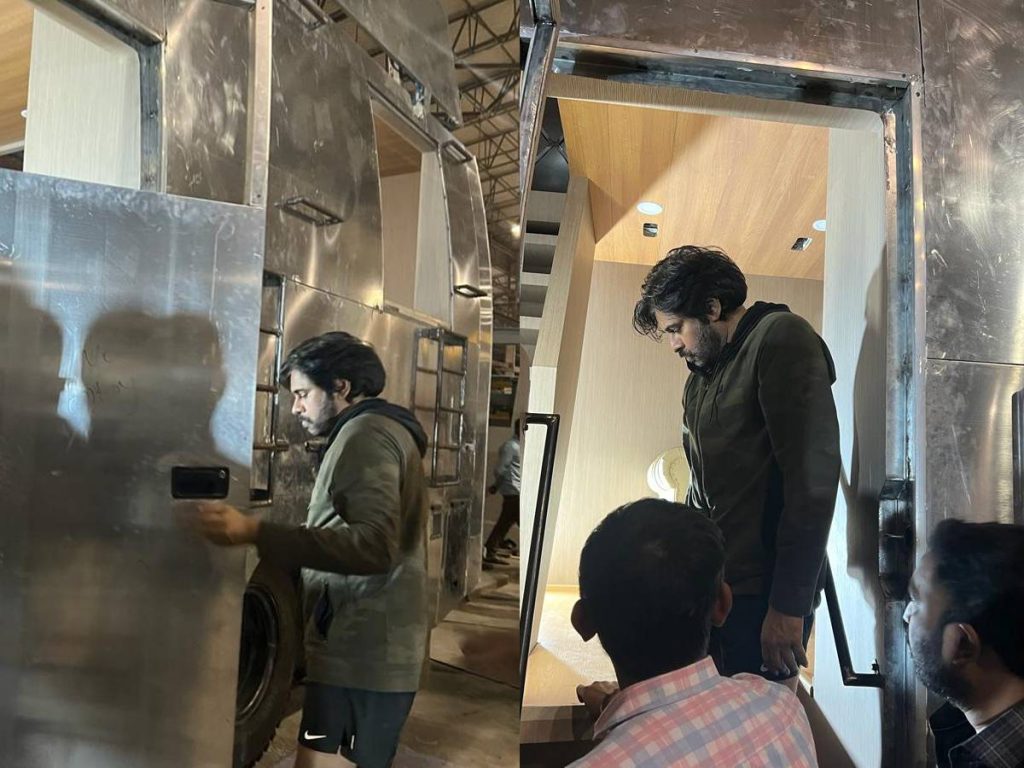 Pawan Kalyan is getting himself a swanky bus that he plans to use for his tours in Andhra Pradesh. Pawan Kalyan is the president of Jana Sena party.
On Wednesday, he went to the garage in Hyderabad to inspect the work. A special team is working on it to make it a comfortable journey for him. After inspecting the work being done, he suggested minor changes.
Pawan Kalyan announced that he would embark on a long tour across the state. He will continue his political tour as well as his shootings by taking short gaps in between his tour.
Pawan Kalyan recently underwent training for action stunts for the film, Hari Hara Veera Mallu. The film will resume its shooting shortly.