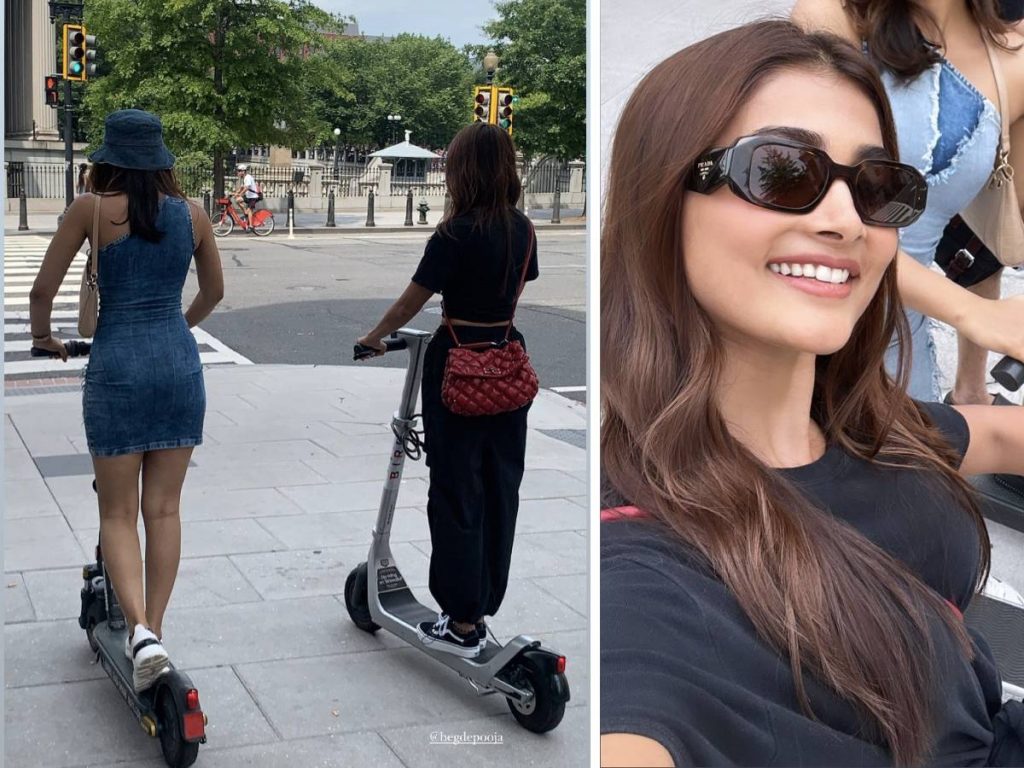 Actress Pooja Hegde went for a long vacation. She has been traveling for the last three weeks, hopping from one continent to the other and one city to the other.
She traveled to Bangkok and London. She is currently touring the USA.
Like a regular tourist, she is exploring the capital city of the USA. She shared her pictures of riding a bike on the roads of Washington DC, eating cookies in bakeries, and relaxing in parks.
She will stay in the USA for another week.
On the work front, she has Trivikram – Mahesh Babu's film and Salman Khan's Hindi film.